I have a little obsession with burgers. For as long as I can remember, its my go-to meal at any restaurant we frequent.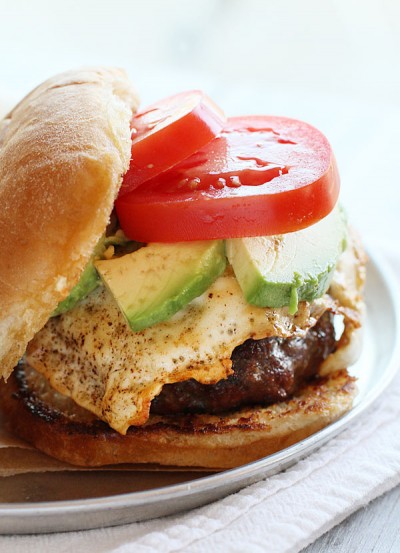 I will pick a burger over a steak any day.
And this is my latest obsession.
An over-medium fried egg, fresh sliced avocado, and thick sliced Roma tomatoes on a grilled hamburger.
Dipped in our homemade ketchup of course!
So what is your favorite way to eat burger?