When one of my favorite customers Jana wanted five dozen cookies for an upcoming baby shower, I was so excited! Her theme gender neutral, stars and moons, and quilts.
I love the idea of that sweet little shower, and I am sure with Jana's decorating skills it was a beautiful sight.
(let me apologize in advance for the quality if pictures… not only was it a gloomy day, but I had my camera on all the wrong settings. Total bummer!)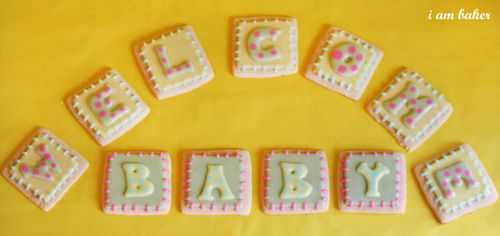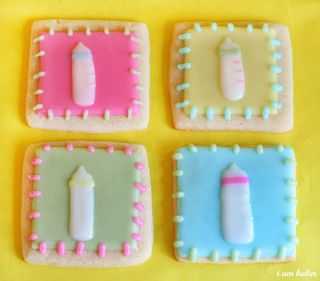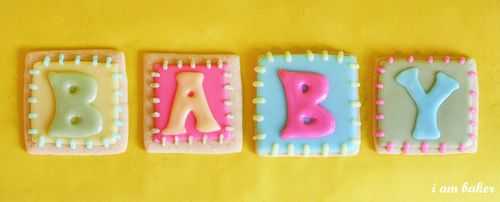 Here is a snippet of the invite… and where I copied that adorable font from…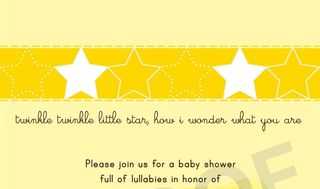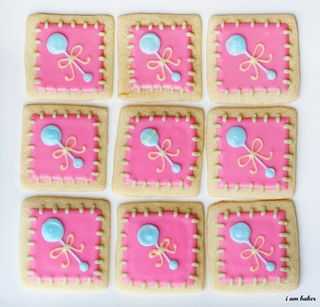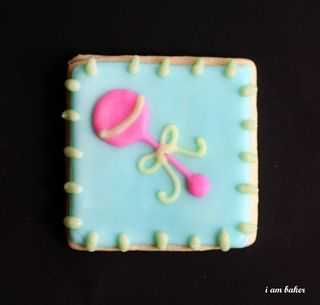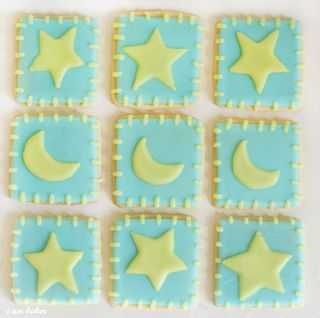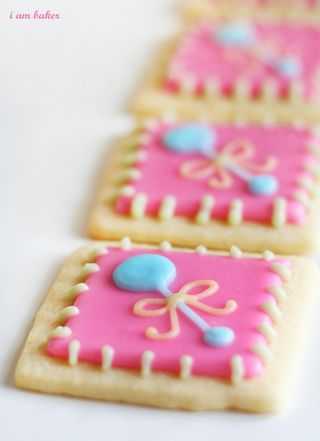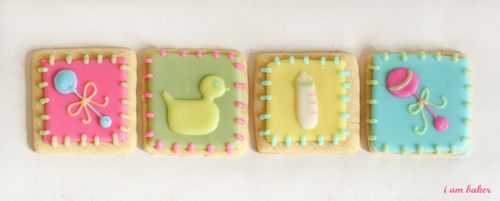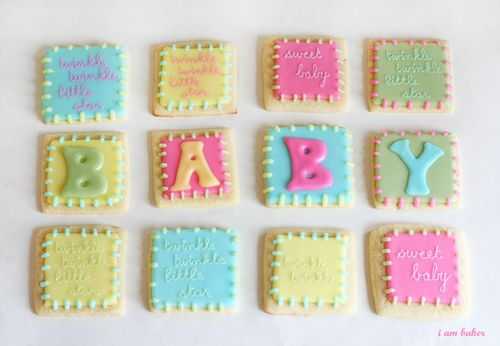 I used four colors total for these cookies, and just kept rotating them throughout differentelements.
The cookies were made with my favorite sugar cookie recipe and glaze icing recipe.
Thanks for letting me help out Jana… Hope it was a wonderful day!
*****
Folks have been emailing and asking for certain recipes and tutorials… and while I try to get to every email as quickly as possible, sometimes there is a bit of a wait. So, in an effort to answer your questions as efficiently as possible…
I am going to be getting a 'search' button for the blog soon!
But until then, I have heard that entering, "i am baker recipes" or "i am baker chocolate cake" (or whatever you are looking for) into google's search engine brings you right to wherever you want to go. Basicallyjust start it out with 'i am baker' and you should be all set.
Sorry its the long way to go about things, hopefully I will figure out how to get that search option installed ASAP!