So yesterday I posted  my recipe for Red Velvet Graham Crackers.
When I made them I had only one purpose in mind.
Cheesecake.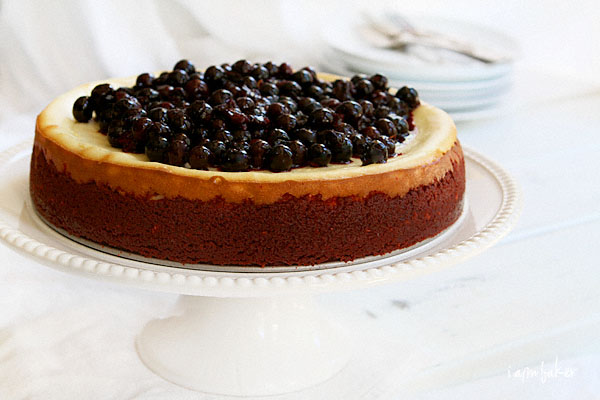 Patriotic Cheesecake!  Red velvet crust, white cheesecake, and blueberries!  God Bless America!
Too much?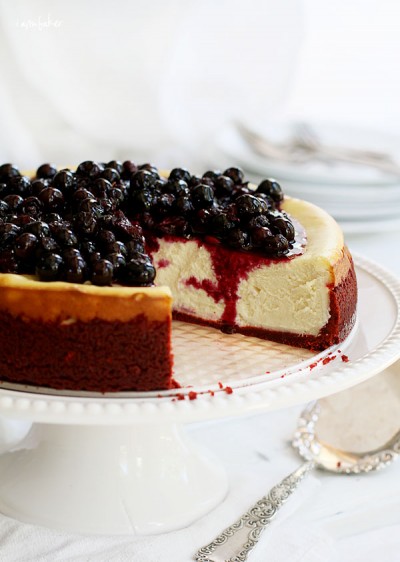 Just look at the glorious crust… thick amazing red velvet crust lusciousness.  Decadent and creamy cheesecake.  Naturally Tart and sweet blueberries adding a little jazz to your tastebuds as all the flavors come together. (links to the recipes I used)
I really want to try this red velvet crust with a chocolate cheesecake, a white chocolate cheesecake, even a red velvet cheesecake!! Can you imagine?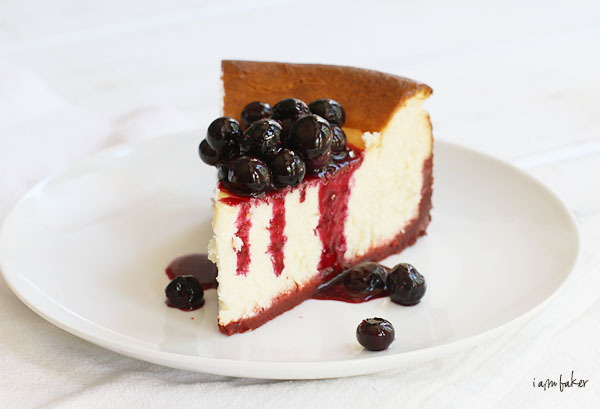 A few things:
When making the red velvet graham crackers, I much preferred the texture of them on the second day, or when they were more dry.  However, for the cheesecake crust, using them the same day I made them worked great.
I found that my food processor did not get a fine enough crumb, so I got out my food processor and ground them even more fine.
If you want you can add a couple tablespoons of sugar to the crumbs after you have added the butter.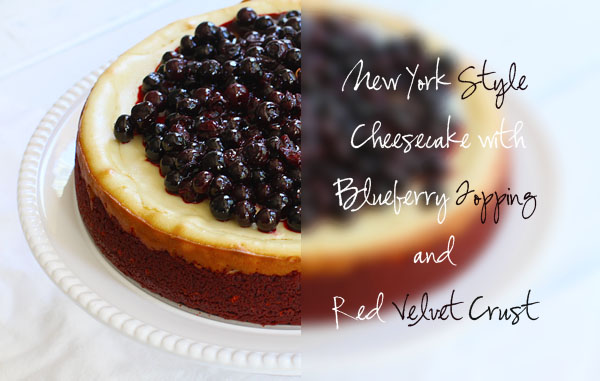 I hope you enjoy this Red Velvet Crust!