My kids call these "craving cookies". They will say, "Mom, will you make me that one cookie? I am craving it!" We all know they mean these Oatmeal Chocolate Chip Cookies… the perfect combination of rich oatmeal cookie and delicious chocolate!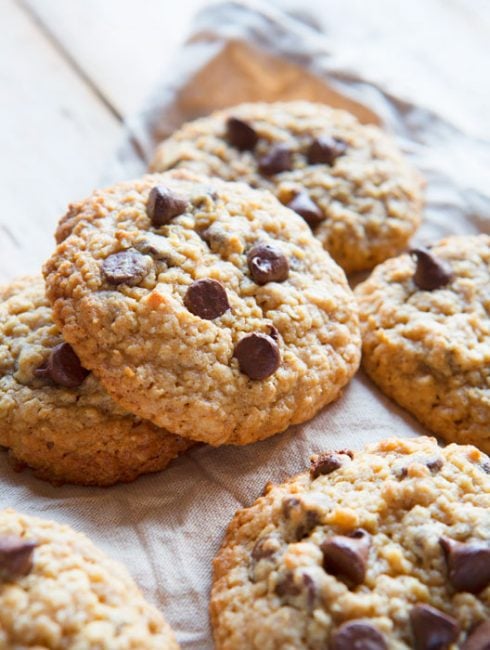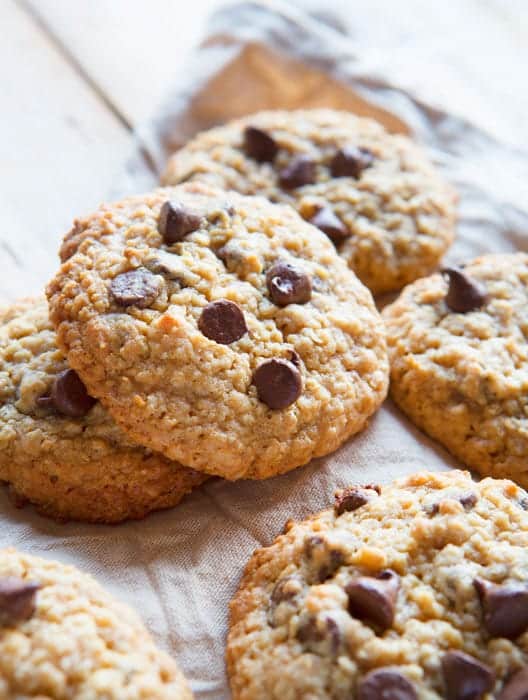 There is another aspect to these cookies that I love… the "secret" ingredient. It was my grandma's recipe and she always made the BEST cookies. When I found out I was a bit shocked… but they taste so good I quickly got over it.
Recipe from Grandma's Oatmeal Chocolate Chip Cookies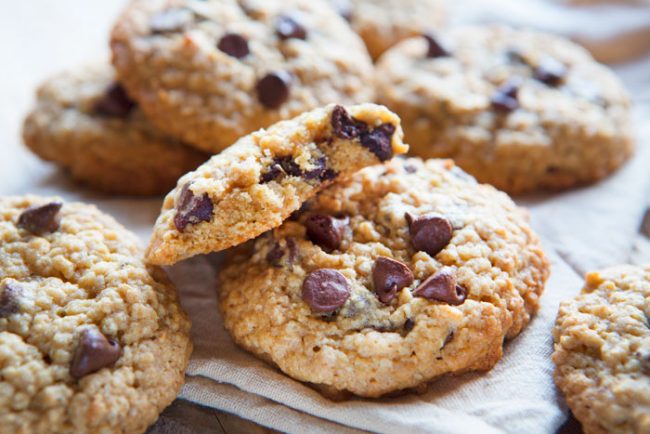 These cookies are perfect for one big reason… they are an amazing "base" recipe. I have used them with quick oats, with regular oatmeal, with granulated sugar, butter instead of mayo, raisin's instead of chocolate chips… you name it! And they always turn out perfectly.