I created this Oatmeal Raisin Cookie with one very special ingredient in mind. Kohler's Chocolate Brandy. You read that right… these are brandy-infused oatmeal raisin cookies and they are probably the best oatmeal cookie I have EVER had. Hands down! (Click the Jump to Recipe above to get the recipe!)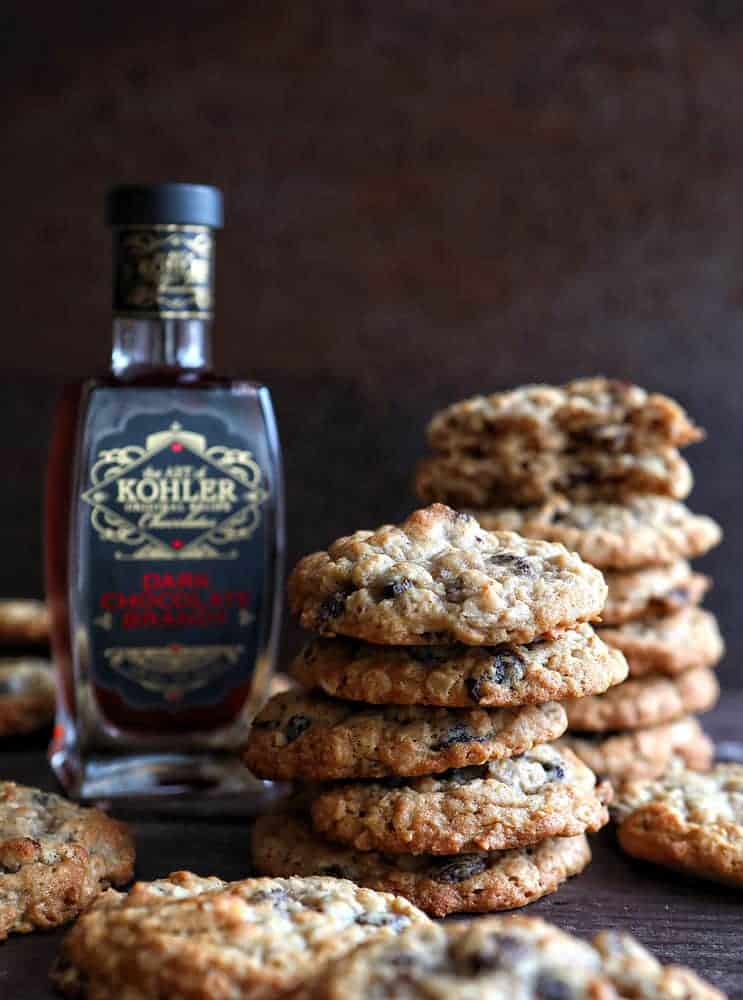 Oatmeal Raisin Cookies
It just so happens that this recipe was completely inspired by that amazing Dark Chocolate Brandy that I got while at Kohler. I am not a brandy girl, meaning that I don't enjoy drinking it straight up, but I do love a good quality brandy when it can be infused into baked goods or in a Brandy Alexander. 🙂
When I paired Kohler's beautiful high-end brandy with these cookies I was in heaven! At Kohler Food & Wine this year we did several Brandy and wine tastings and I had the opportunity to sample this Brandy on its own. The flavors that come through are chocolate, a subtle nuttiness, as well as a palate of chocolate covered raisins. The second that flavor came through I knew I had to make an oatmeal raisin cookie!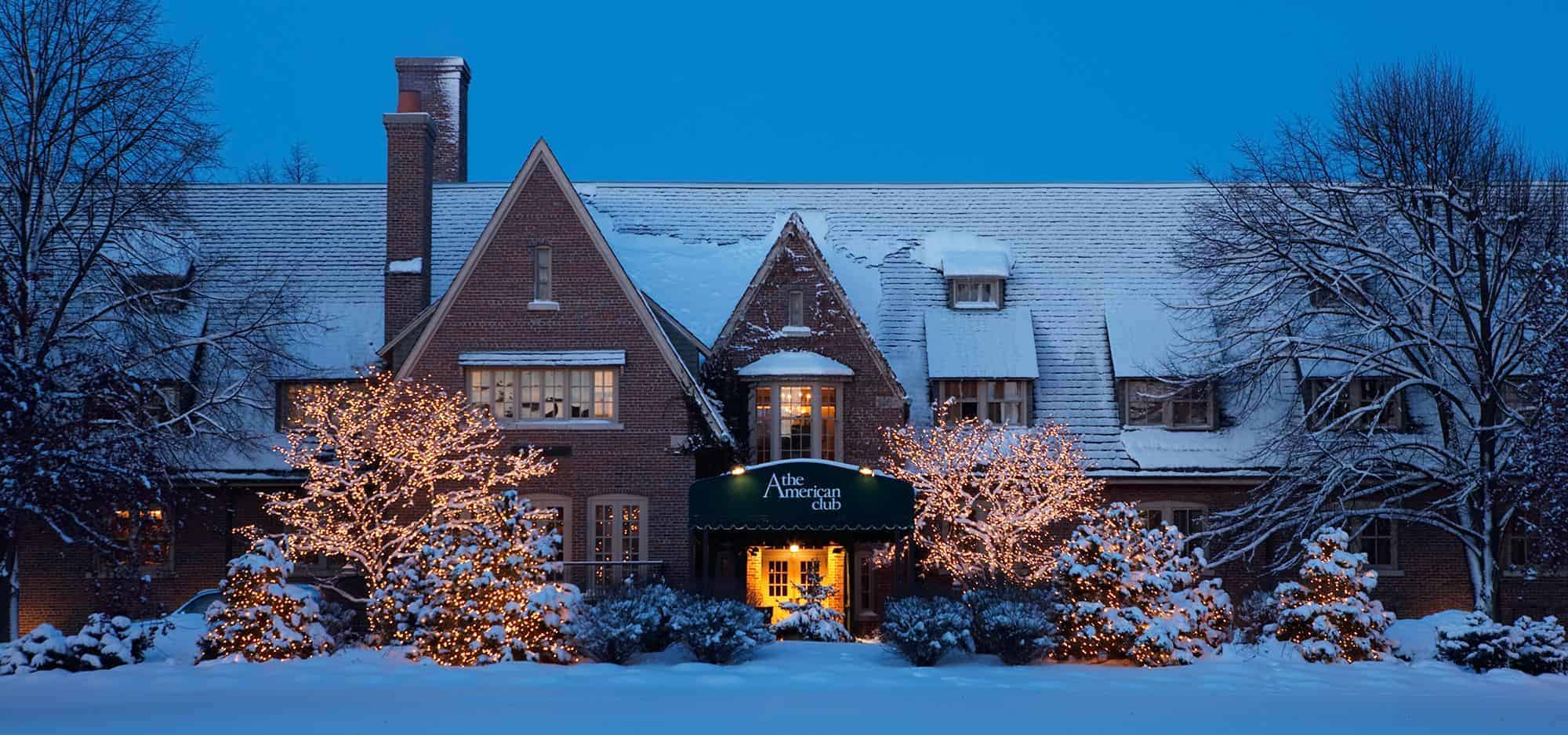 3 Reasons Why You Need to Visit Kohler
When you arrive at The American Club hotel you are greeted by the most charming, friendly, and helpful staff known to man. They treat every single guest like royalty, ensuring every need is met with a smile. The hotel itself is beyond beautiful. Although I have many more reasons, these are my top 3 reasons why you need to plan a trip ASAP!
And trust me, it will be one of the most magical vacations of your life!
1. Kohler Food & Wine
Ok, foodies, get your fat pants out because this is THE event to attend if you happen to love food! The events are star-studded with some of the biggest names in the food industry.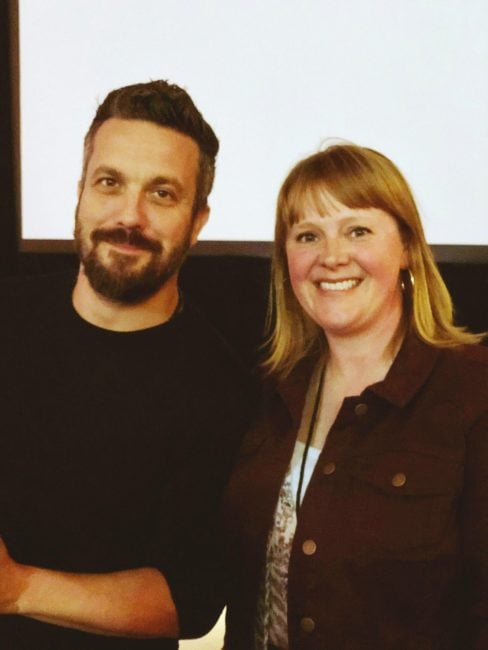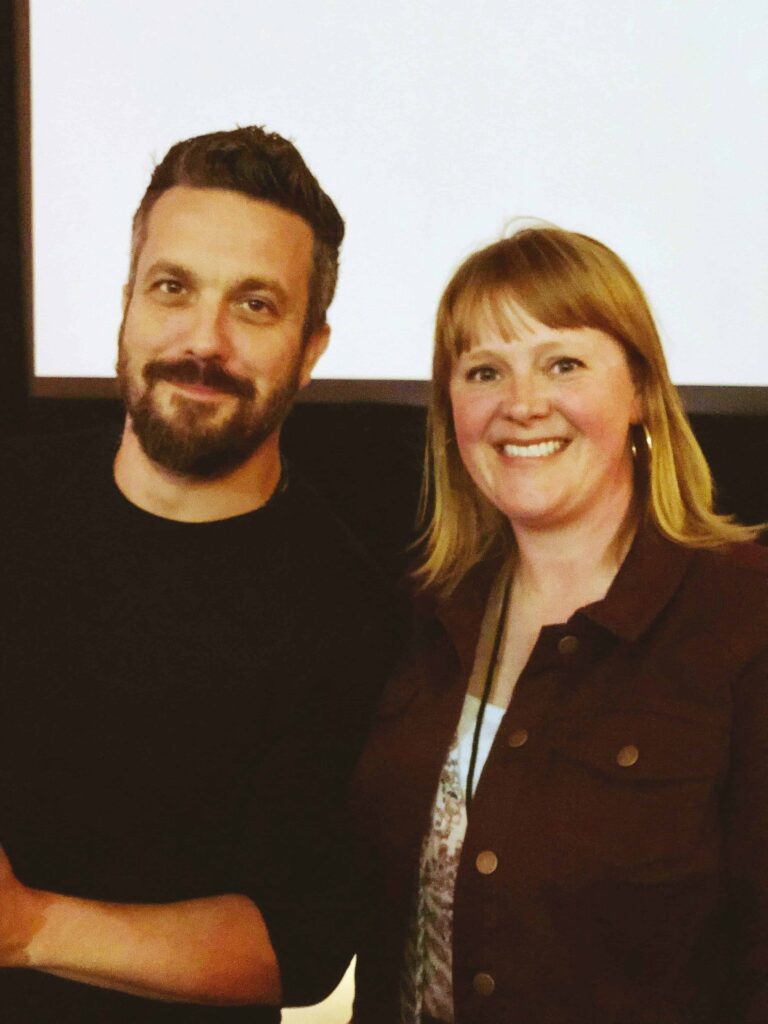 We bumped into Fabio Viviani in the hallway, had coffee with Marcus Samuelson, and shared a few laughs with Amanda Freitag. We sampled wine at The Immigrant Restaurant, at the Horse & Plow, and of course in the conference hall where hundreds of vendors share their artisan wares.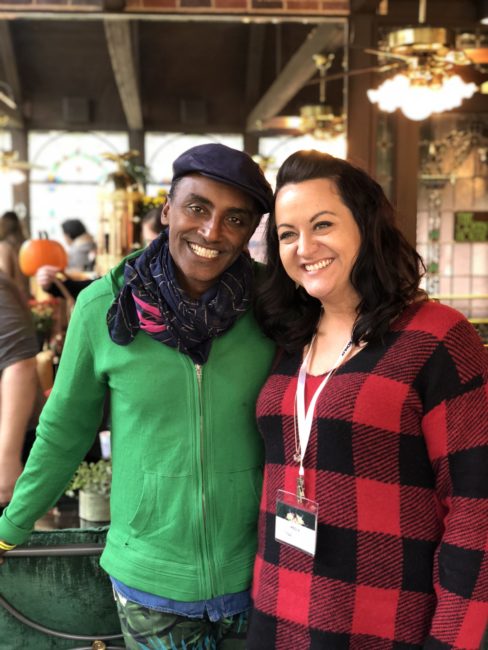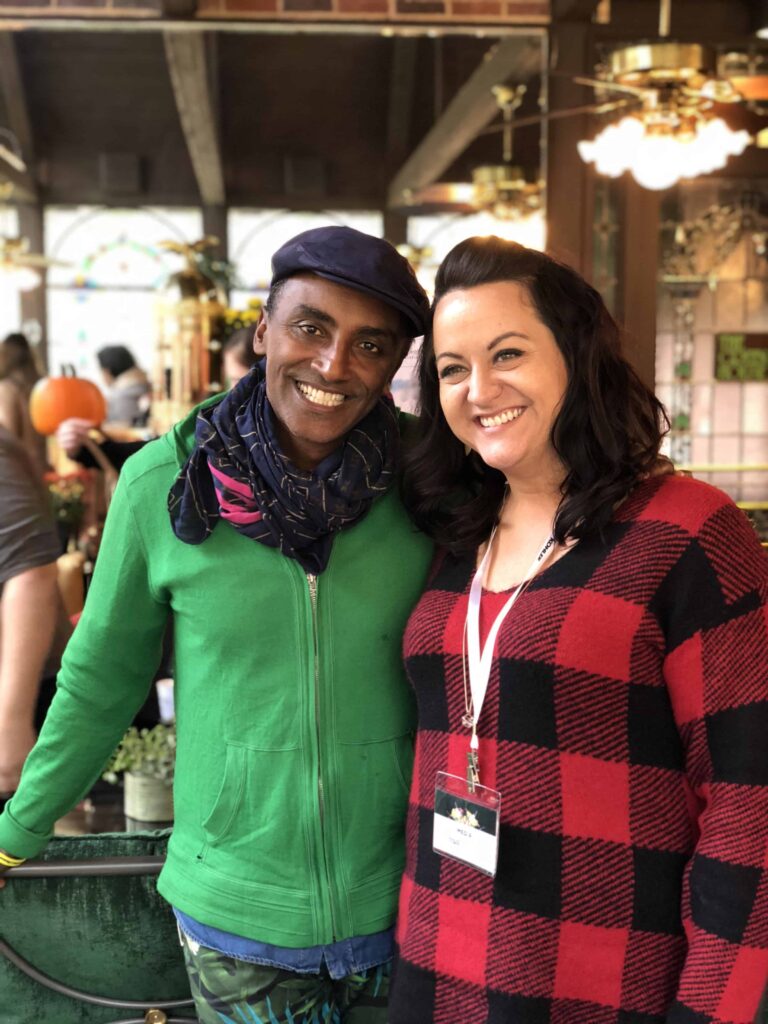 One of my favorite things about Kohler Food & Wine is all of the delicious events you get to attend!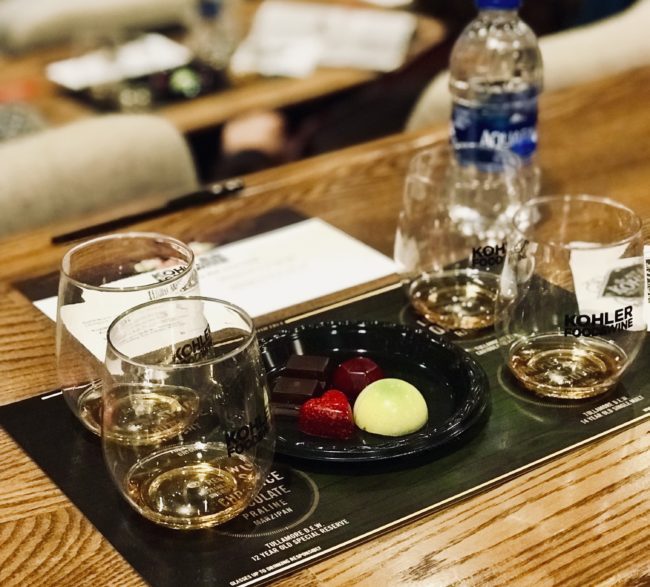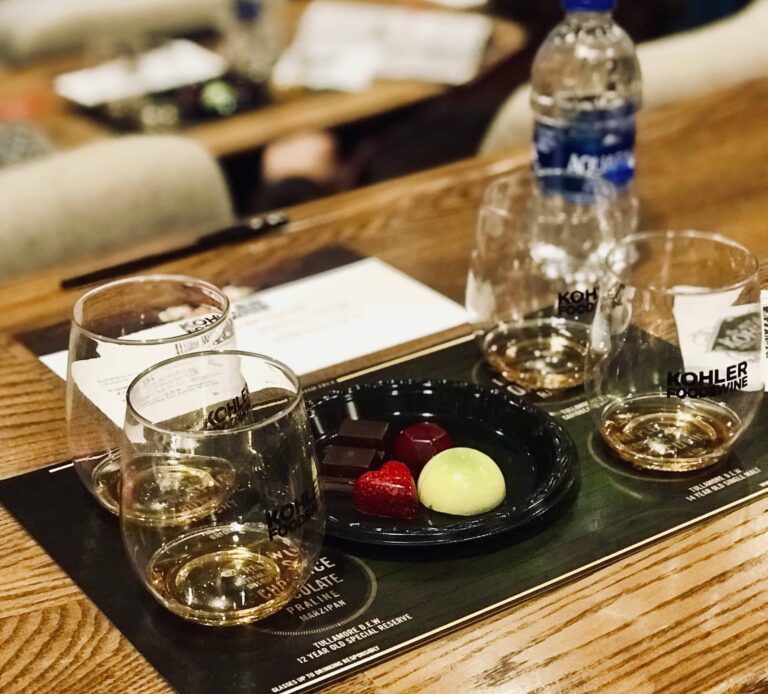 This was a brandy tasting where brandy was expertly paired with a beautiful selection of exclusive Kohler chocolates. We strolled through Kohler Village going from tasting to tasting being treated to some of the best spirits and food on the planet. Two days filled with drinking, eating, and laughing with friends. I look forward to this event all year!
2. The Dining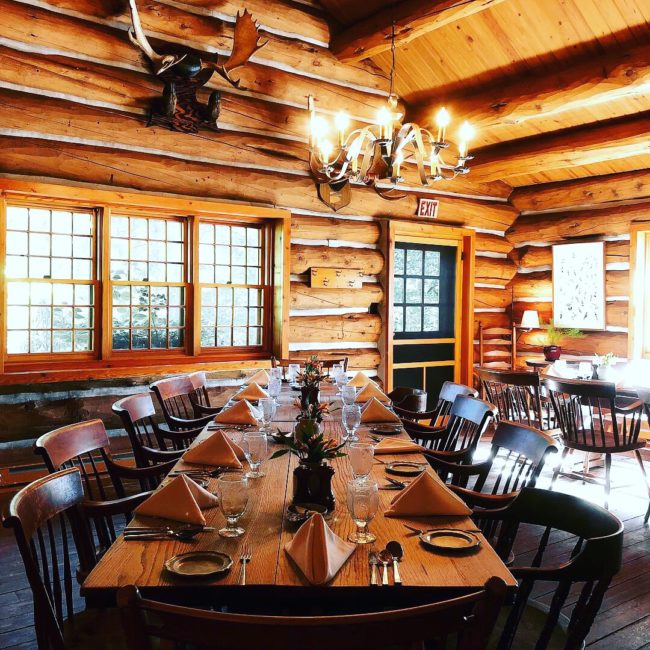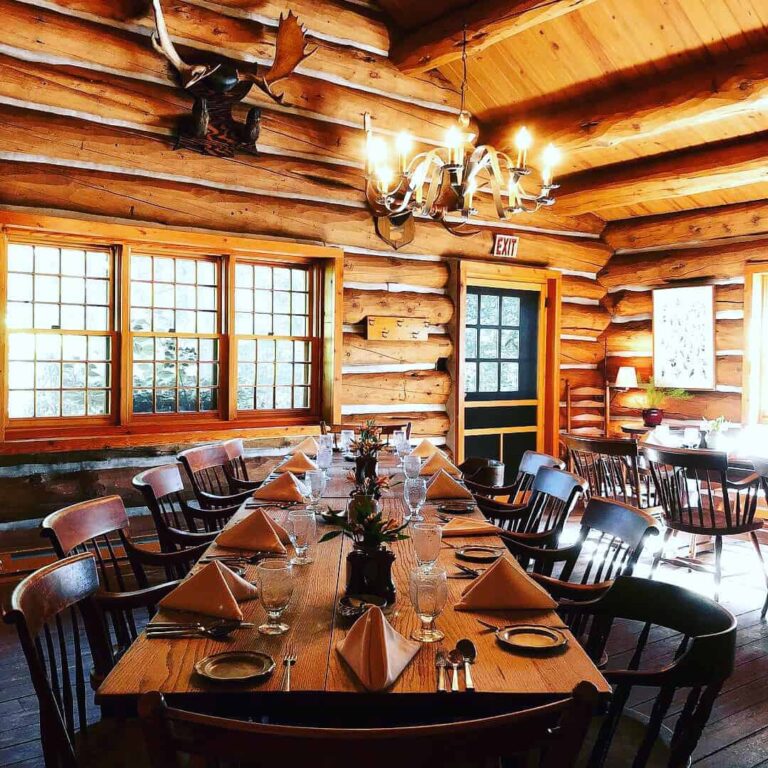 One of my favorite spots is The River Wildlife Lodge Restaurant in Kohler. This restaurant features everything I love… a rustic decor with the most amazing food.
And I do mean amazing. I had a salad which was so packed with healthy goodness and out-of-this-world flavor I had to put it on Instagram. Yes, I was that girl in the restaurant! But everyone is when you are there. The presentation and unique recipes are just so worthy of sharing, you can't help yourself!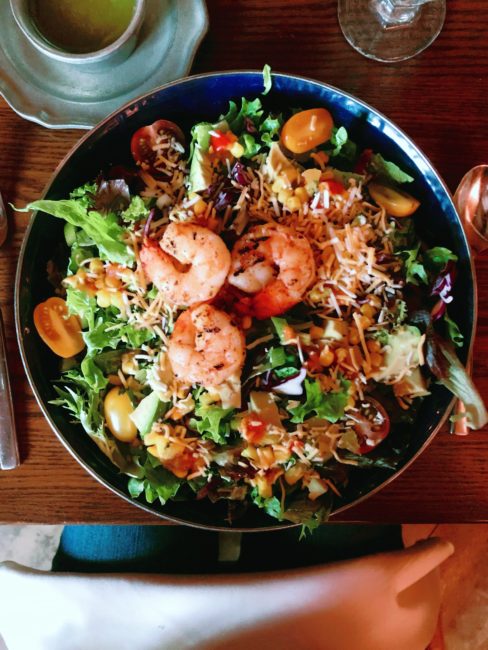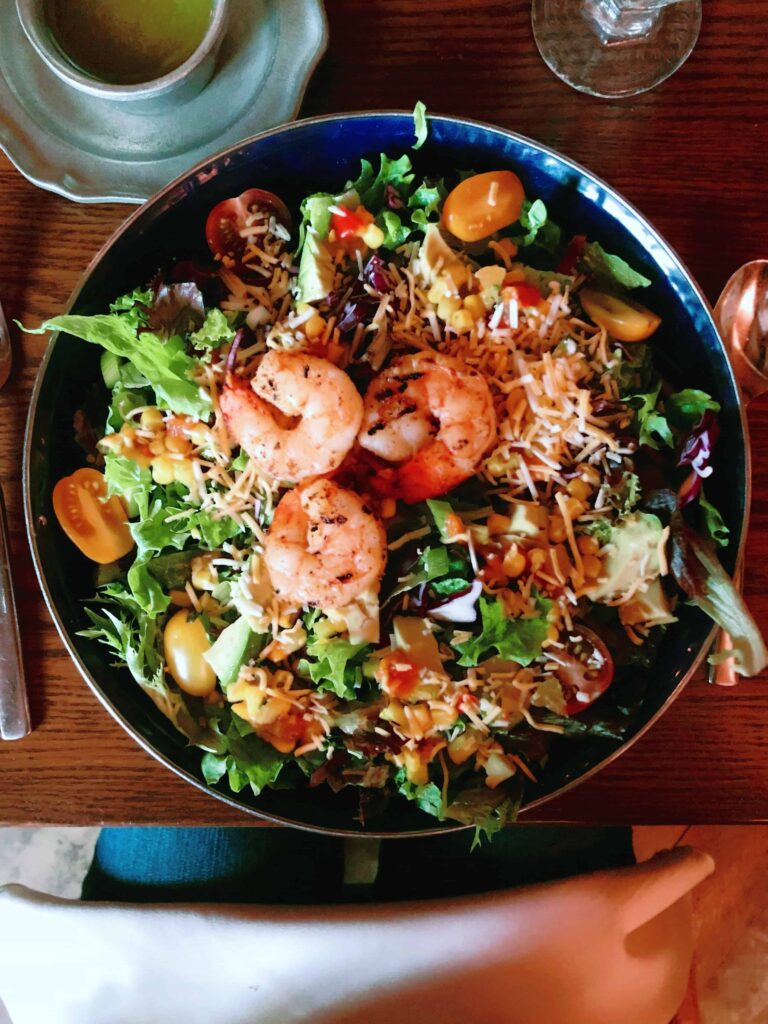 Jessica, Autumn, and I also frequented Craverie Chocolatier Café many mornings. We would indulge in cappuccino and freshly baked pastry and chat excitedly about the day while overlooking the scenic pond. This is also where I stocked up on all of the award-winning chocolate that Kohler creates!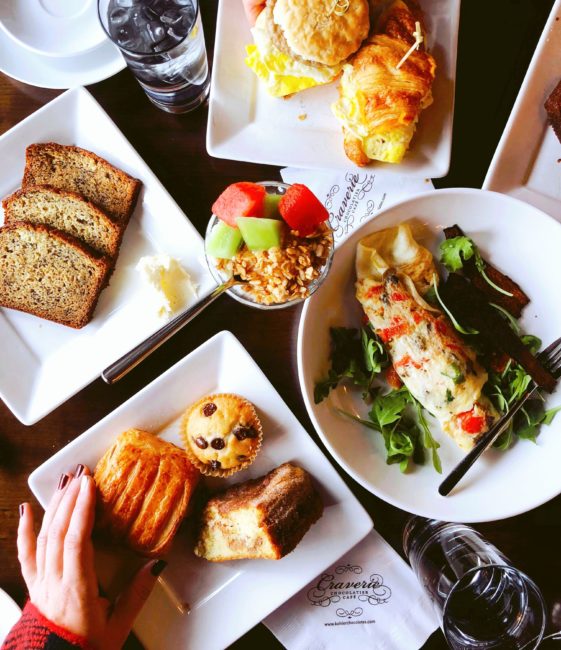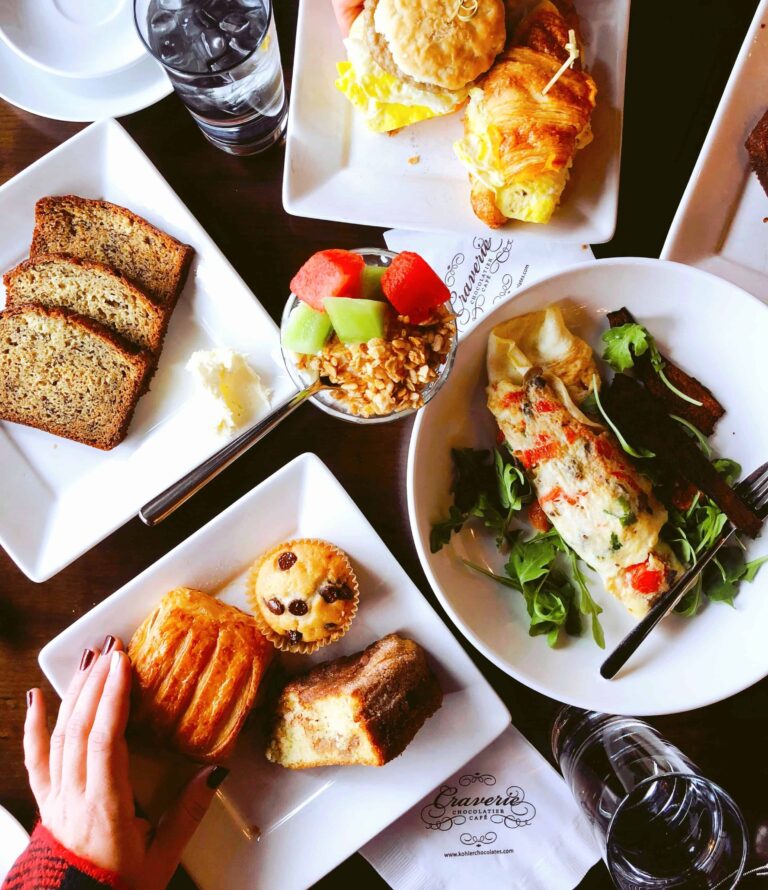 3. Kohler Village Shopping
Ever walked into a shop and thought, "I'll take one of everything, please?" This is how I feel in every shop there! There are the most adorable clothing boutiques and children's stores and golf shops and everything in between.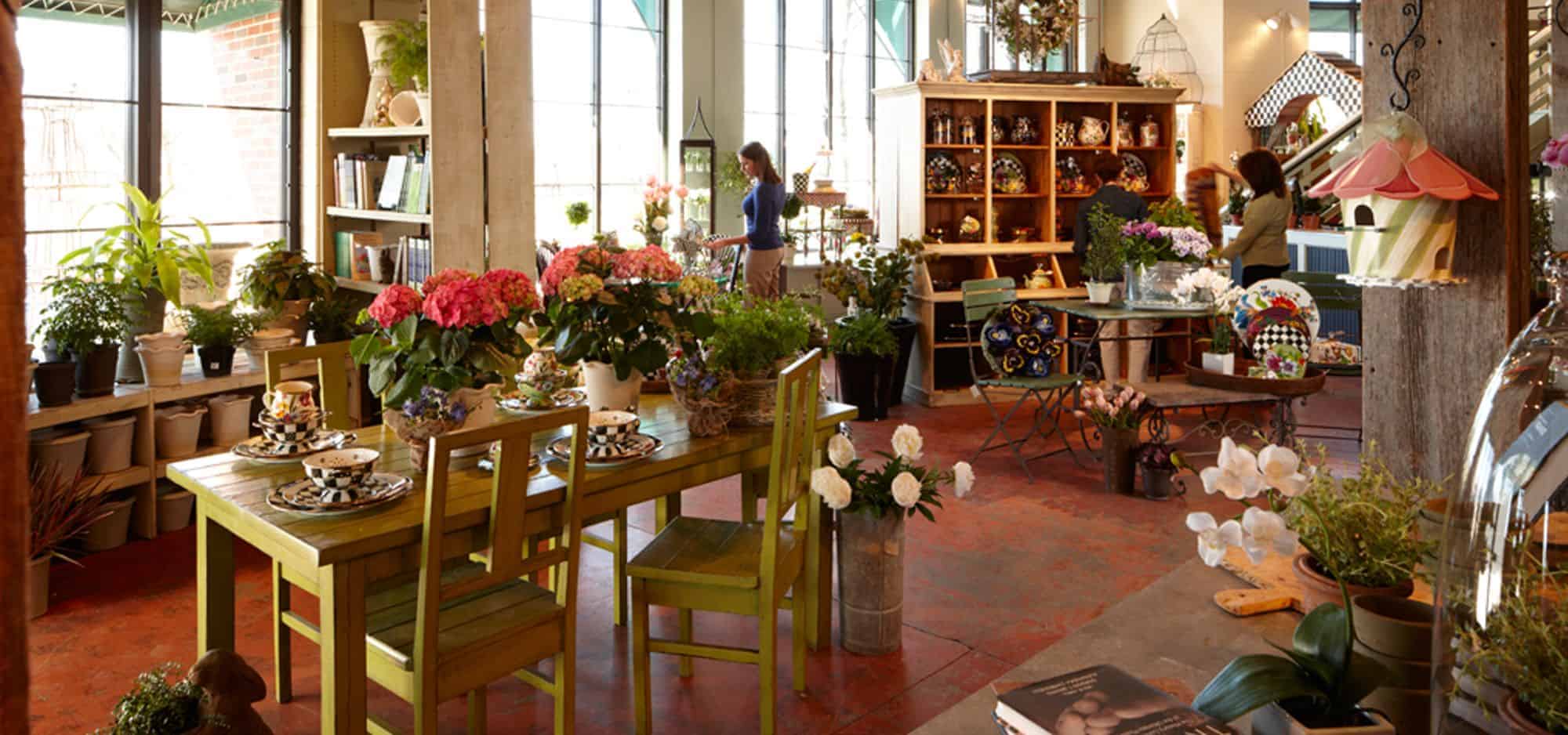 One of my favorite shops is Kohler Gardener where you can find the cutest knick-nacks and everything Mackenzie Childs. I have been to this delightful store 5 times and see something new and charming every single time! Whoever designed this store has an eye for beauty and every display draws you in.
Those are just a few of the reasons why Kohler holds such a special place in my heart. I could talk for days just about the friendships made there! My friends and I keep in touch with people we meet there, often seeing them again year after year. Not only do we love the folks attending Kohler Food & Wine (and In Celebration of Chocolate, a fabulous event perfect for couples!), but the people who work there. We are greeted by name upon our return even though they haven't seen us for a year. The bartenders at The Immigrant are some of the best in the world and more times than once we have sat down to our favorites drinks already in front of us. It's like Cheers, only much, much better.
If you ever have the opportunity to travel to Kohler please do… and let me know when you go! I may even tag along for the ride! 😉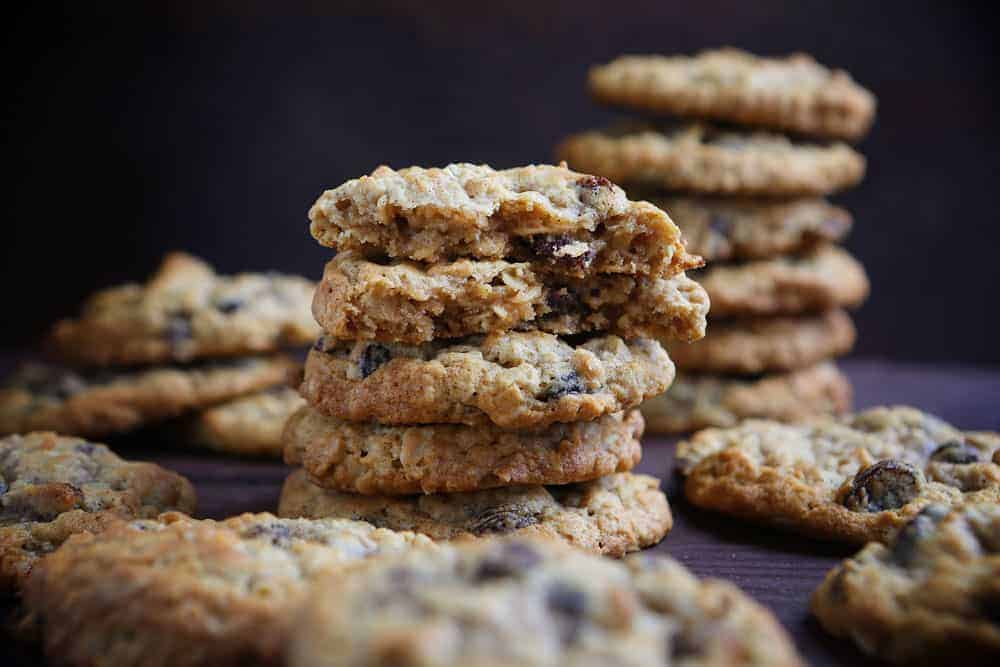 But hey! I didn't forget those amazing oatmeal raisin cookies inspired by my time at Kohler. Here is the recipe and I hope you love them just as much as we did.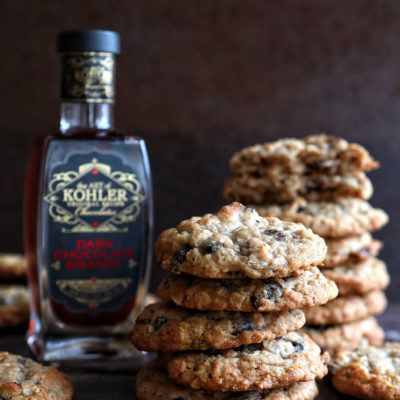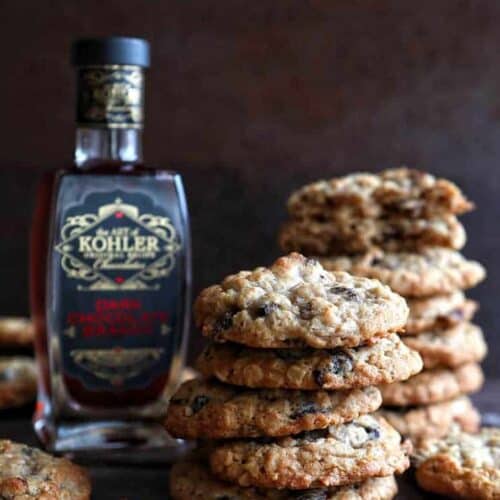 Boozy Oatmeal Raisin Cookies
I created this Oatmeal Raisin Cookie with one very special ingredient in mind. Kohler's Chocolate Brandy. You read that right… these are brandy-infused oatmeal raisin cookies and they are probably the best oatmeal cookie I have EVER had. Hands down!

Ingredients
1

cup

(2 sticks, 227 g) salted butter,

softened

1

cup

(200 g) brown sugar,

packed

½

cup

(100 g) granulated sugar

2

large

eggs,

room temperature

1

teaspoon

vanilla

1½

cups

(188 g) all-purpose flour

3

cups

(270 g) old-fashioned oats

1

teaspoon

baking soda

2

teaspoons

cinnamon

1

cup

(155 g) raisins

¾

cup

Kohler Chocolate Brandy,

(or you can use regular brandy)
Instructions
Pour brandy into a microwave safe measuring cup and heat for about a minute in the microwave. Place raisins in a bowl and pour the warm brandy over top. Set aside so the raisins can soak up the brandy.

In your stand mixer fitted with a paddle attachment, add the butter and sugars. Cream for 2-3 minutes or until they are fully incorporated and fluffy.

Add in the eggs and vanilla and mix until combined.

Turn the mixer off and add in the flour, oats, baking soda, and cinnamon.

With the mixer on low, mix until just combined.

Pour the excess brandy off of the raisins and add the raisins to the cookie dough.

Refrigerate for 30 minutes, or up to overnight.

When you are ready to bake the cookies, preheat oven to 350°F.

Use a cookie scoop (Mine holds about 1 1/2 tablespoons of batter) and drop dough onto the baking sheet about 2 inches between.

Bake for 8-10 minutes or until the edges are lightly golden. The top of the cookie may appear a little wet, but they will continue to bake out of the oven. You don't want the cookies raw, so make sure they bake for at least 8 minutes.

After 10 minutes, move to a cooling rack.
Notes
You can omit the brandy if you prefer.
Did you make this recipe?
Thank you for making my recipe! You took pictures, right? Well go ahead and post them on Instagram! Be sure to mention me @iambaker and use the hashtag #YouAreBaker.