Orange and chocolate really unite in this fun and super tasty Chocolate and Orange Cake! Two layers of chocolate cake sandwich a light and citrusy orange cake which is then layered with a creamy orange buttercream frosting.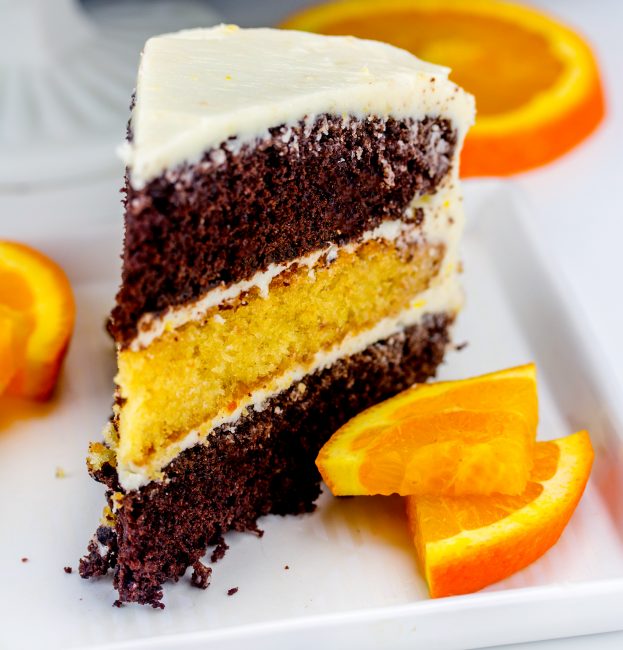 This Chocolate and Orange Cake is perfect for any time of year or gathering! How about the center of your next holiday get together? I don't think anyone will mind you bringing this lovely cake!
Recipe adapted from Orange Cocoa Cake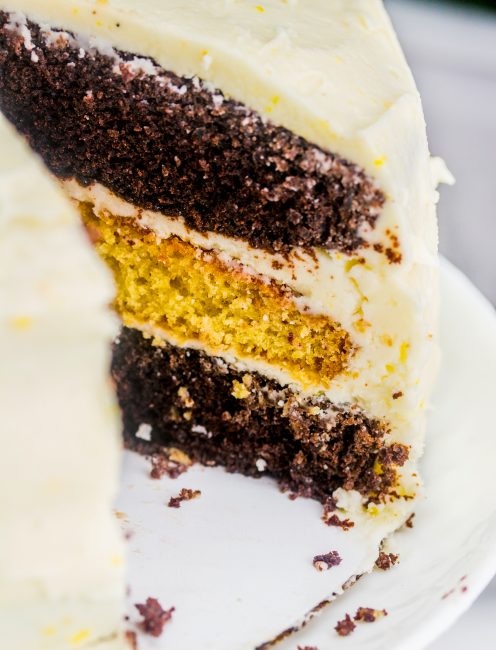 If you love the flavors of orange and chocolate together then this cake is for you! The flavors play off one another so well… you get a subtle burst of citrus followed by the delectable chocolate.
This is one cake to keep handy that's for sure! Kids adore it, adult adore it…how can you go wrong there?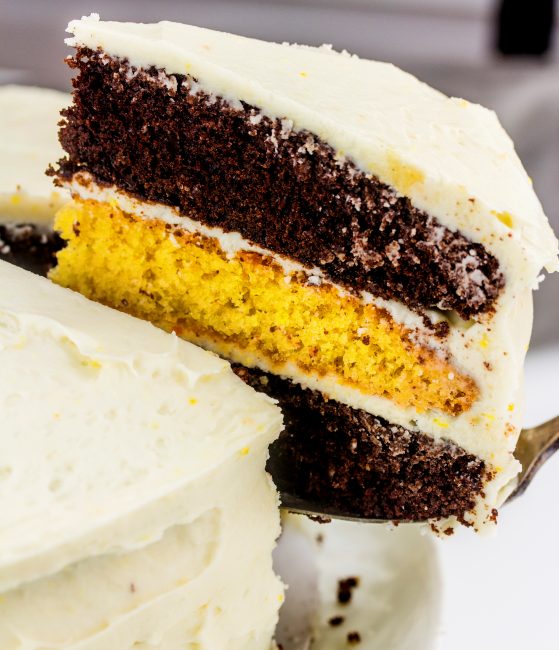 Recipe and Photography by Tornadough Alli.