Oreo Heath Cake: Delicious vanilla cake packed with big oreo chunks covered in vanilla frosting and topped with chopped Heath bars. INSANELY delish!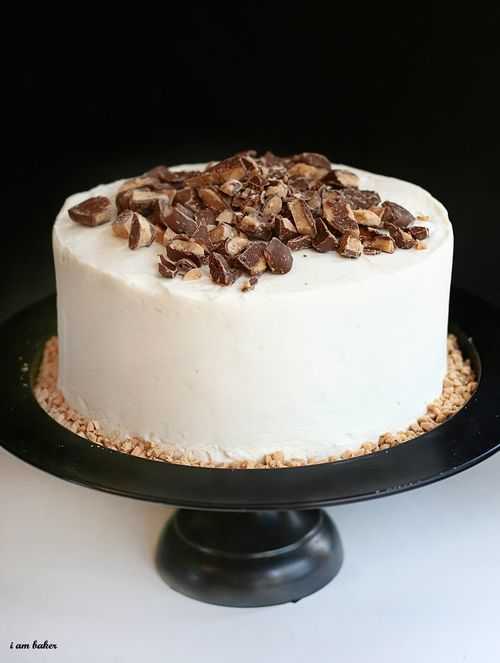 Once you try this cake you will be ruined for all others!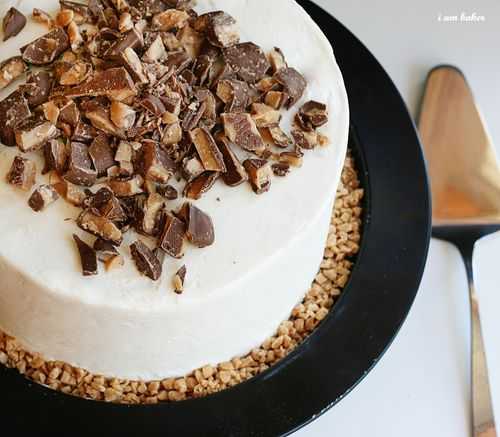 This cake is 100% inspired by my favorite blizzard from Dairy Queen.
It is an Oreo Heath Blizzard with no hot fudge. They add hot fudge to the Heath Blizzards, and it is very important to specify that you do not want that fudge.  It takes away from the glorious Oreo flavor.
I have been ordering it for about six years now.  I crave it in the winter.  I dream of it in the summer.
And as I was driving home from DQ enjoying my favorite concoction, I realized.
I need to make this a cake.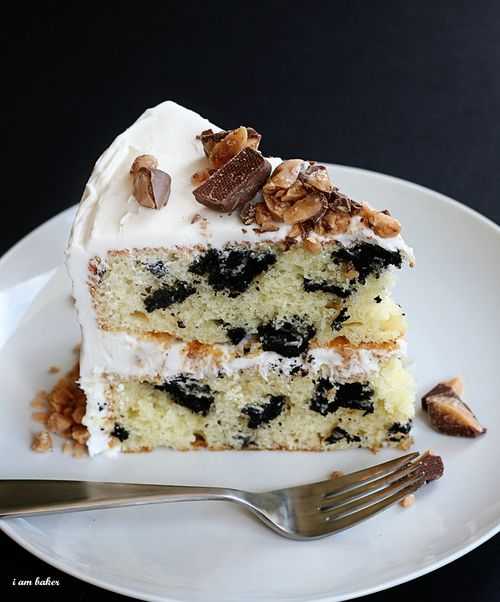 White cake with Oreo chunks, vanilla frosting, and chopped up Heath bar toppings.
Real Oreo chunks.  I used about 30 cookies (or two rows in a package) and hand chopped each cookie into four pieces.  No fine grate here!
I took one cup of frosting and added 1/2 cup of Heath chips for the frosting between the layers of cake.
I bought a bag of Heath bars a did a rough chop for the topping.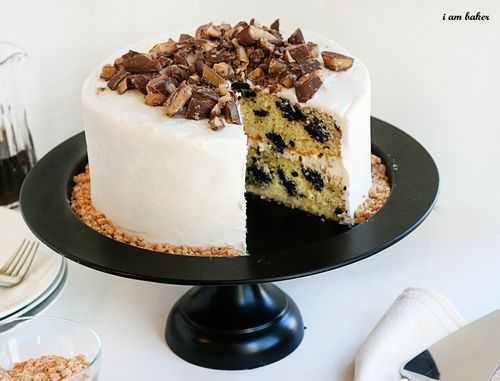 Things I might do differently:
Add more Oreo.  Lots more.  Maybe even some in the frosting too.
Try it as chocolate Oreo cake instead of white.
Use a vanilla Swiss Meringue buttercream icing.  I think a more subtle sweetness would compliment the Oreo and Heath better.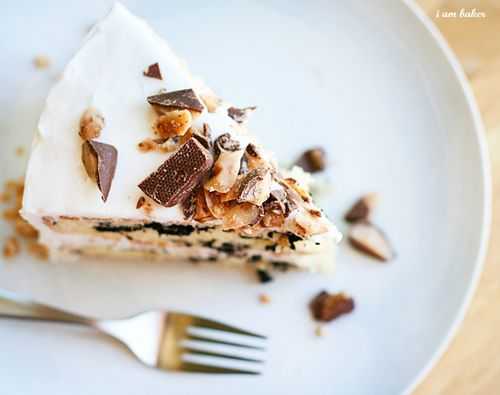 This cake is delicious as is, but I can't wait to make it again with the alterations.
And trust me, I will be making this again.  I will make it my mission to perfect this recipe.
That is just the kind of sacrifices I will make for you.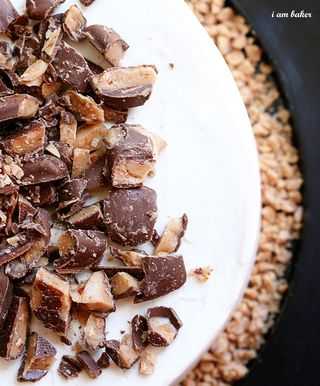 And if you happen to love Oreo and Heath as much as I do, well… do you recommend any good workouts?