I don't want much TV, but I have a couple channels that are a go-to for me if its on.  One of them is Food Network.
And since I seem to be on the computer more then I am in front of the TV, you can see why I might like the FN Dish blog!
Each summer the fabulous folks over at FN Dish put together "Summer Fest" in which they share tips and recipes about season produce.
This week is peach!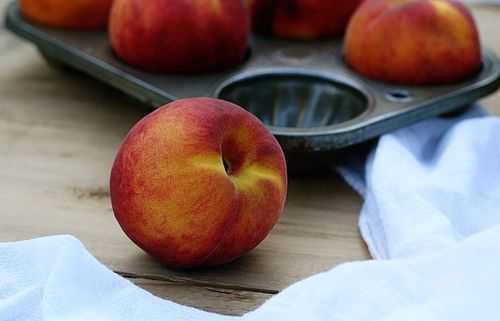 There is something so comforting about a fresh juicy peach in the summer time.
Confession? Sometimes I wish I was a Southern Belle.  Its tough being a Yankee.
Now go laugh amongst yourselves.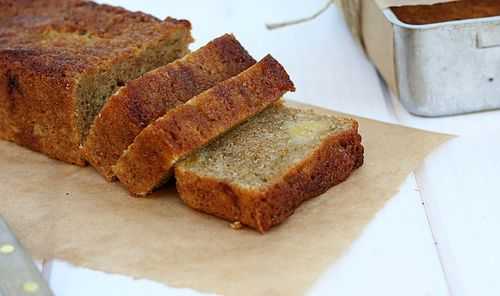 I decided to do a peach bread.  This bread is similar to a banana bread, but so distinctive in its savour.  The first bite is sweet with a smooth crumbly texture, but after a moment the peach really makes itself known, and your taste buds are infused with the luscious soothing flavor.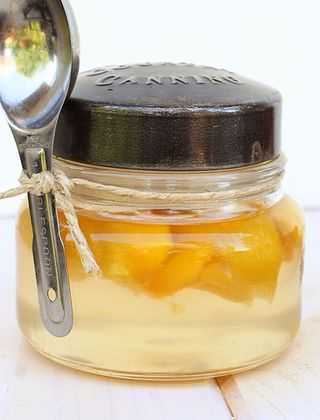 Sometimes 'good' is just not good enough for me… so I went ahead and made a peach simple syrup to drizzle over the bread.  The recipe was so simple, but the effect was amazing!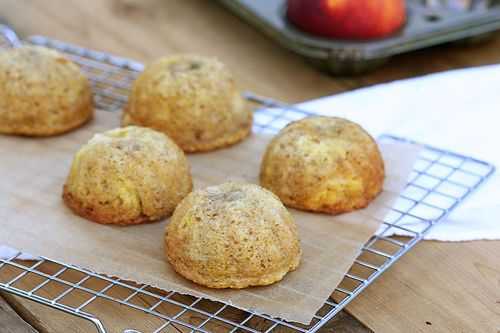 I had a small amount of batter left over, so decided to make a couple muffins* as well.
*I used my favorite muffin tin that has this beautiful intricate design, but this bread did not show that off well.  I think the pan would be best used with a more sturdy batter.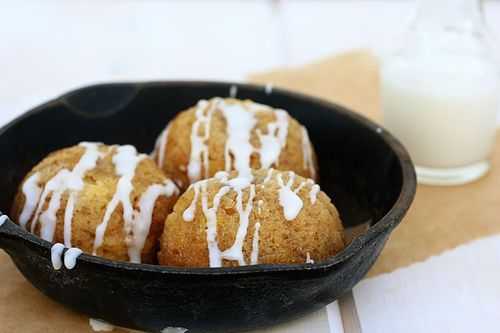 These little guys were perfect after being slightly warmed then drizzled in a sugary glaze.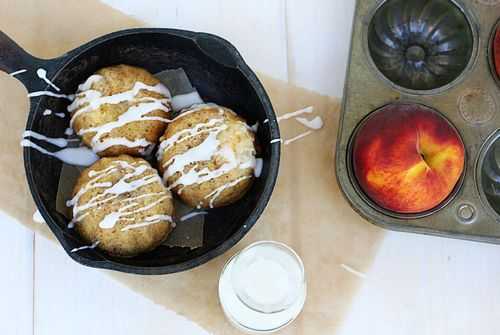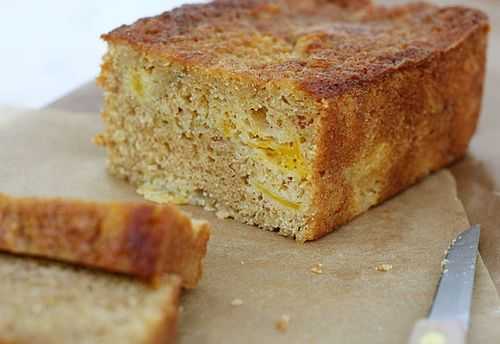 Tips for success:
Watch baking times closely.  I would start checking the bread at 35 minutes.  I also covered the bread with aluminum foil at about 40 minutes to prevent further browning on top.
Use some big chunks of peach.  I used a potato masher to crush the peaches, which left me with some larger clumps.  These ended up being the most tasty bites in the bread, next time I would even consider adding more peach!
If you want to participate in Food Networks Summer Fest you can follow along with #cookingwith on twitter.
Check out more amazing Peach recipes from some great food bloggers!
CIA Dropout: Peachy Keen Panna Cotta
What's Gaby Cooking: Peach and Blueberry Cobbler
In Jennie's Kitchen: Easy Peach Preserves
Daily Dishin: Fresh Peaches and Cream No-Bake Pie
Cooking with Books: Peaches and Cream Cheesecake
Cooking With My Kid: Peach & Friends Cobbler Pie
White on Rice Couple: Peach Heirloom Tomato Salad
Cooking With Elise: Bruschetta with Grilled Peach Chutney
FN Dish: Summer Fest: Peach Recipes
Taste With The Eyes: Warm White Peach and Blackberry Cobbler
Recipe Girl: Fresh Peach Pie
A Way to Garden: Farm Fresh Peaches Frozen to Perfection
Napa Farmhouse 1885: Fresh Peach Cookies
Sassy Radish: Peach, Apricot and Blueberry Cobbler with a Cornmeal Crust
Sweet Life Bake: Sweet Peach Ancho Chile Salsa
Indian Simmer: Indian Peach Gujiya
Pinch My Salt: Creamy Peach Smoothie
Dixie Chik Cooks: Peach Cobbler
Food2: 5 Killer Peach Flavored Cocktails
Healthy Eats: 8 Ways You Didn't Know You Could Eat Peaches
Cooking Channel: Peaches on the Grill
Add a Pinch: My Grandmother's Peach Cobbler
And Love It Too: Pan Seared Salmon with Fresh Peach Salsa
The Sensitive Epicure: A Summer Peach Tart, Gluten-Free
From My Corner of Saratoga: Double Caramel Peaches
She Wears Many Hats: Peach Wontons