Quick Breads are types of bread that can be baked quite quickly without using yeast as a leavening agent. And, that is particularly helpful right now when yeast can be hard to find in stores at the moment! But, you will still end up with that wonderful fresh aroma of freshly baked bread. Best yet, you will get to enjoy the taste of homemade bread without all the fuss and wait time. Here are a few of my favorite Quick Bread recipes. Just click on the title to jump to the full recipe.
Quick Bread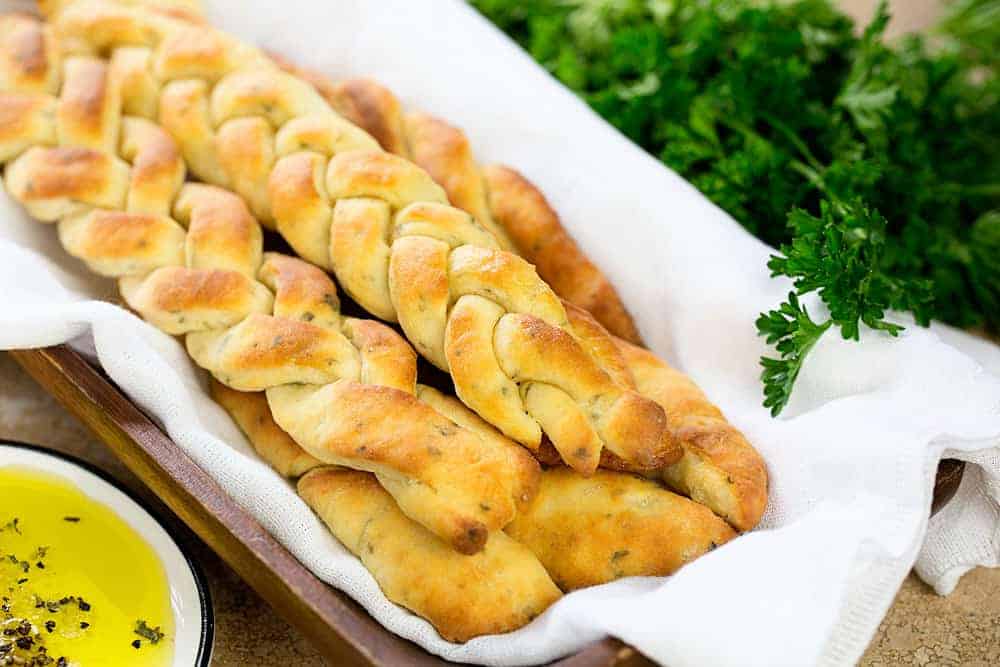 Soft, from scratch breadsticks, are actually very easy to make, even if you don't have any yeast in the cupboard. The dry ingredients in this homemade breadstick recipe are quickly formed into a dough with just a splash of milk. Contrary to popular belief, breadsticks do not need yeast. You can have soft buttery breadsticks, without the wait.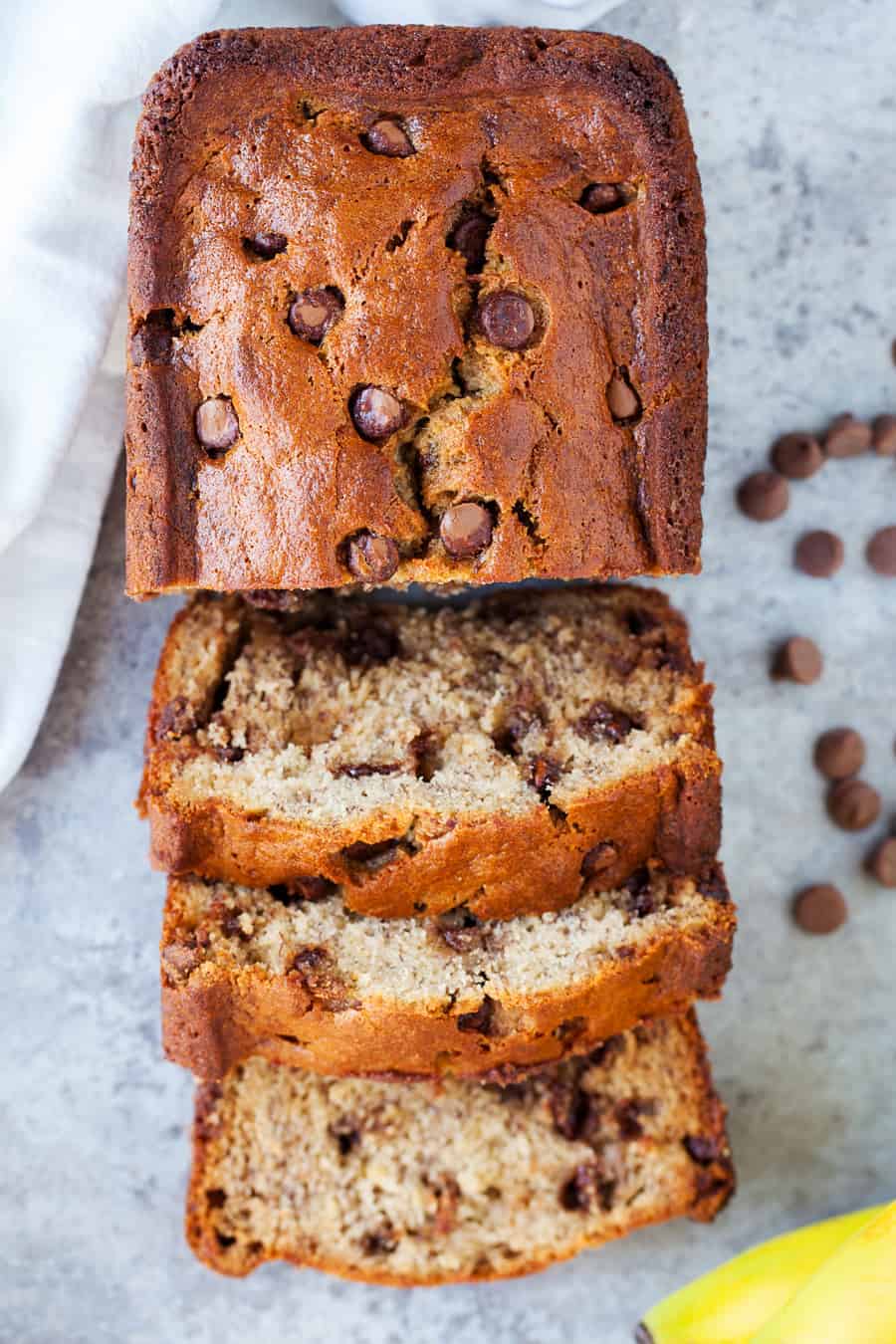 Great for beginners and for using up bananas that have seen better days, Chocolate Chip Banana Bread is perfect for an easy weeknight dessert, a quick breakfast, or for when it's your turn to bring snacks. Not only is this recipe the most delicious, but it is quite easy! You can prepare the entire thing in one bowl. (and who doesn't love less clean up?) The bread is saturated with banana flavor (5 whole bananas!) and the chocolate chips make it completely irresistible.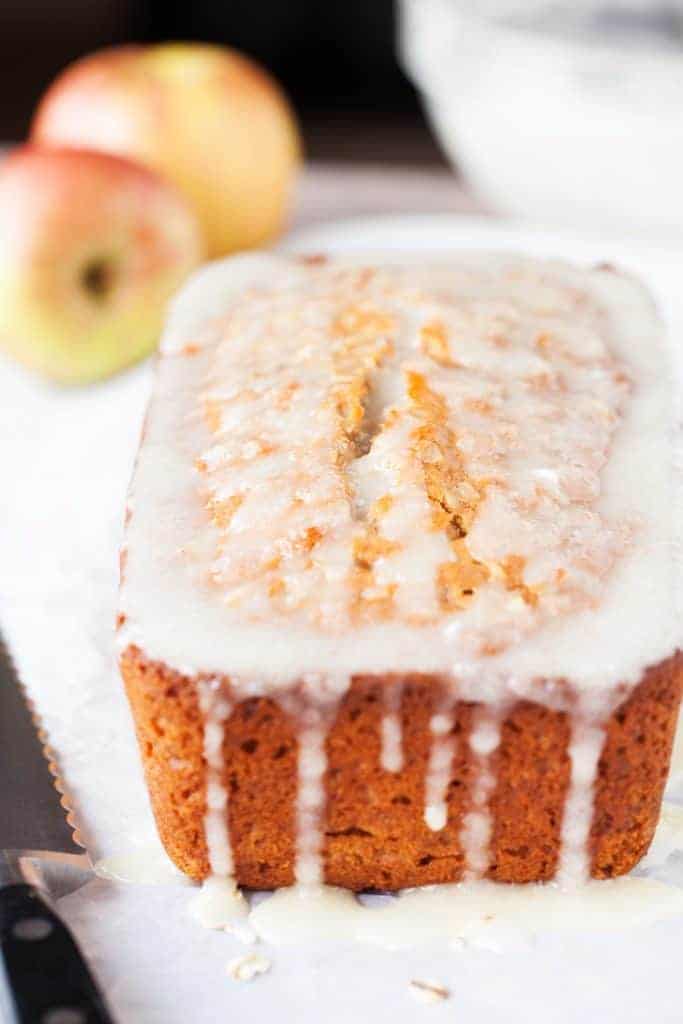 Glazed Apple Cinnamon bread is soft and moist with an incredible apple flavor consuming every last bite! Second to the flavor, will be how easy it is to make this amazing bread recipe! We enjoy this glazed apple cinnamon bread for breakfast, but it could also be replaced as a dessert. A slice in the morning is delicious with a cup of coffee and a slice after supper is divine with ice cream! The bread is soft and moist, with an incredible apple flavor in every bite. Topped with the incredibly addicting apple glaze and you have yourself a finger-lickin' good treat!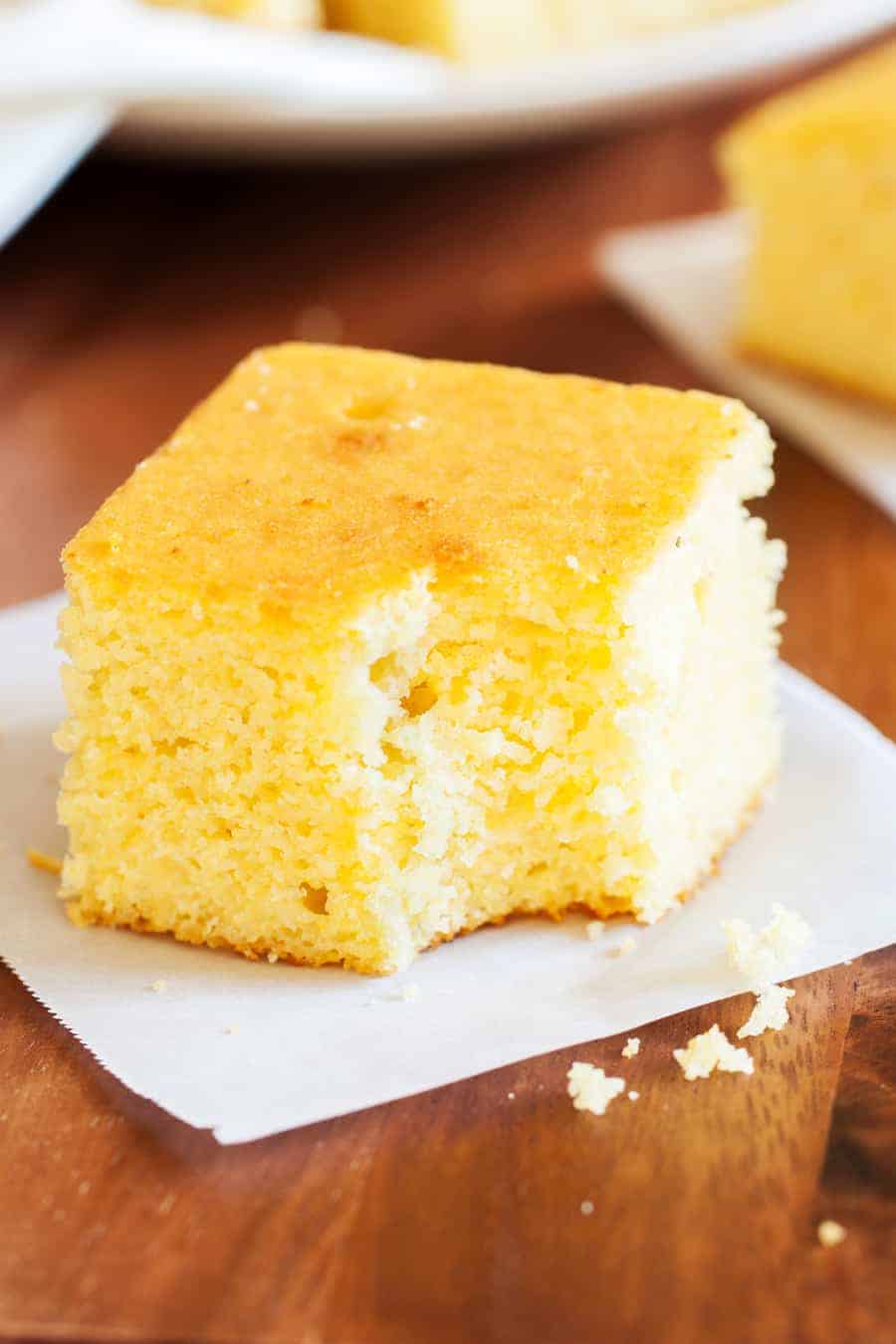 Country Cornbread is thick and tender, savory and sweet, and every bite is better than the one before. Cornbread was always hit or miss for me. It was either to "corny" or to "cakey" for my liking. Until I found this recipe. Sweet and tender chunks of bread, perfect for pairing with your favorite savory meals. I love it with ribs, barbeque or chili.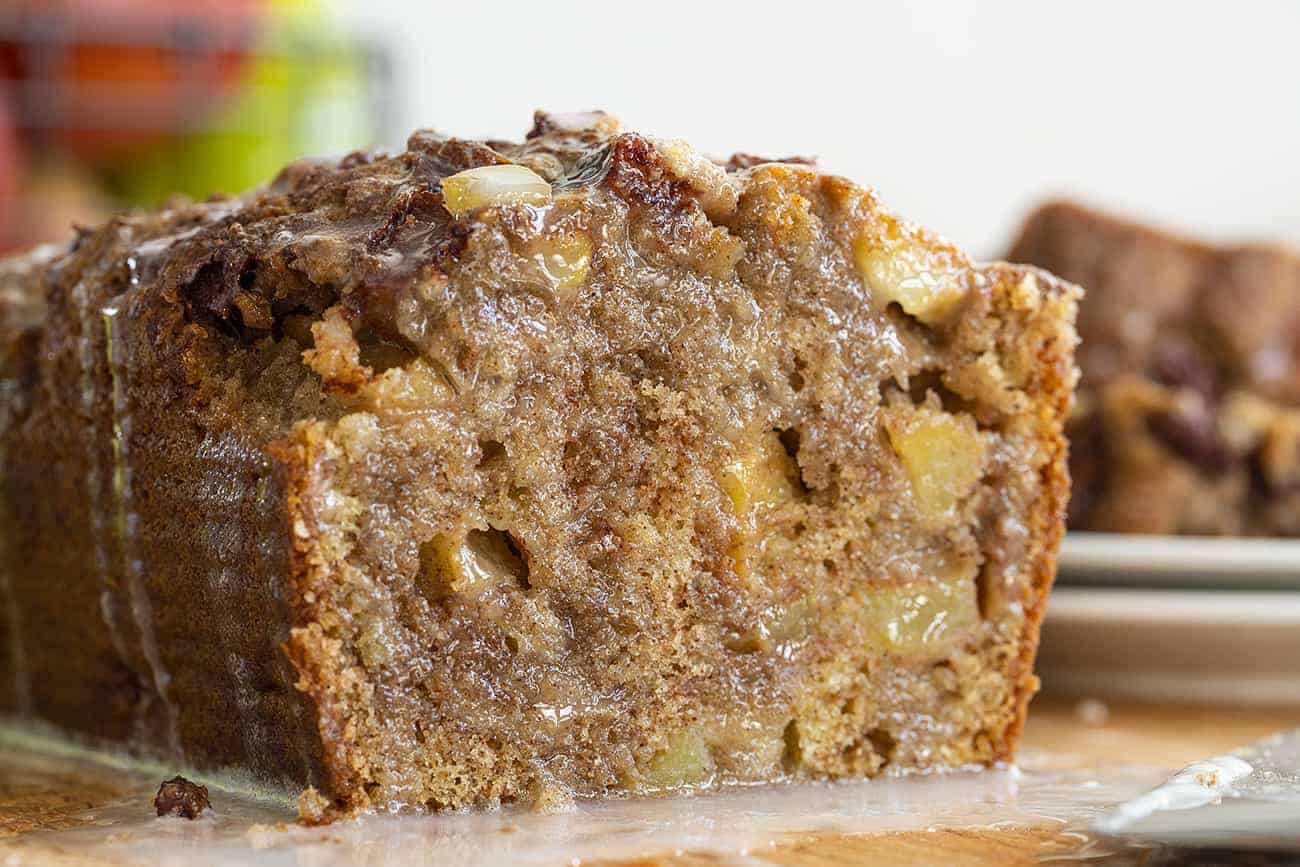 This Apple Fritter Bread is inspired by my Apple Fritters. I wanted the same amazing flavors but to be able to bake it instead of frying. The entire family agrees it's a winning quick bread! Cut apples are surrounded with cinnamon and brown sugar to almost caramelize in the oven and create a soft texture that will melt in your mouth!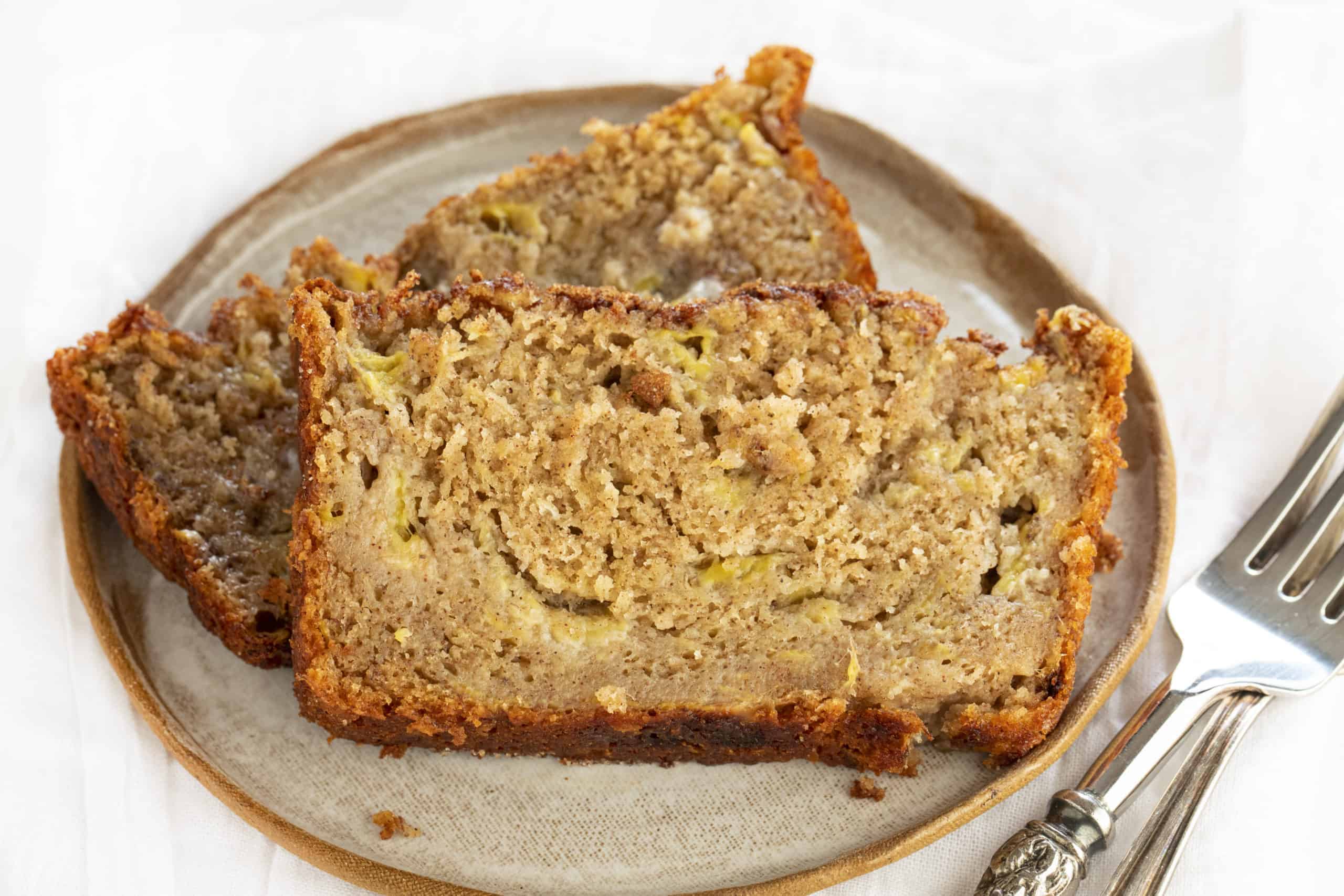 I have always been a fan of banana bread, and the more 'banana-y', the better! In fact, I have quite a few forms of banana bread recipes, including The Best Banana Muffins and Buttermilk Banana Bread. They are all great to have with your morning cup of coffee or as an easy snack to eat anytime! The added cinnamon and sugar topping for Cinnamon Banana Bread just makes this treat that much sweeter.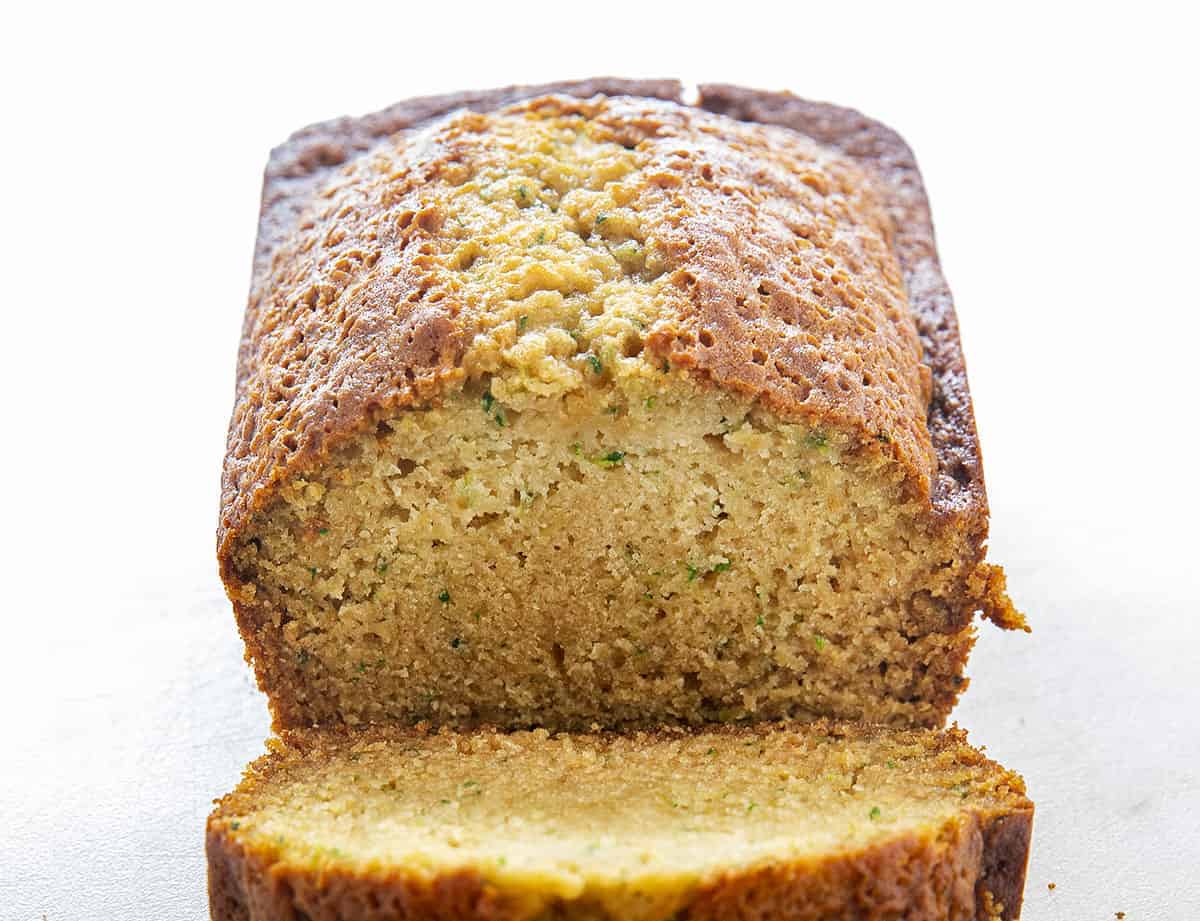 The Best Zucchini Bread is not an exaggerated name. This bread is moist, dense, and delightful to taste! It is also a quick bread, which means it is easy to prepare and will be quickly eaten😀. I have been on the hunt for the PERFECT zucchini bread. I had criteria that were non-negotiable. It must have the perfect, moist crumb. It must bake up beautifully, without a puddle of raw dough in the middle and the outsides being burnt, and it must be flavorful. And, most importantly, it must be easy. This final recipe is all of that, and more. Simple ingredients come together and bake up in a beautiful loaf of quick-bread perfection.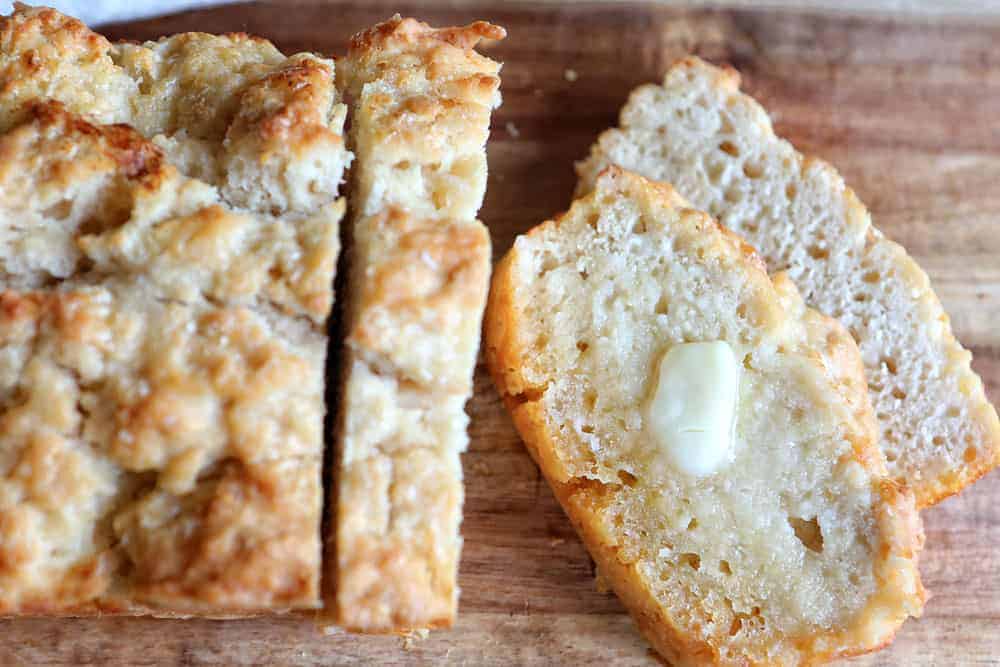 This Beer Bread recipe is not only simple, but it is also out of this world delicious! Follow my tricks to make an out-of-this-world Beer Bread! I promise it will be the only recipe you will ever need! I made no less than 10 different beer bread recipes before coming back to the basics. This recipe is based on one my grandma made in the 1970's using Schmidt's beer. No one ever told me it had beer in it, and I certainly never asked! But I do remember it having the most amazing unique flavor that I never experienced at home. I always thought grandma just had special magic when it came to baking. (Truth is, I think she does!)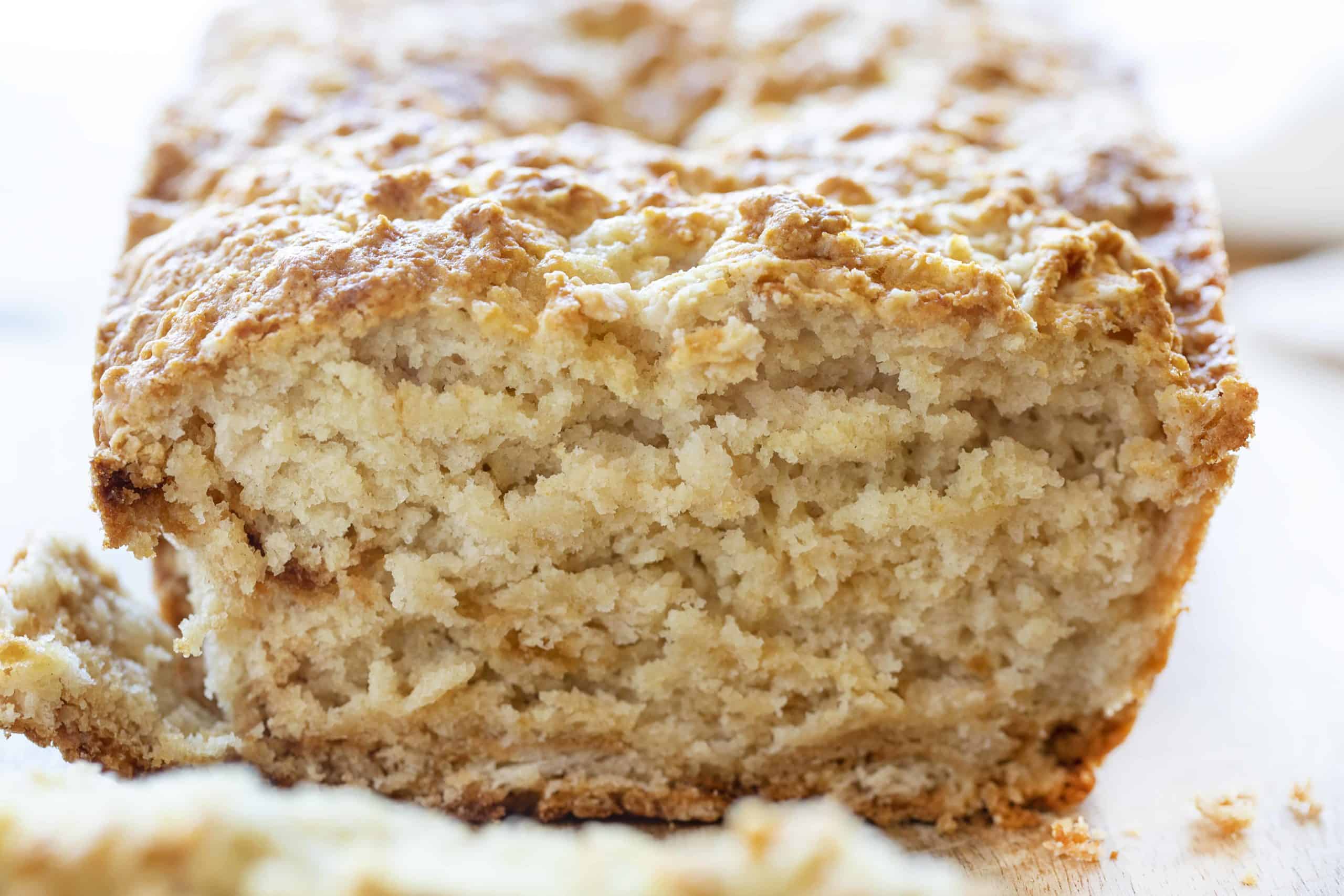 This old fashioned Buttermilk Sweet Bread is a recipe we make often because it is so versatile! It's a quick bread with just a hint of sweetness and goes perfectly with almost any meal! This recipe was a bit different than most quick bread I make as it doesn't have a specific flavor profile. Which now that I think about, I really like. I said it once but I'll say it again, this is one heck of a versatile bread!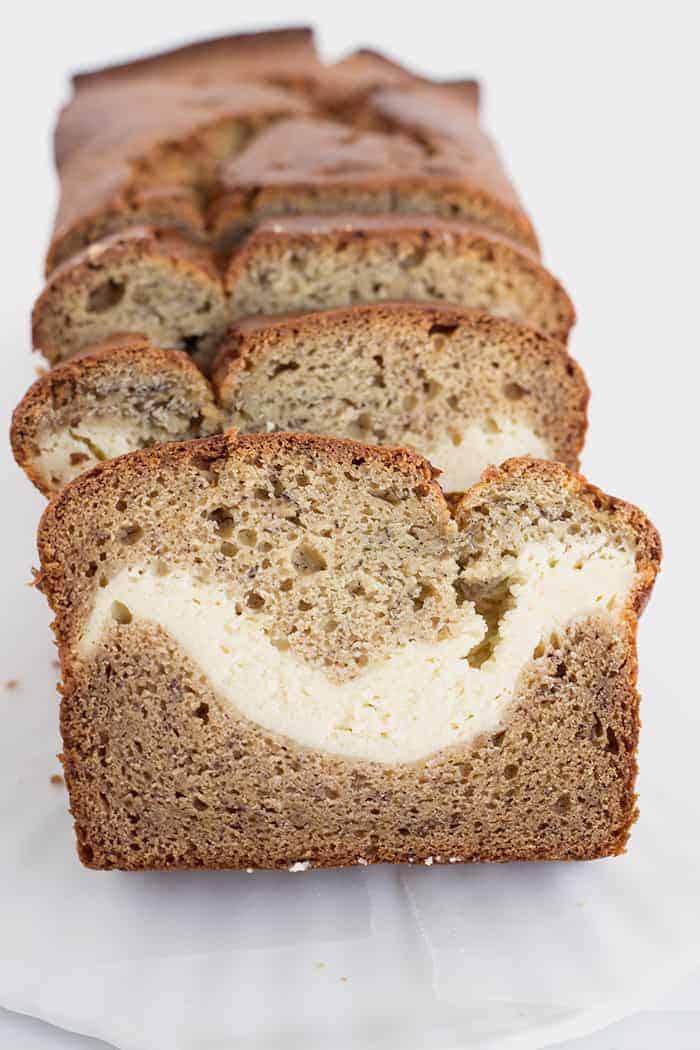 This banana bread recipe is the best way to use up those brown bananas! It's easy and moist banana bread with a little cream cheese surprise sandwiched in-between. The cream cheese layer that happens to taste just like cheesecake is the perfect addition to any banana bread recipe. It adds a smooth, creaminess to the texture of the bread.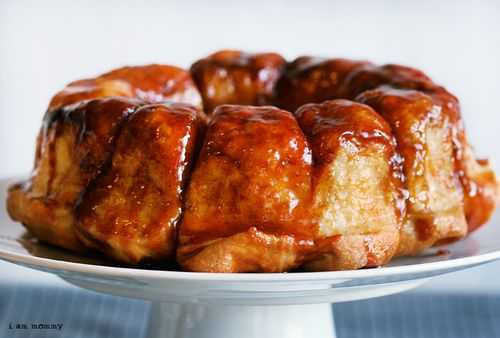 This Monkey Bread comes together quickly and is perfect for serving overnight guests! They are one of my favorite no-fail recipes! This is quite possibly the easiest and quickest recipe you will ever see. (Five ingredients total!) Not only is it the easiest, but quite possibly the best tasting rolls I have ever made. The secret ingredient is butterscotch pudding. Yes, really!
There you have it! No yeast, no problem! You can still bake homemade bread to enjoy anytime!