One of my favorite blogs is The Slow Roasted Italian.  Donna & Chad do a fantastic job of sharing exactly the kind of foods I want to eat!
They shared an Extreme Reese's Peanut Butter No-Bake Pie that I have been eyeing for over a year.  I finally made it and loved it, but then decided to make it in a jar for the treats over the holidays.  Each jar has it's own lid so one can be eaten at a time making it the perfect snack for wandering and hungry houseguests!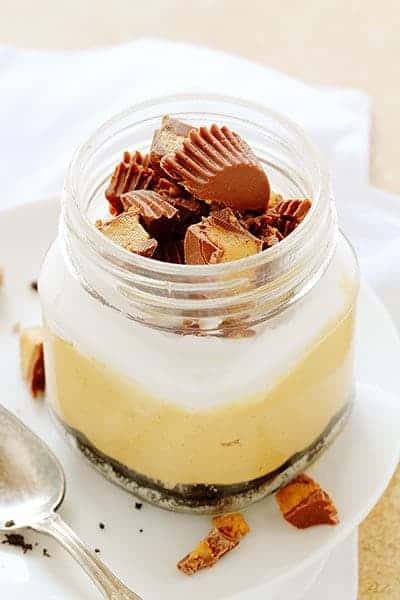 I love slowly eating this out of a jar in front of a cozy fire.  Who am I kidding, I totally watch it in front of my ipad because that it where I can binge watch Murder She Wrote.  #jessicafletcherrules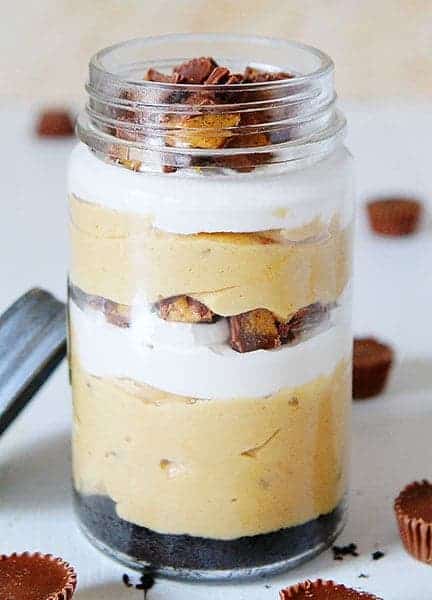 I made these in the mini jars and the taller jars and found that the mini jars were perfect.  I like the tall jar because:
a. You can see the layers and know you are getting awesome peanut butter cheesecake with chunks of Reese's Peanut Butter Cups in between a light fluffy layer of whipped cream that is sitting on a yummy Oreo crust.
b. It's a big portion and indulging people is kinda a specialty of mine.
But! It was just too much.  Almost the equivalent of three pieces of pie!  Which is not a bad thing if you spread it out over the course of the day~ so maybe write your name on the jar with a Sharpie and then you can head back to the fridge to snack whenever you want!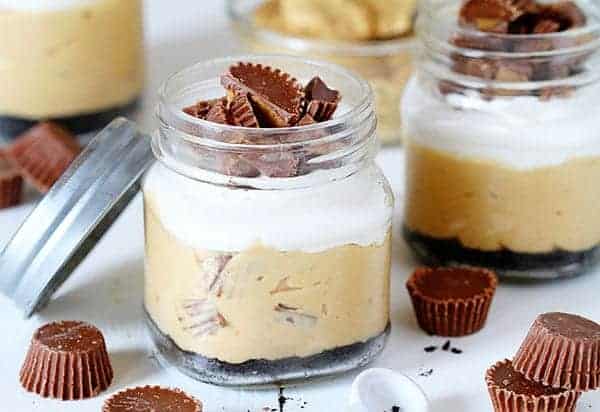 I did add diced Reese's® Peanut Butter cups to one jar, actually in the peanut butter cheesecake.  It was almost too much, but I think this would be amazing if it were finely chopped pieces, not the big chunks that you can see above.
Recipe adapted from The Slow Roasted Italian.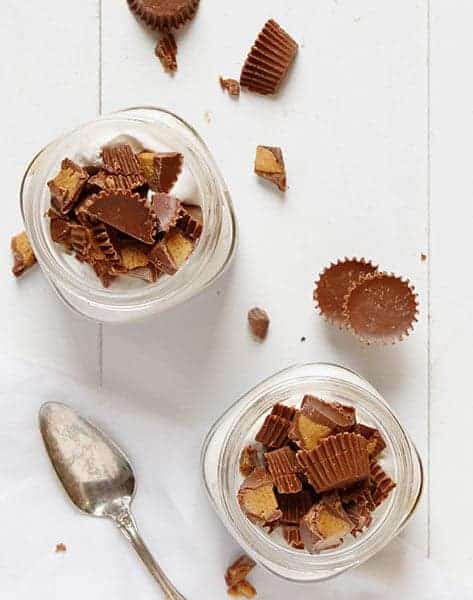 This is one of those desserts that feels really decadent and indulgent but is quite easy to put together.
A pack of these flavorful cheesecakes, topped with those irresistable Reese's® Peanut Butter Cups, makes the perfect hostess gift.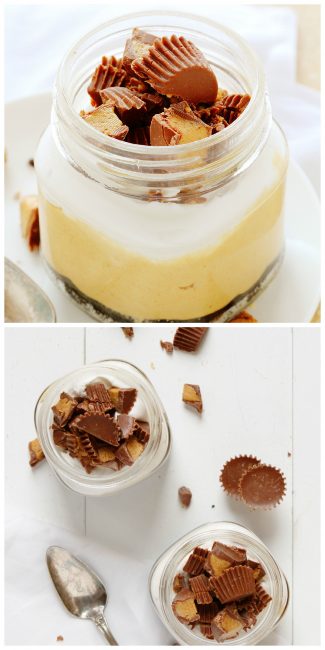 Sending you lots of love, peace and blessings!