I love it when winter finally sets in and peppermint is everywhere.  I don't know about you, but I find it to be so refreshing! This recipe is perfect for cake, but also for hot cocoa and on top of chocolate pancakes.  I mean, not that I would feed my kids chocolate pancakes. I also have this festive mint-colored version if you want more impact! Peppermint Whipped Cream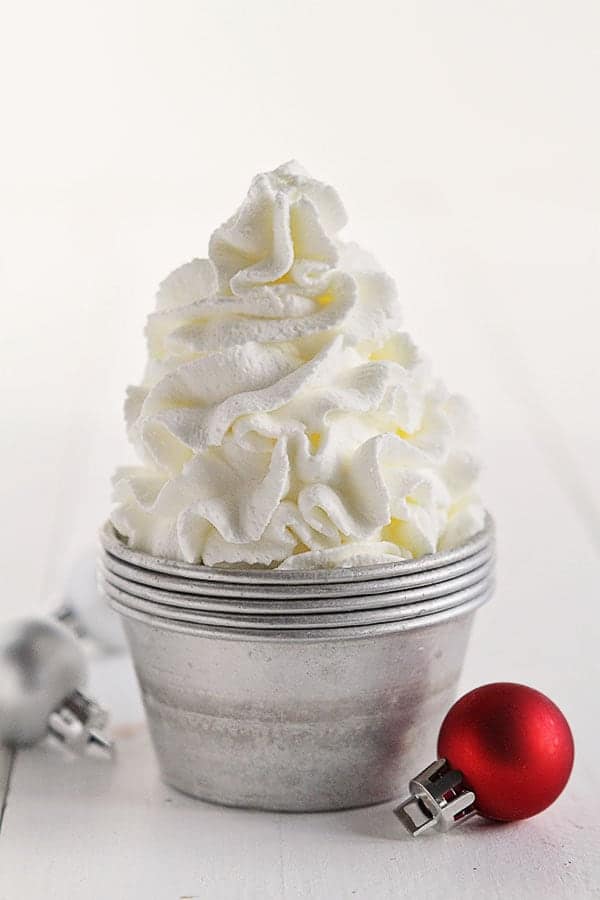 Homemade Peppermint Whipped Cream
This recipe uses peppermint extract.  I know there are some out there that use the crushed peppermint candies, but I was not a fan of that.  It may be weird, but the texture was just not what I wanted.  Light, smooth, almost airy is what makes me happy.
Plus, when you are eating air there are basically no calories, right?
Just humor me.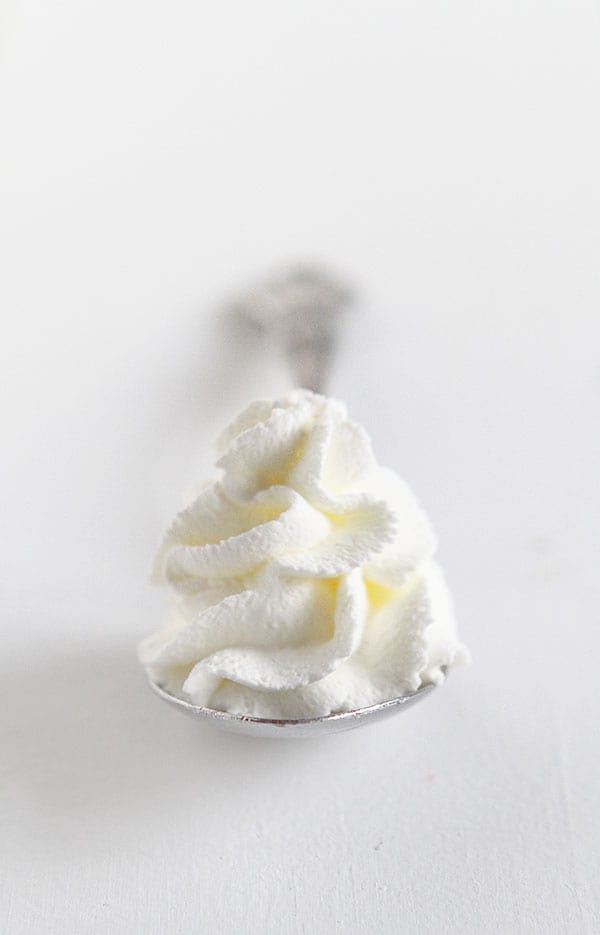 Tips for the Perfect Whipped Cream
Don't skip chilling your bowl! If you have the room, you can also place the mixing bowl directly in the freezer for 15 minutes.
Don't aim for "stiff peaks". You want the whipped cream to keep its shape and be soft, billowing peaks. If by chance you OVERBEAT the whipped cream (I have done this and cried!) fixing it is actually very easy. Simply add in more fresh whipped cream and whisk by hand. My life was changed when I found that out!
Wait until peaks start to form before adding in the  powdered sugar. I much prefer powdered (confectioners) sugar in this recipe, as it dissolves entirely and leaves a smooth texture. If you choose to use granulated sugar be sure to add it immediately at the beginning and whip it with the cream.
Homemade whipped cream is best used immediately, but it can be stored for up to 10 hours if needed.
To make this any other flavor, simply substitute the extract of your choice. Instead of peppermint, try vanilla or almond!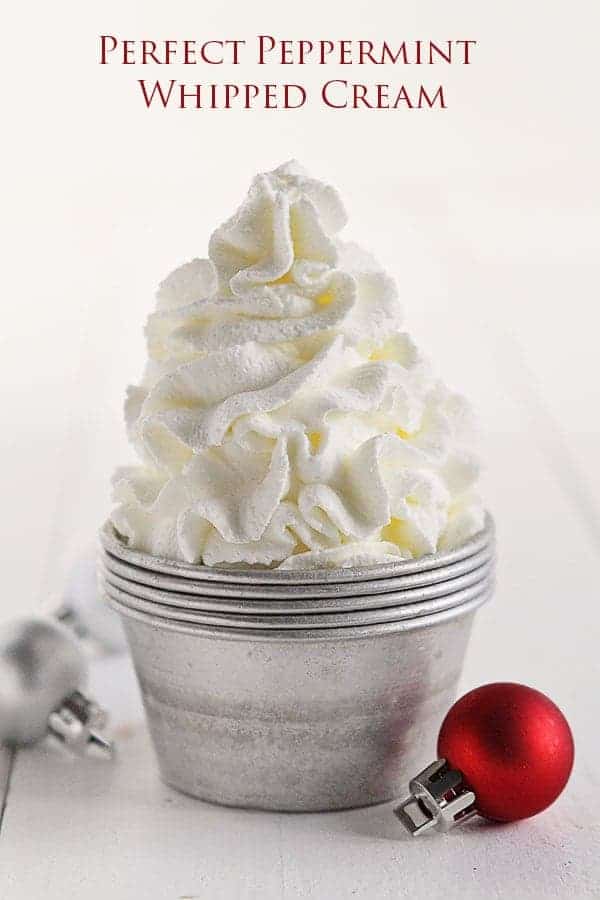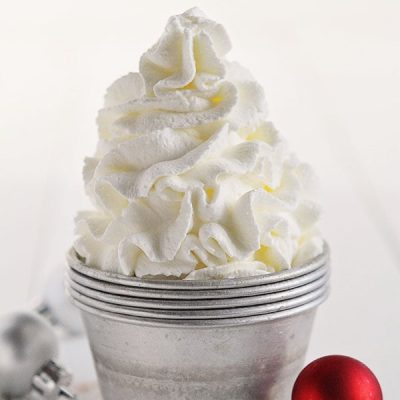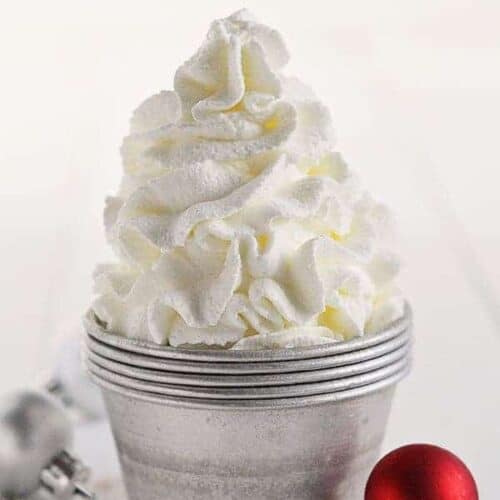 Peppermint Whipped Cream
This recipe is perfect for cake, but also for hot cocoa and on top of chocolate pancakes. I mean, not that I would feed my kids chocolate pancakes.
Ingredients
3 1/2

cups

chilled heavy whipping cream

3/4

cup

confectioners sugar

1 1/2

tsp.

peppermint extract

(or to taste)
Instructions
Pour a couple cups of water and ice cubes into stand mixer. Allow bowl to chill for a few minutes.

Dump out the water and dry mixer.

Pour whipped cream into a mixer bowl and whip until peaks start to form. (about 2 minutes on medium-high speed)

Add extract. Slowly add in sugar a 1/4 cup at a time.

It's best to use right away, but it will keep for about 10 hours if kept very cold.
Did you make this recipe?
Thank you for making my recipe! You took pictures, right? Well go ahead and post them on Instagram! Be sure to mention me @iambaker and use the hashtag #YouAreBaker.