My phone died. More accurately, all three of our cordless phones died. We were down to one that was working, which was always lost somewhere in the house, that I could hear ringing but could never find in time to answer, so I would always make a made dash to the base and talk to whomever was calling on speaker hunched over with my face within inches of the base so they could hear me.
It wasnt pretty.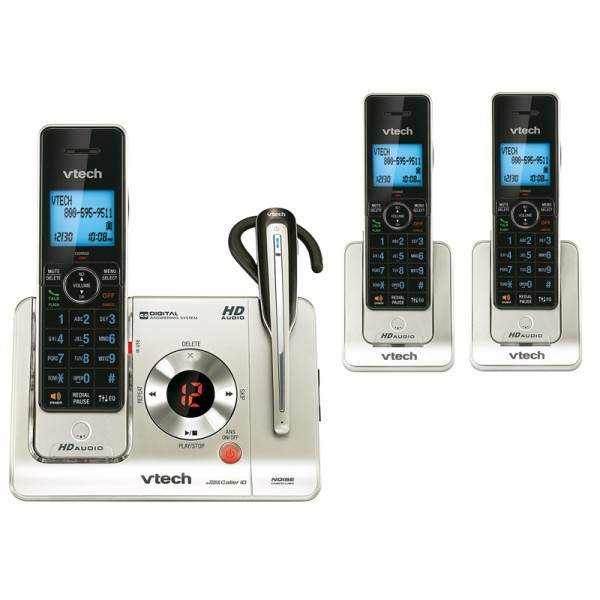 But then these happened. The V-Tech Cordless Answering System with Headset.
When someone called, I simply reached for the fully charged and operational phone and had a conversation.
It was revolutionary.
Actually, these phone are kinda revolutionary… they come with a bunch of high tech features and that hands free option. Which, hello, is practically worth its weight in gold around here.
I can talk on the phone AND be making a cake. Or feeding a baby. Or folding laundry. But not all that at once.
I really like our new phone and thought I would share it in the off chance that you need a new phone OR need an idea for a Christmas gift! (You can get it on sale right now for only $79.99 and FREE shipping!)