These Pink Pancakes are kicked up a notch by making them Ombre! Oh, and did I mention marshmallow frosting and mini marshmallows?  These pink ombre pancakes are the perfect way to treat someone special in your life!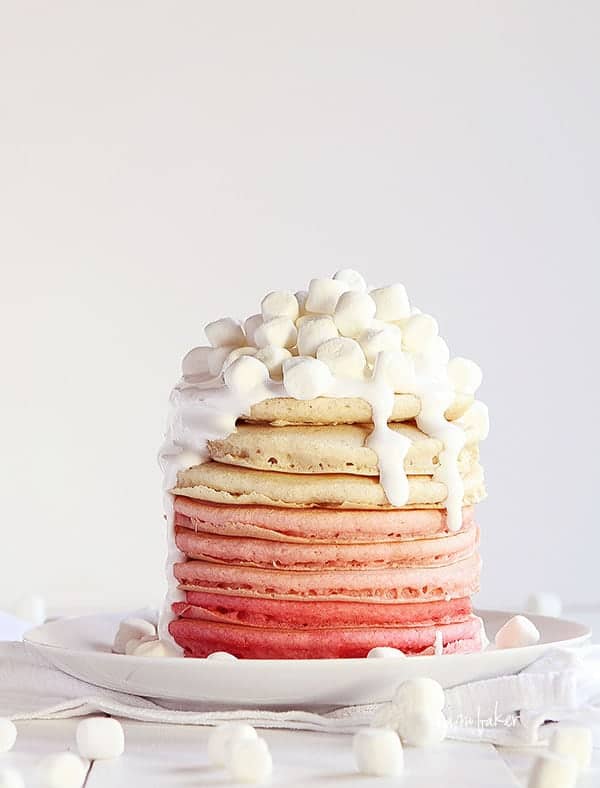 I have been worrying a lot lately.  Our sweet Audrey has spent the last four years as the princess among the boys.  She gets new clothes all the time (hand-me-downs, but new to her), she gets to skip haircut day and she gets mandatory privacy in the bathroom.
She is daddy's little girl.
Mommy's little angel.
And doted upon by her brothers.
And seeing as her mom is no girly girl, Audrey wears the Pink Girly Hat in the family.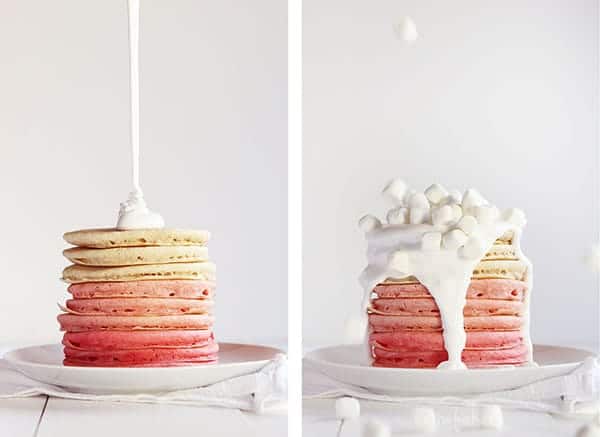 But then it all changed.
Miss Olivia joined our family.  Was the birth of Miss Olivia going to bother Audrey?  Would she feel any less special?
I have stressed and worried excessively.  Would our baby girl, our precious precocious Audrey be emotionally stunted at this pivotal time in her life?
Well. It occurred to me…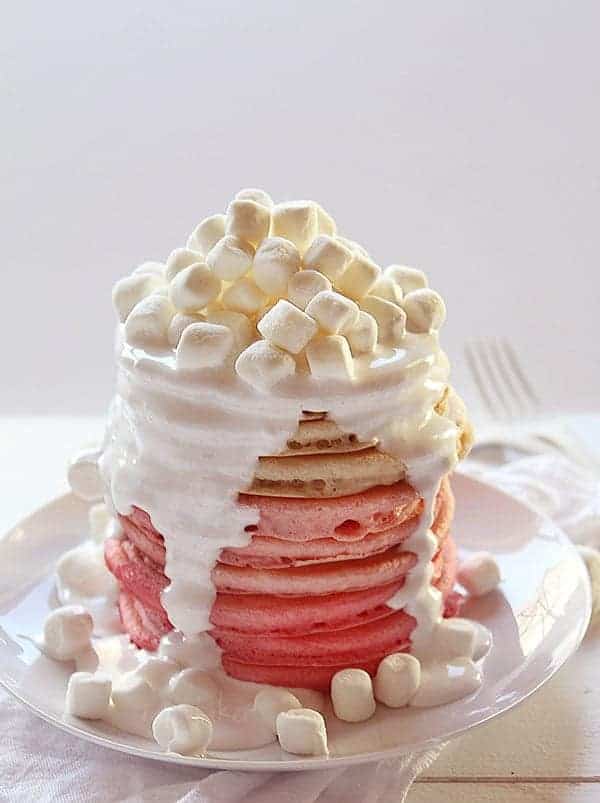 I am looking at this all wrong.
Audrey is not going to lose anything.
Because Audrey is going to gain the most beautiful and precious relationship.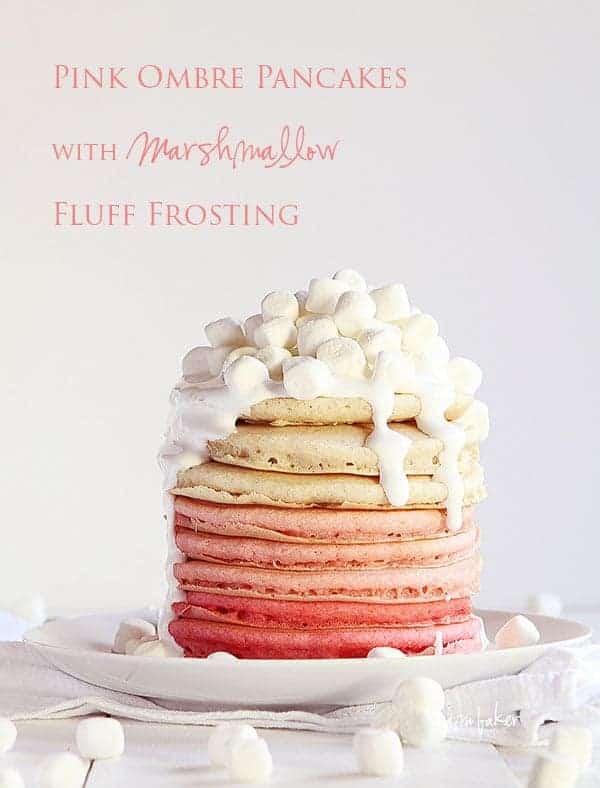 A sister.
I made Audrey these pancakes as a special treat.  The pink is simply because she likes it and the marshmallow is an over the top indulgent way to make the treat extra special.
Just like her.
I wanted us to be able to sit down together over breakfast and talk about how amazing, unique, talented, thoughtful, and loved she is.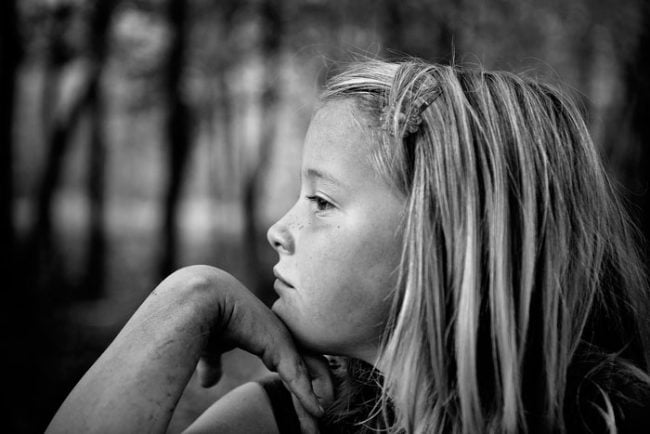 How to Make Pink Pancakes:
Cook low and slow. I often cook these pink pancakes at 250°F on the griddle.
Do not use butter to grease pan. I do not use anything to prepare the pan, I simply use a griddle that is non-stick.
Use a "good" recipe.  I put good in quotations because what I really mean is use a recipe that is ideal for creating beautiful looking pancakes.  The following recipe is one that tastes delicious but is slightly runnier.  When you are making colorful pancakes you do not want them to get too brown, so having a pancake that will cook faster (and therefore allow you to flip sooner) is ideal.  This recipe uses a lot of baking powder so it still fluffs up nicely.
If you want to make sure your pancake is done, let them cook on one side a bit longer.  It is just fine if one side is more brown, just serve that side down.