This Pizza Dough Recipe is a simple pizza crust dough recipe made with just a few ingredients, allowing you to enjoy restaurant-quality pizza at home!  For a real show-stopper, make this crust to hold all of the toppings on my Pickle Pizza!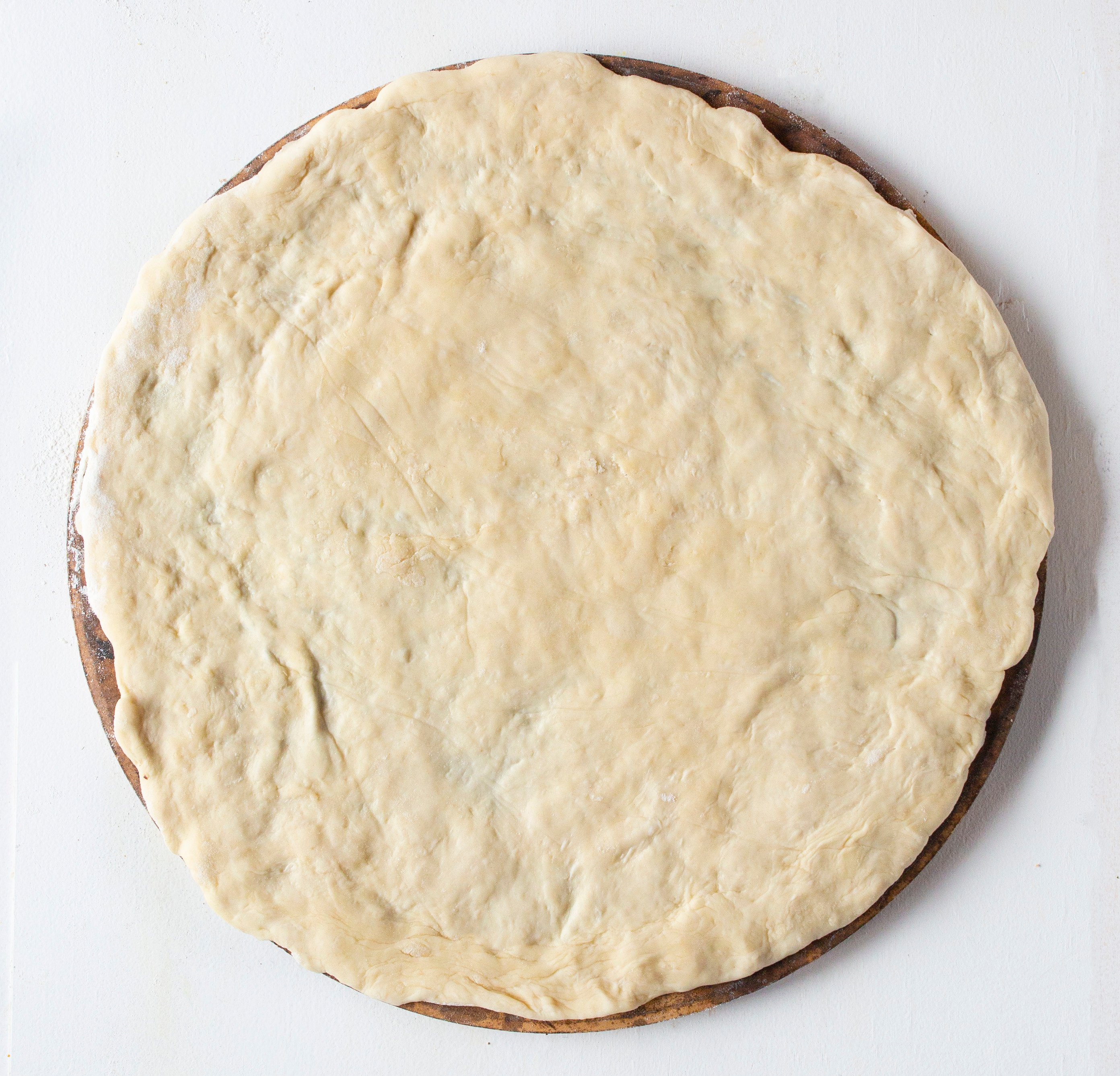 Ingredients & Substitutions
With just five simple ingredients that you probably already have at home, you can get this pizza crust dough made in no time!
Water: For the yeast to activate, be sure the water is lukewarm, or between 105°F and 115°F. If the water is too warm, it will kill the yeast; if too cold, it will not activate it.
Yeast: I used active dry yeast, which needs a few minutes to bloom, or a few minutes for proofing.
Honey: Honey is added to the dough to create a more golden pizza crust when baked.
Flour: I used all-purpose flour in this recipe. We have not tested flour substitutions, so I cannot speak for the effectiveness of alternate varieties of flour.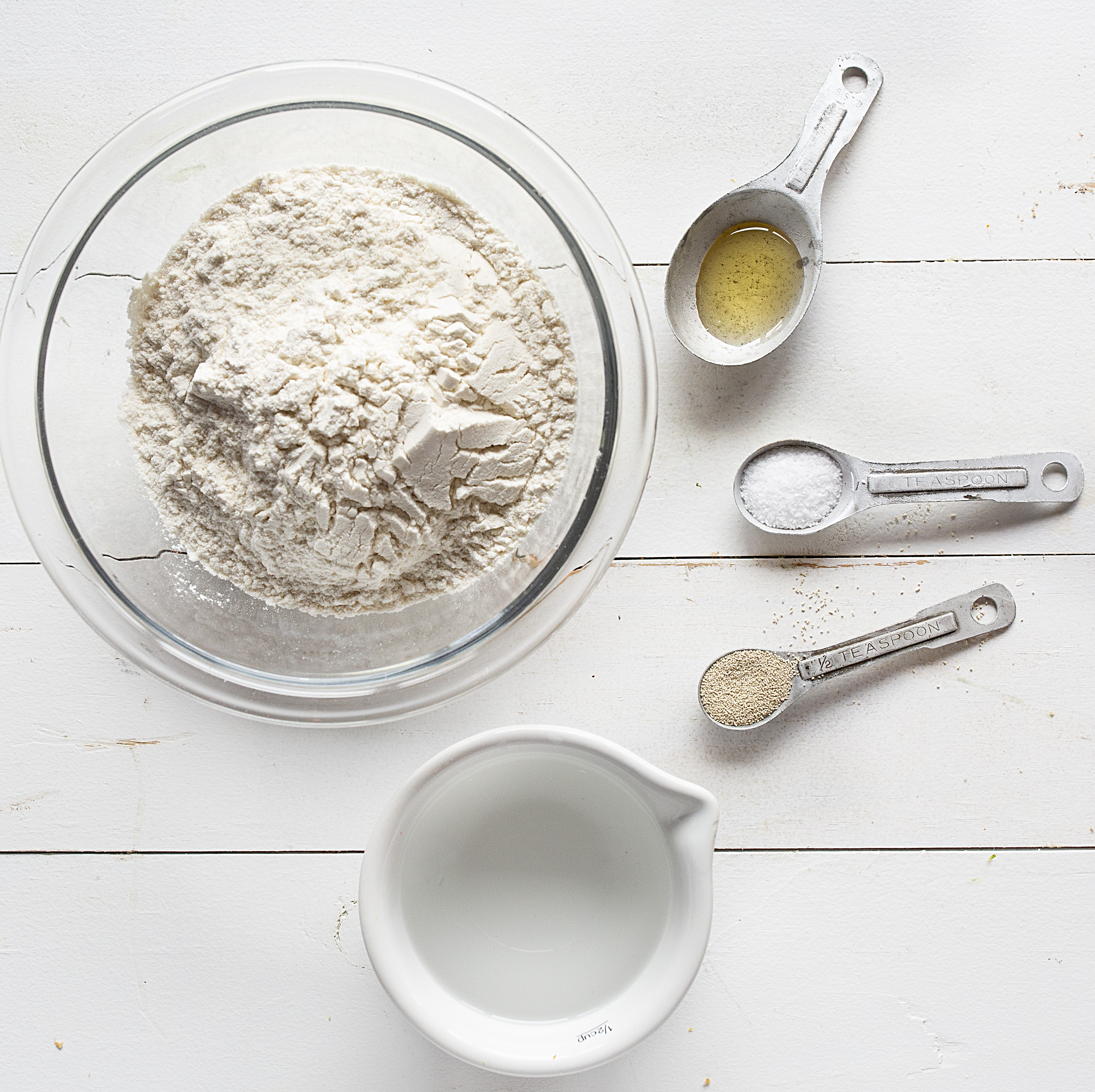 Tips for Getting a Crispy Crust
Getting a crispy pizza crust took a little trial and error. If you want that perfectly crispy crust, here are some things you can do before you add your toppings:
If you are using a pizza stone, add it to the oven when you are preheating so that the stone is hot and ready when you are ready to put the pizza in. When you are ready to transfer the pizza into the oven you can transfer the pizza right on the parchment to the hot stone. Use a pizza peel if you have one or take the stone out of the oven and carefully transfer to the countertop.
Another method is to prebake the crust for 5 minutes. Remove the crust from the oven and carefully add the toppings and then cook according to the recipe directions.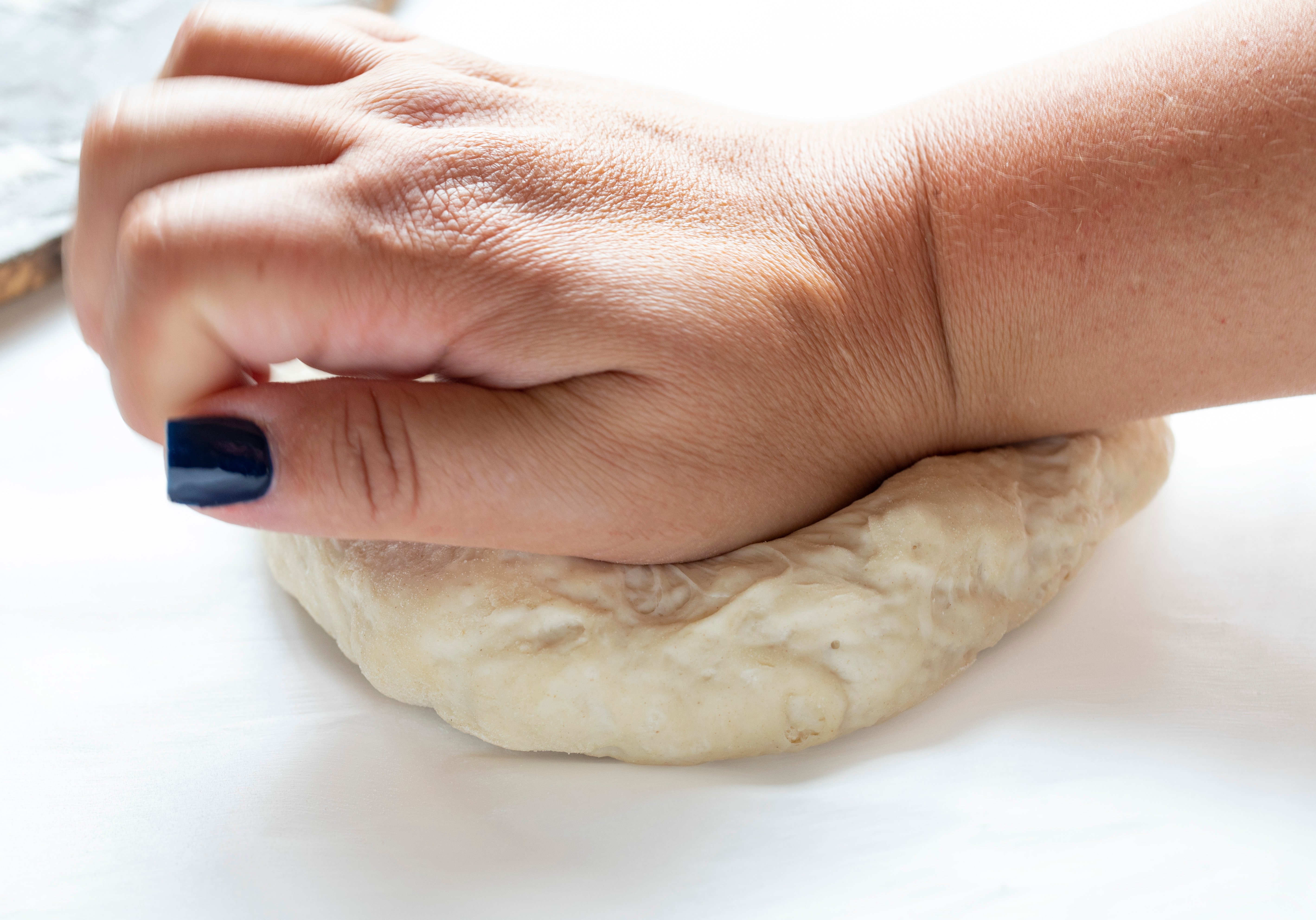 How to Store Pizza Crust Dough
There are a couple of ways you can store this pizza crust dough recipe, in the refrigerator or freezer.
To Refrigerate: After you have made the crust, wrap it in plastic wrap. Store it in the refrigerator for up to 3 days. Let it come to room temperature before rolling it out.
To Freeze: For longer storage, freeze the crust. To freeze it, store it in a freezer-safe bag, squeezing out as much air as possible. Label and date the packaging; it will last in the freezer for up to 3 months! When ready to use, let it thaw in the refrigerator overnight. And, again, let it come to room temperature when ready to roll it out.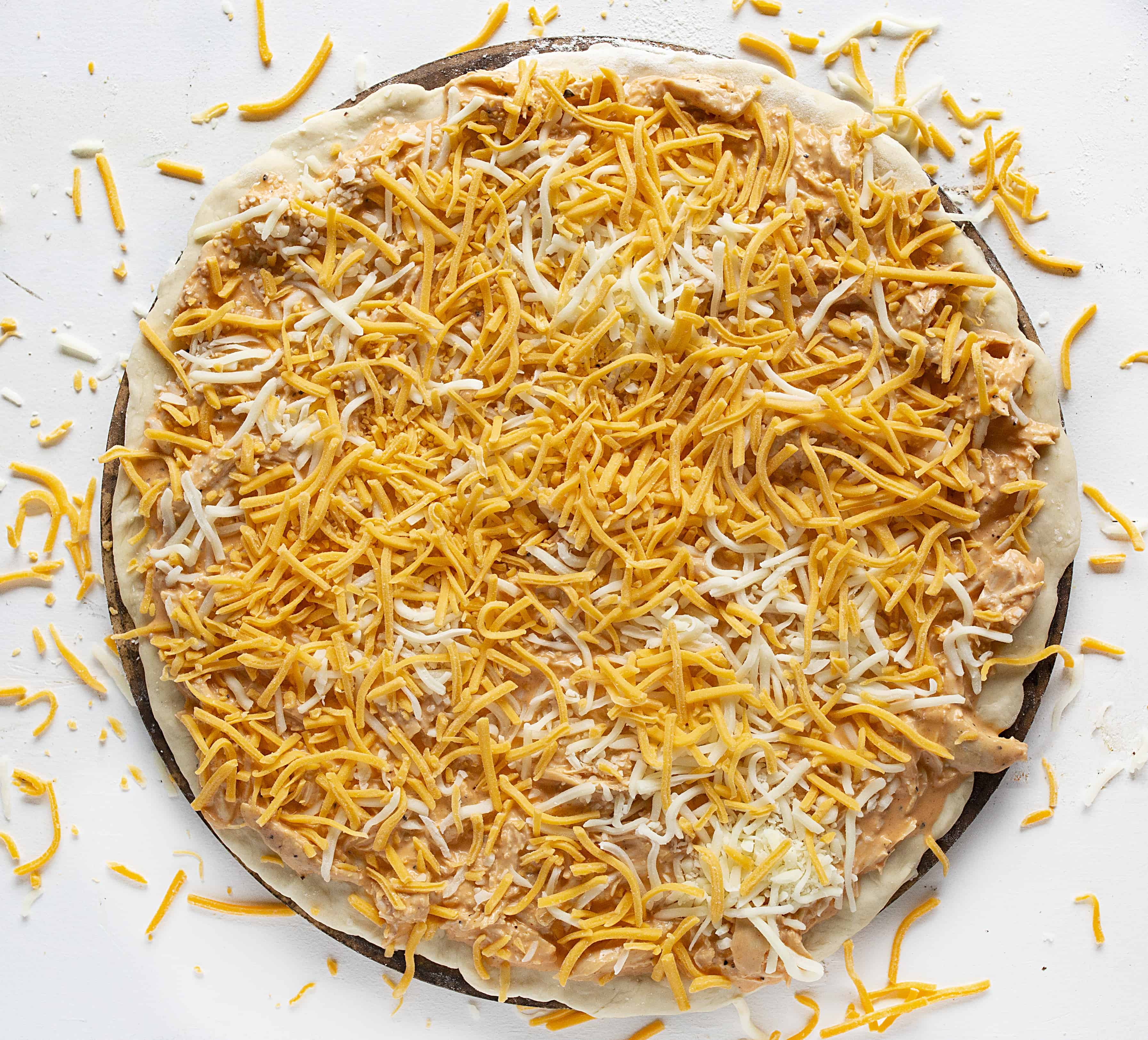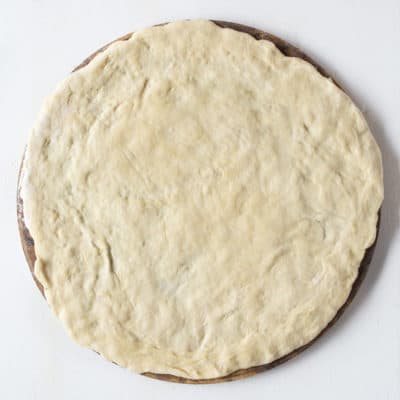 Pizza Dough Recipe
This Pizza Dough Recipe is a simple pizza crust dough recipe made with just a few ingredients, allowing you to enjoy restaurant-quality pizza at home!
Ingredients
½ 

cup 

lukewarm water,

105°-115°F

½

teaspoon 

active dry yeast

½ 

teaspoon 

honey

1 ½ 

cups 

(187.5 g) all-purpose flour

½ 

teaspoon 

kosher salt
Instructions
In a large bowl, mix together the water, yeast, and honey. Let that sit for 10 minutes.

Add the flour and salt into the yeast mixture and stir to combine. Start with a spoon and move to your hands once the dough starts to form. You may need to add more water if the dough is too dry, or more flour if the dough is too sticky. Stick to a teaspoon at a time, as needed.

Lay out a piece of parchment, add a light layer of flour, and top with the dough. Knead the dough a few times with your hands. Let it sit for 5 minutes.

Roll or stretch the dough out as thin as possible, but make sure it is at least 10 inches wide.

Transfer the parchment and the stretched dough onto a pizza stone or other pizza baking pan.

Bake dough for 5 minutes and then remove from oven.

Add your toppings and bake for 10-15 minutes, but keep an eye on it since baking times can differ.

The pizza is done when the crust is crispy and the cheese is golden.

Let the pizza cool for a few minutes before slicing.
Notes
*for a crispier crust, preheat the pizza stone
Did you make this recipe?
Thank you for making my recipe! You took pictures, right? Well go ahead and post them on Instagram! Be sure to mention me @iambaker and use the hashtag #YouAreBaker.