These are Pumpkin Chocolate cupcakes with Cinnamon Buttercream and Pumpkin Caramels on top!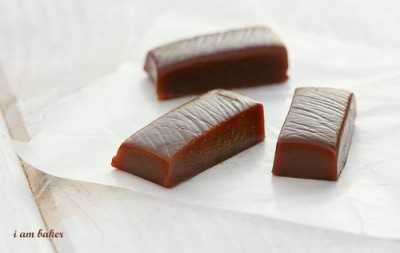 Having never have made caramels before, the process seemed daunting.
But I got this new book, Sweet Confections by Nina Wanat and knew I wanted to try.  Her directions are easy to follow and the photography was done by the amazing Todd and Diane of White on Rice.
The pictures are enough to make you drop everything and run to the store for supplies.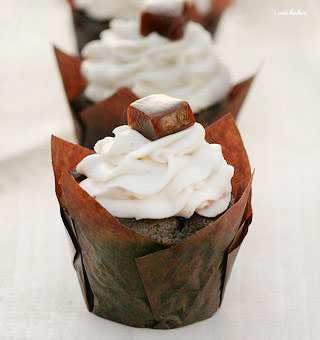 These tasted amazing.  Ah-mazing.
I remembered I had some of these fun fee-standing cupcake liners and I literally danced over to my supply closet to retrieve them.
Um, I like baking.  And cupcake liners.  And dancing in my kitchen.  And eating pumpkin caramels.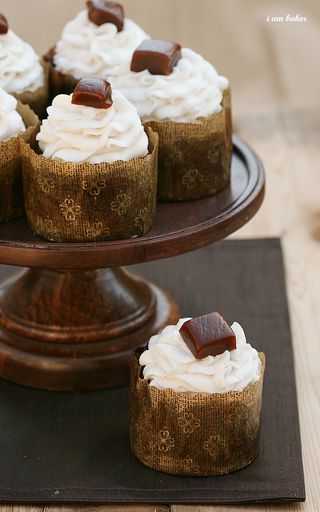 I used an open star tip (2D) to pipe out big clouds of cinnamon frosting.  Then I simply went back and added a caramel square to each cupcake.