I love puppy chow.  Muddy buddy's.  Chum.  Trash.  It has a different name for every area of the country it seems.  Here in Minnesota it is puppy chow.  And it is Delicious.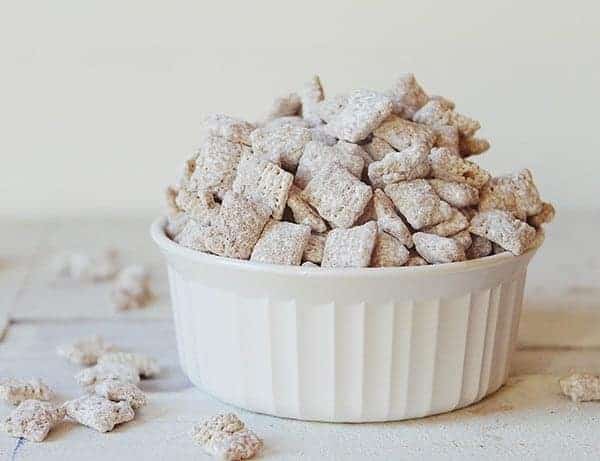 And easy.  Four ingredients.
Ten minutes.
And you are in white chocolate covered Chex Mix® heaven.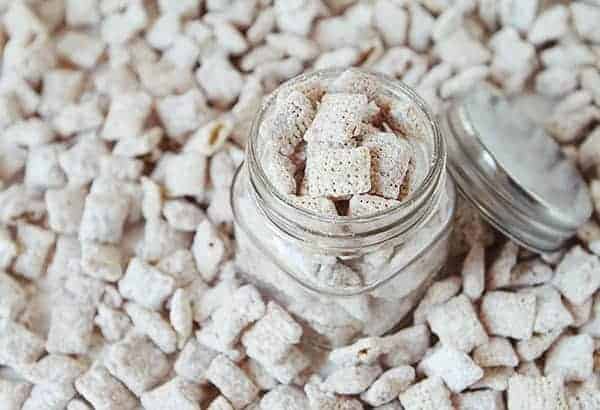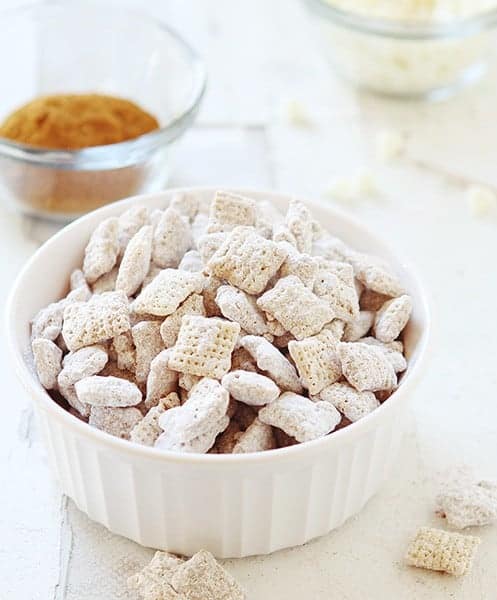 We were all addicted to it of course, and could not stop eating it and it was all gone in a very very short period of time that I am not able to disclose mainly because it's so embarrassing. #butworthit
Try it. You'll like it. Promise.