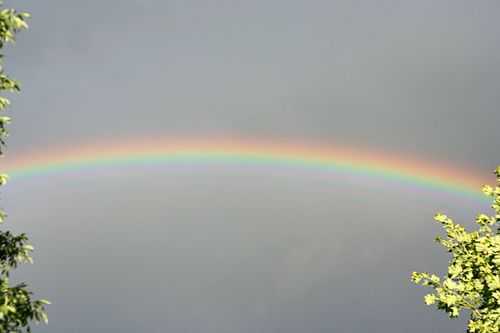 We recently had the most stunning rainbow.  It was actually a double rainbow, but I didn't get a picture of that.
I took a video of it!
But then my neighbor and I sat and talked about poop so I figured I better not share that.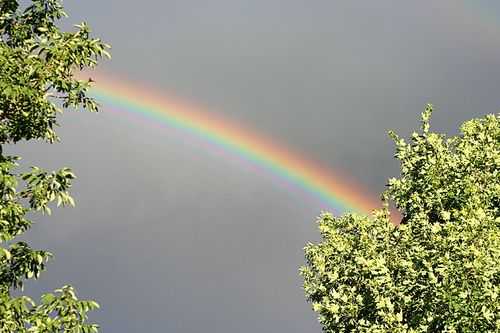 Its so hard to see, but under the purple (indigo?) layer are two more purple rays… I tried to boost the colors and show you, but they are so naturally intense and bright they almost disappear in editing.  
You can almost distinguish how brilliant the sunlight is on the green trees against the dark stormy sky.
Rainbows never cease to amaze me.  I love the meaning behind them, love the vivid beauty of the colors, love the fact that it is the calm after the storm.
Did you know there are 89,100,000 google results for "i love rainbows"?
Guess I am not alone. 😉