Raspberry Pretzel Salad is a refreshing dessert with a pretzel crust topped with a whipped cream cheese layer, raspberry jello, and fresh raspberries. It looks as lovely as it tastes with the perfect blend of sweet and salty! It's a variation of the classic Strawberry Pretzel Salad, which I have always enjoyed!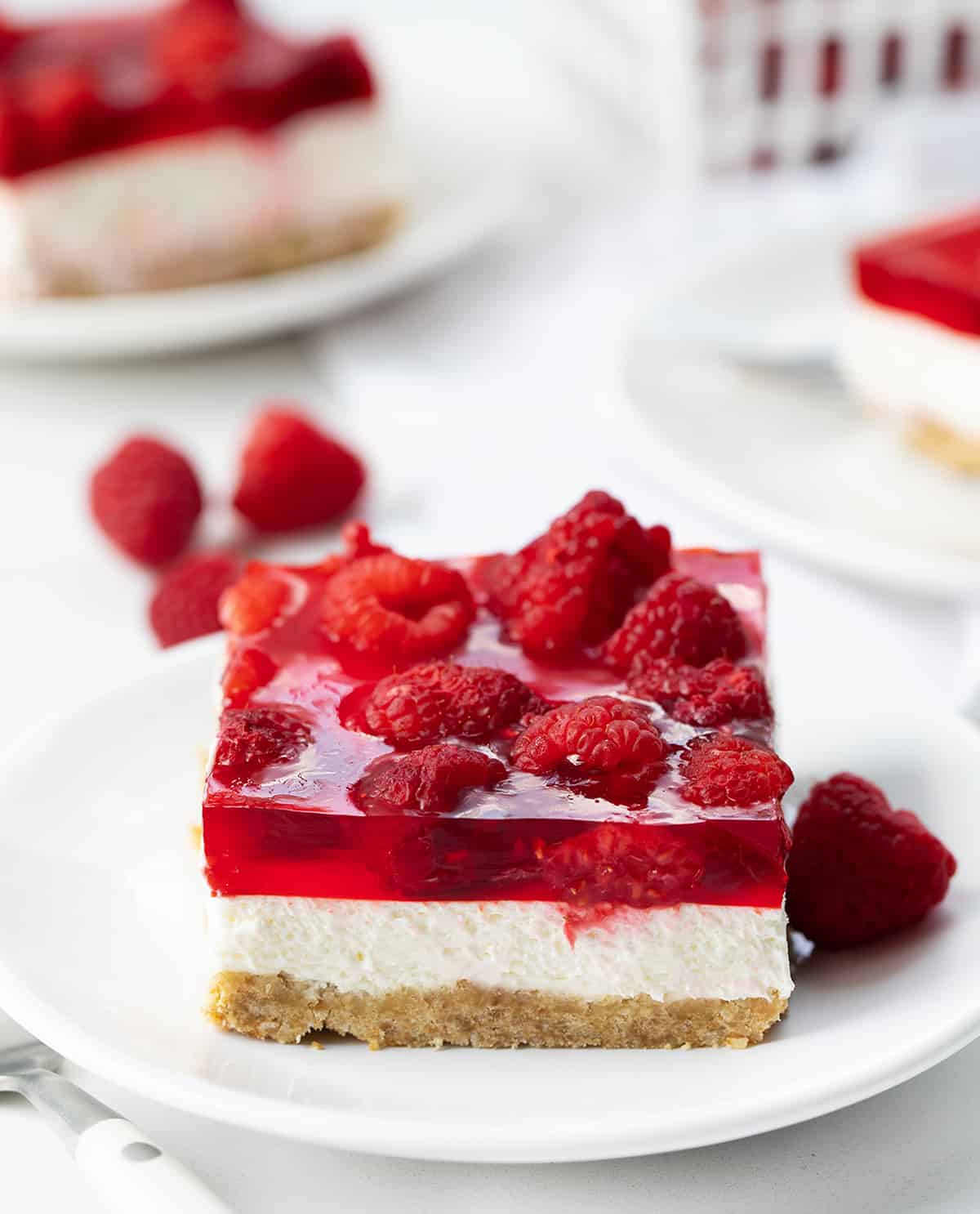 Ingredients & Substitutions
Crust: For the saltiness that you get in this dessert, a pretzel crust is the bottom layer. I recommend using a food processor to get the pretzels into a fine crumb. Be sure the crumbs are completely coated in melted butter. A graham cracker crust would also be delicious.
Whipped Cream Cheese Layer: This layer is my recipe for stabilized whipped cream which uses cream cheese as the stabilizing ingredient. It is the best choice for layered desserts like this one because it holds its shape without deflating. Store-bought Cool Whip would also work.
Jello: Mix the raspberry jello mix with boiling water, that's it! Then, stir the mixture until the crystals have dissolved. This will chill in the refrigerator while the cream cheese layer is also chilling.
Raspberries: Fresh raspberries are preferred for this salad (or dessert) for their superior taste, texture, and visual appeal. However, you could use frozen raspberries that have been thawed and drained of excess liquid. Be aware that the texture and flavor may differ if using frozen berries.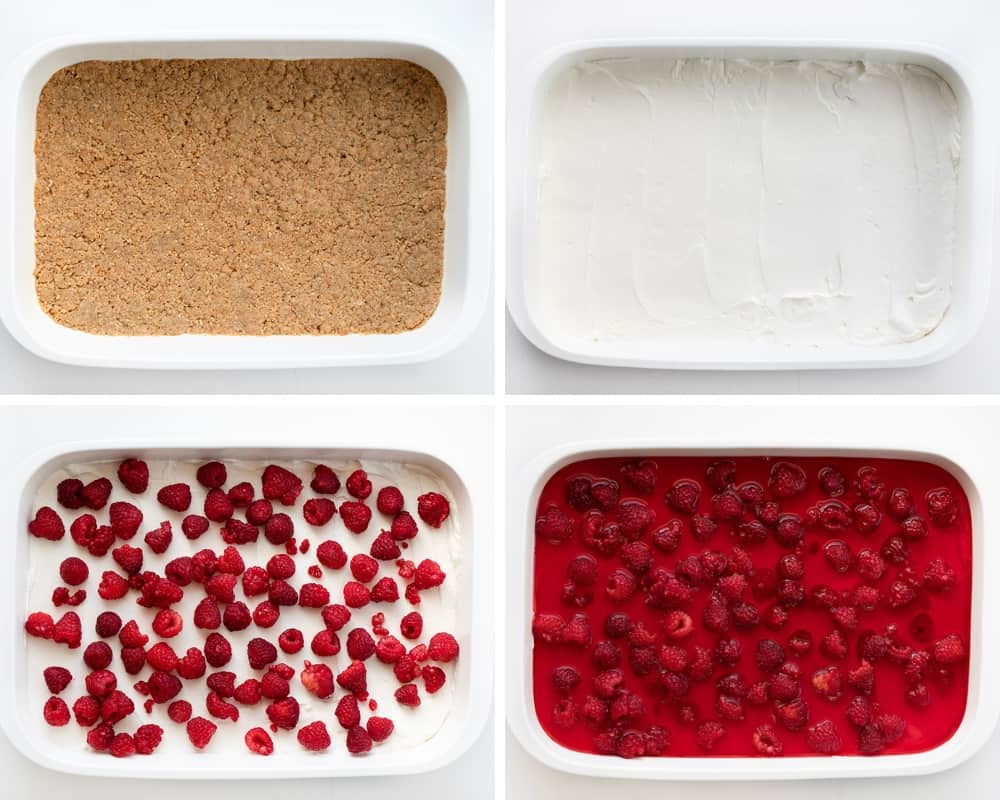 Can I Make Raspberry Pretzel Salad Ahead Of Time?
Since the raspberry pretzel salad requires a significant chilling time before serving, it is ideal for preparing in advance. Another time-saving tip is to make the stabilized whipped cream layer ahead of time. After preparing it, you can store it in the refrigerator in an airtight container for up to 2-3 days.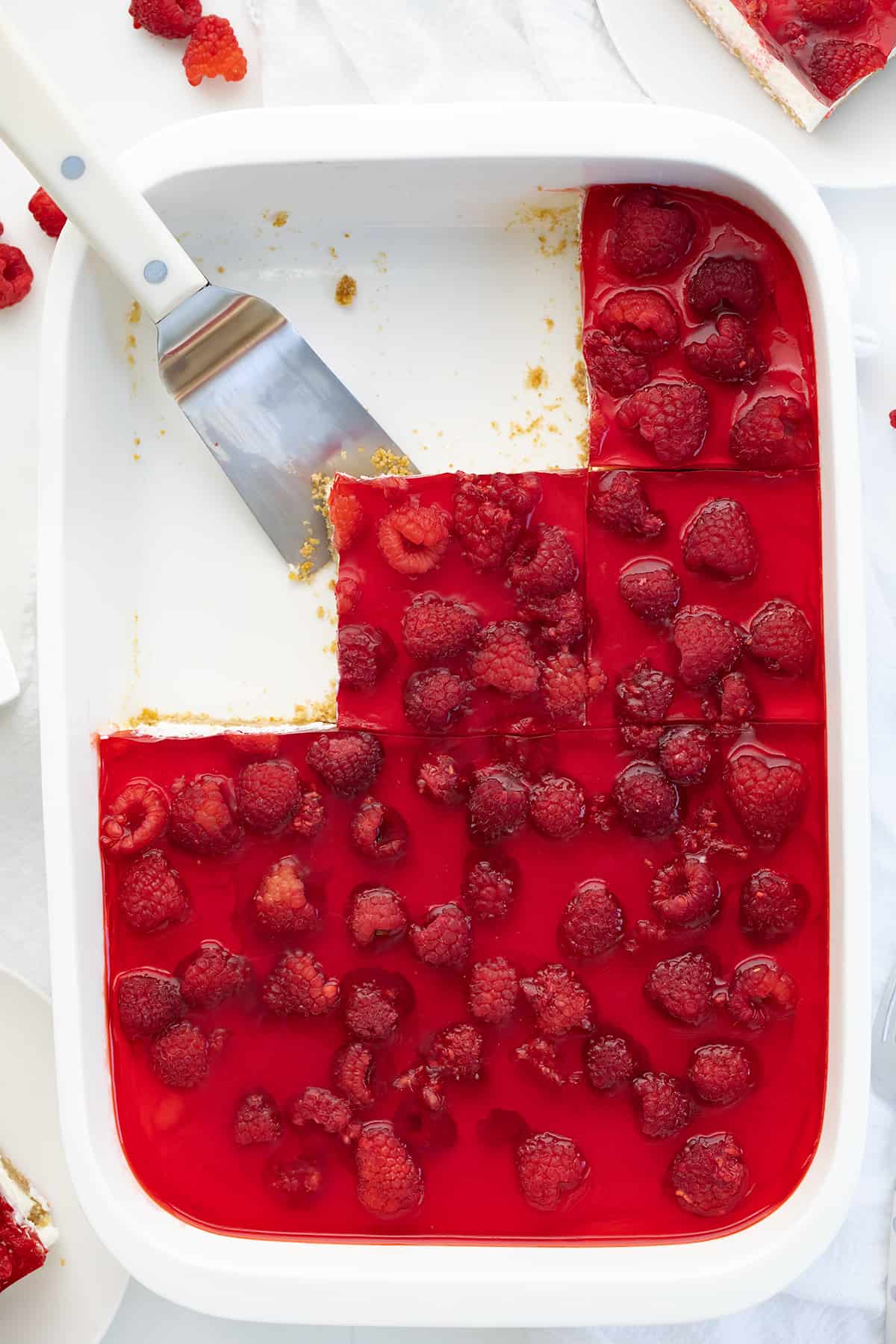 Can I Use A Different Kind Of Fruit?
Definitely! Besides the strawberry and raspberry pretzel salads, this layered dessert would also be delicious with other kinds of fruit. Try blueberries, blackberries, or peaches. Or, try it with mixed berries and your choice of jello mix.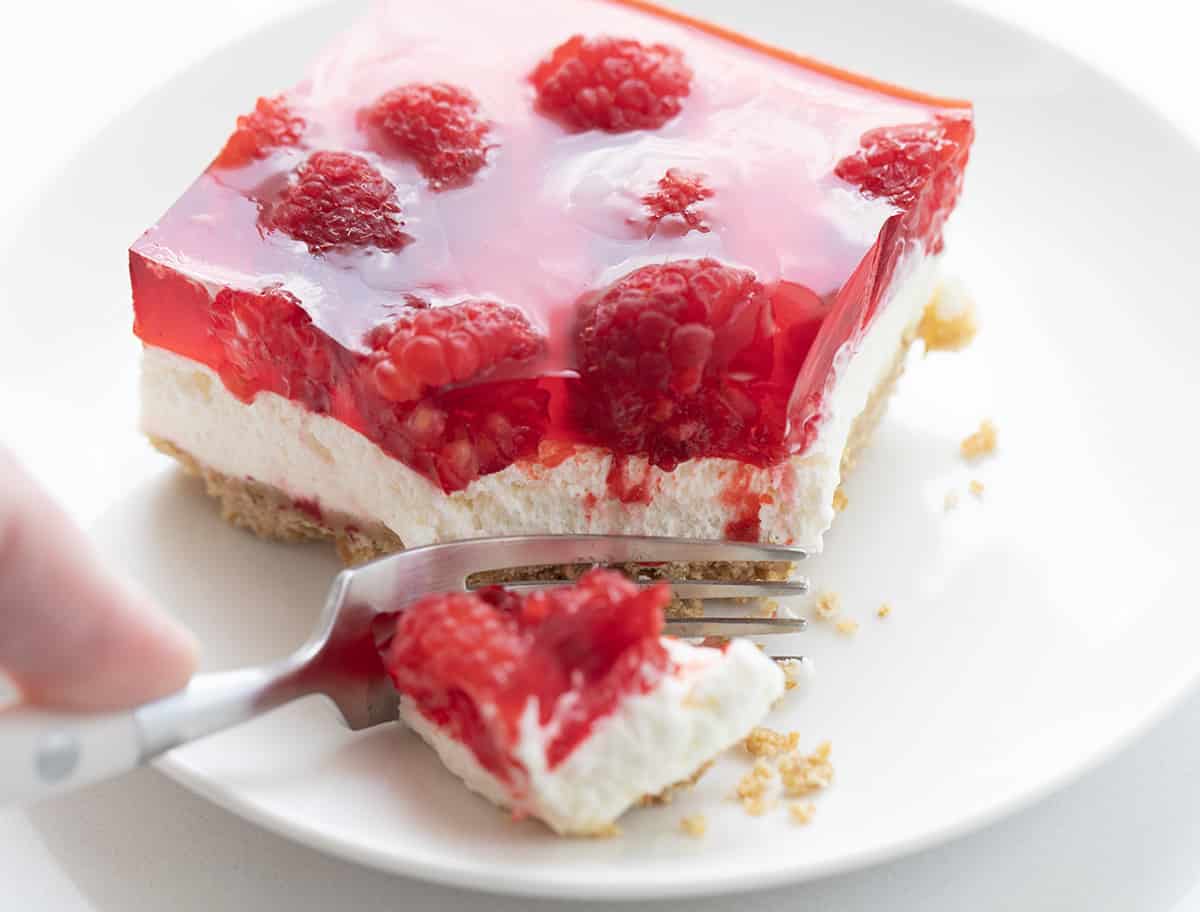 How To Store Raspberry Pretzel Salad
Raspberry Pretzel Salad should be stored, covered, in the refrigerator. It will last up to 2-3 days but is best enjoyed in a day or two. The longer it is stored, the more chance the pretzel crust will lose some of its crunchiness.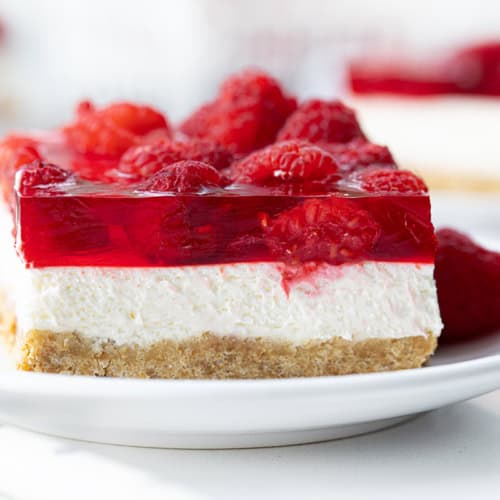 Raspberry Pretzel Salad
Raspberry Pretzel Salad is a refreshing dessert with a pretzel crust topped with a whipped cream cheese layer, jello, and fresh raspberries. It looks as lovely as it tastes with the perfect blend of sweet and salty!
Ingredients
Pretzel Crust
4

cups

salted pretzels

¾

cup

(1 ½ sticks / 170 g) unsalted butter,

melted

¼

cup

granulated sugar
Whipped Cream Cheese Layer
4

ounces

cream cheese,

room temperature

½

cup

(100 g) granulated sugar

2

cups

(476 g) heavy cream

½

teaspoon

vanilla extract

1

pinch

kosher salt
Jello Layer
1

package

(6 ounces) raspberry Jell-O mix

2

cups

boiling water

16

ounces

fresh or frozen raspberries
Instructions
Before you begin, place the bowl and whisk attachment from your stand mixer into the freezer to chill for about 15 minutes. Starting with a cold bowl will help the cream whip up faster and with more volume.

Preheat oven to 375°F and spray a 9×13 baking dish with cooking spray or line with parchment paper.
Pretzel Crust
Place the pretzels into a food processor. Run the food processor until the pretzels are crushed to a fine crumb.

To a medium bowl, add pretzel crumbs, butter, and sugar. Mix together until combined. Then, press firmly into the bottom of the prepared pan.

Bake for 10 minutes. Remove from the oven to cool completely.
Whipped Cream Cheese Layer
To the chilled bowl, add the cream cheese and sugar. Mix on medium-high speed until fully combined and no lumps remain.

With the mixer off, pour in the heavy cream. Resume mixing on medium speed until soft peaks have formed (peaks droop slightly). Stop the mixer.

Using a rubber spatula, scrape the bottom of the bowl to incorporate all of the cream cheese.

With the mixer back on medium speed, mix until stiff peaks have formed. (Stiff peaks refer to the whipped cream peaks that stand straight up and hold their shape firmly.)

Finally, add in the vanilla and a pinch of salt, being careful not to overmix.

Spread the whipped cream mixture over the cooled pretzel crust. Transfer to the refrigerator to chill for at least an hour.
Jello Layer
In a large mixing bowl combine raspberry jello and boiling water. Whisk until all of the jello crystals have completely dissolved.

Chill the jello mixture in the refrigerator while the cream cheese layer chills.
Assembly
When ready, pour the cooled jello mixture over the cream cheese layer.

Chill the salad in the refrigerator until completely set, about 4-6 hours.

Serve cold.
Did you make this recipe?
Thank you for making my recipe! You took pictures, right? Well go ahead and post them on Instagram! Be sure to mention me @iambaker and use the hashtag #YouAreBaker.
What the Test Kitchen had to say about this recipe: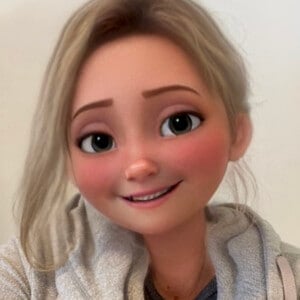 Autumn
After making this in a strawberry flavor, we HAD to try it in raspberry! This is one of those desserts you can bring to any gathering and it will get devoured.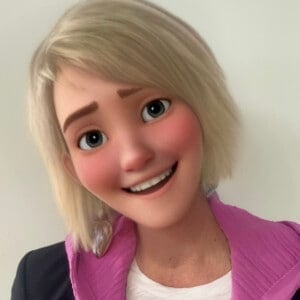 Elizabeth
This was almost too lovely to eat! But, I got past that really quickly as soon as I took a bite. What a refreshingly sweet and salty dessert. It screams summer, for sure. Next time, I want to try it with a graham cracker crust.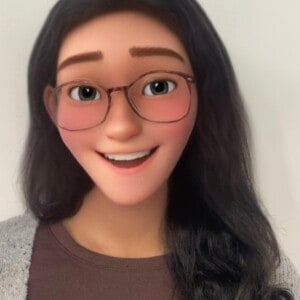 Bella
This is such a cute little dessert. The fresh raspberries really help make this shine. This raspberry pretzel salad is a combination between sweet, salty and creamy!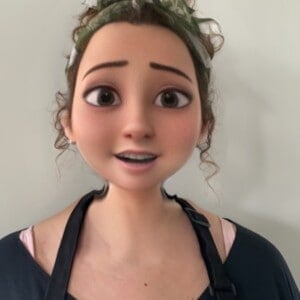 Rachael
I have only ever had strawberry pretzel salad before so raspberry was a delicious twist! I love anything with salty and sweet so this is a perfect dessert option to throw together for any summer gathering!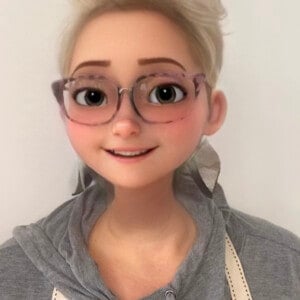 Selena
I love the salty, sweet, creamy combo in this "salad"! I love the fresh raspberries that are tart and sweet at the same time. Such a refreshing summer salad!