So I posted a picture on Instagram and asked people what they thought of Red Velvet Chocolate Milk.  Based on the picture I posted (darn my love of filters) , 99.99999% of them said NO.  No.  Not ever.  Just… no.
Based on that awesome response you would think that I would scrap the recipe huh?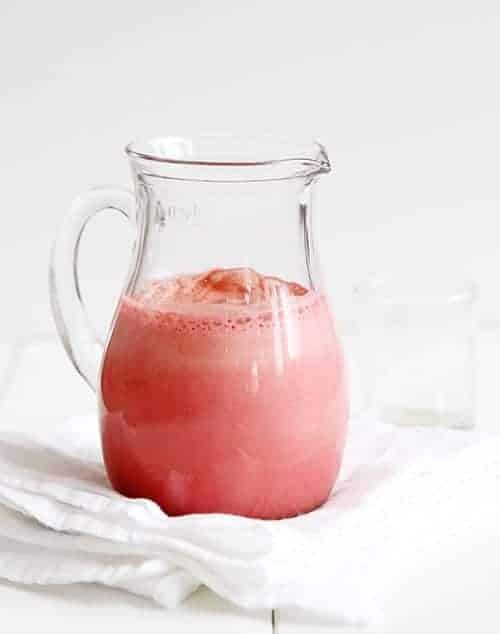 I just couldn't.  It was too fun and the kids were totally enthralled by it and it was a special occasion and I promise I will only make it once a year and never ever make anything with red food coloring in it ever again.
That last part is a lie.  #justsayin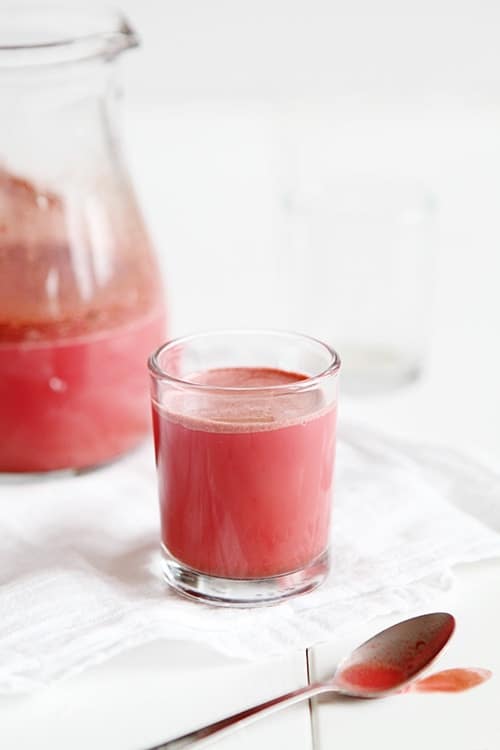 You can see that this is more pink than red, and I am ok with that in this case.  Since the red color is achieved primarily through the gel food coloring, I think it's ok to skimp.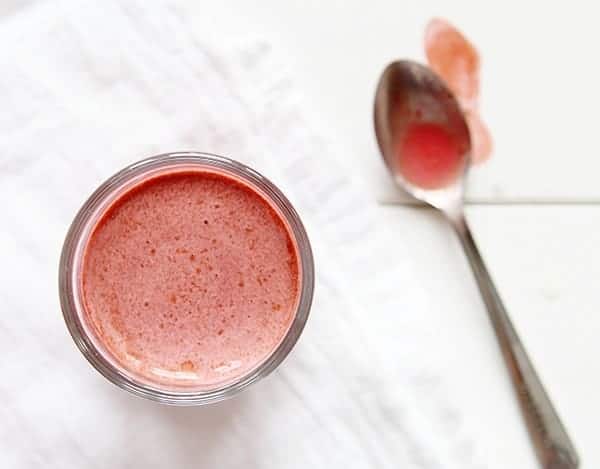 With the addition on the vinegar, I think this really does taste like red velvet.  And if you wanted to make it healthier you could use India Tree all natural food coloring.  Switching out the ingredients for all organic would be even better.
I liked this drink and really like the suggestion of making it into a milkshake.  Just need to head to the store and get some ice cream!
My BEST Homemade Chocolate Milk is always a good way to go if you like traditional yumminess. 🙂