I tend to use that term "shortcake' pretty liberally.
I looked it up and decided that I was gonna stretch the meaning as far as you would let me.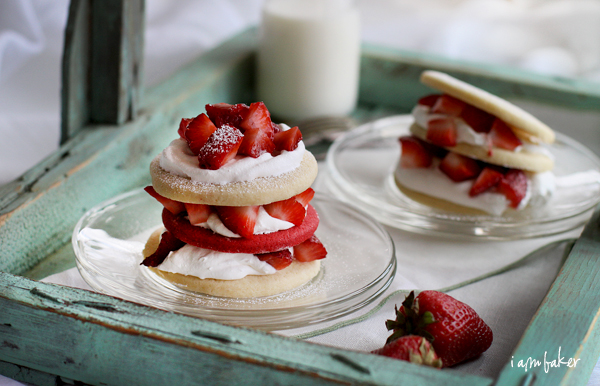 This sweet little treat was completely inspired by my Red Velvet Strawberry Shortcake.  Another of my "loosely adapted" shortcakes.
Only this time, I used sugar cookies.  Then I couldn't find an easy recipe for Red Velvet Sugar Cookies so I made one up.
And they were awesome.  (sharing that with you soon!)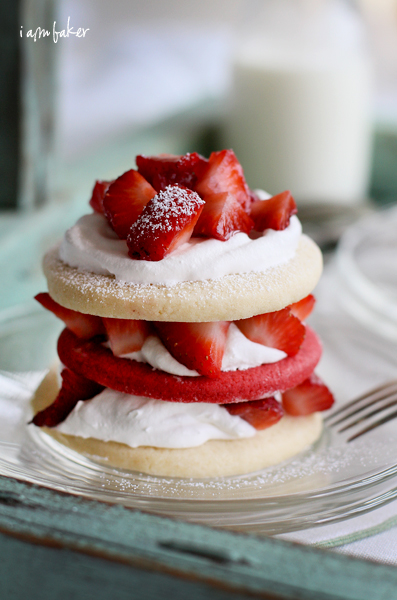 I used my favorite sugar cookie recipe.
Then grabbed some fresh strawberries and some whipped cream.  If you are a die hard strawberry lover you can even add some strawberry extract to your whipped cream!
Place a cookie on your plate.  Now a dollop of whipped cream.  Some strawberries.  And repeat.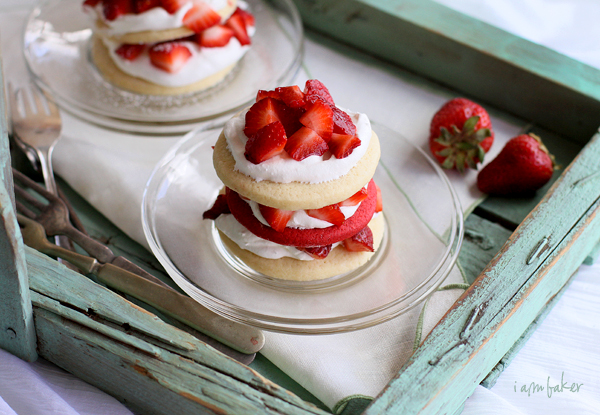 I cut up my strawberries pretty small as I found it easier to eat that way.  Its all about easy eating here folks.  I am on a mission to get the food in your mouth in the best way possible.
I also made a few without the red velvet cookie just to be sure they would still taste good.  This type of food quality testing is very important.
Rest assured, I will do the tough jobs for you.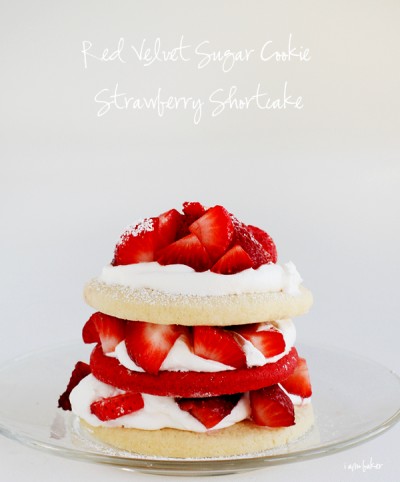 Red Velvet Sugar Cookies post coming soon.  I just couldn't wait to share this dessert with you.  I know its going on my list for possible Mothers Day treats!