So, this whole "cheesecake cake" thing is kinda taking over my blog. My Snickers Cheesecake Cake is now the most requested recipe I have. And I have a lot!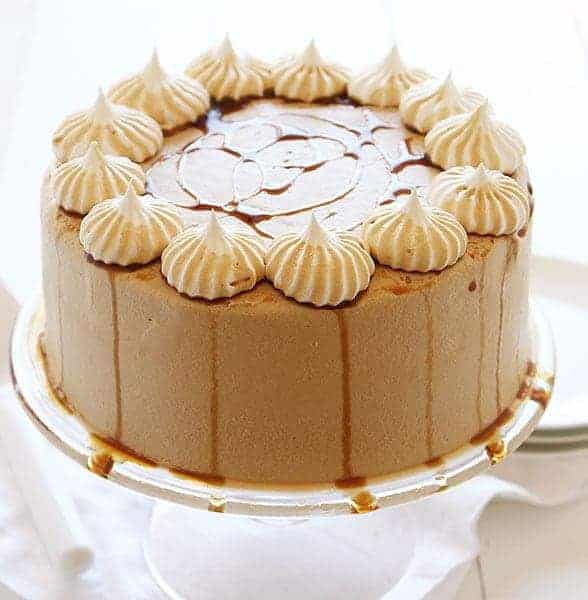 Let me talk to you a little bit about this one.
It is a Root Beer Cheesecake.
Surrounded by two layers of Cream Cake.
Covered in Root Beer Buttercream.
Topped with Whipped Cream and then drizzled with Root Beer Glaze reduction.
Are you still with me?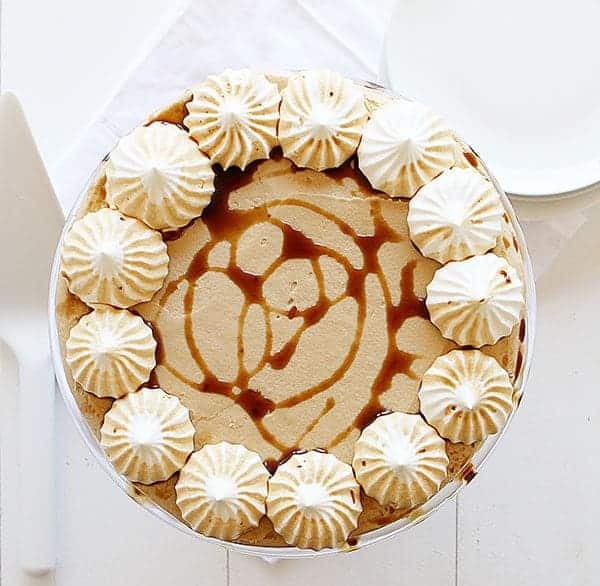 I made it over the course of two days. Mostly because I made the Root Beer Cheesecake the first day and then fought with myself on wether or not I should continue. Because, I mean, Root Beer Cheesecake.
It's just a thing of beauty.
If you want to make just the cheesecake and then serve it with soft whip ice cream I would not hold that against you. In fact, I would ask you to invite me over.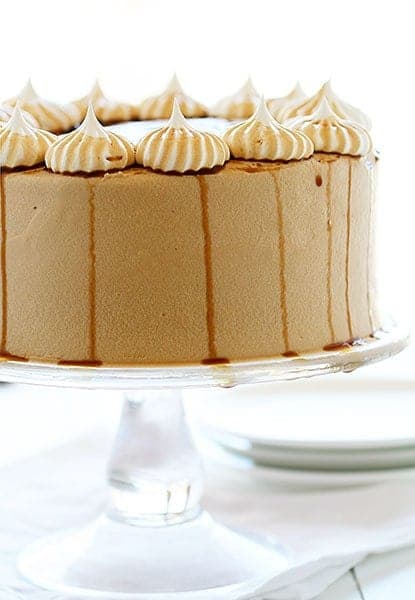 Recipes adapted from Cream Cake and Root Beer Cheesecake.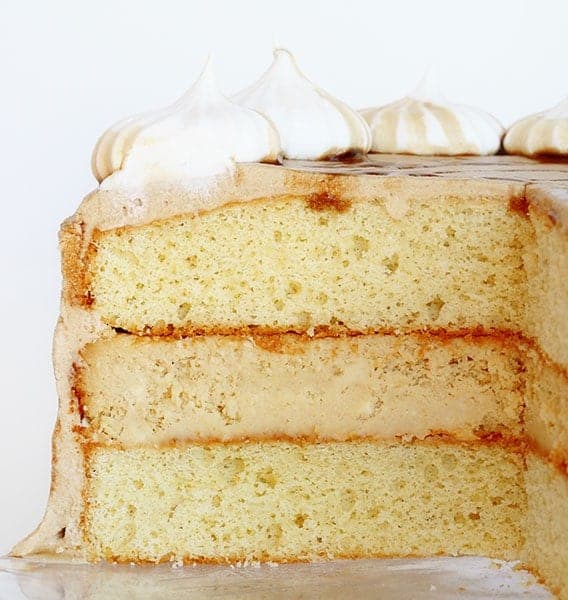 This was my freshly cut cake. PRE-root beer glaze drowning. I highly recommend saving every last drop of the glaze and then lovingly pouring it over each and every piece.
You can also make extra (just double the recipe and cooking time) and then brush the glaze on the cakes just out of the oven. They will soak up all the awesome root beer awesomeness!
We have Root Beer Concentrate at our local grocery store and I have heard that most carry. You can get it online too!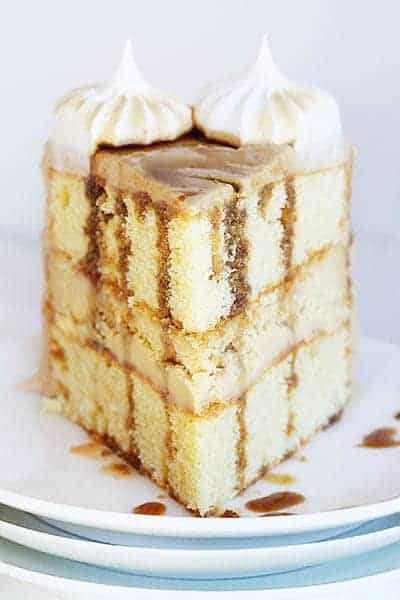 Here was the final presentation of cake. Soft Cream Cake surrounding an amazing Root Beer Cheesecake and covered in Root Beer Buttercream and that amazing Root Beer Glaze reduction.
If you happen to be adventurous, this cake would be a great Rose Cake! After you have assembled the cake then cover it with a couple dozen whipped cream roses. (Keep that layer of Root Beer Buttercream on there!) The extra whipped cream really ads to the overall deliciousness of this awesome cheesecake cake!