These sweet little Rose Cookies are so fun and easy to do, and I am so excited to finally be sharing the recipe with you!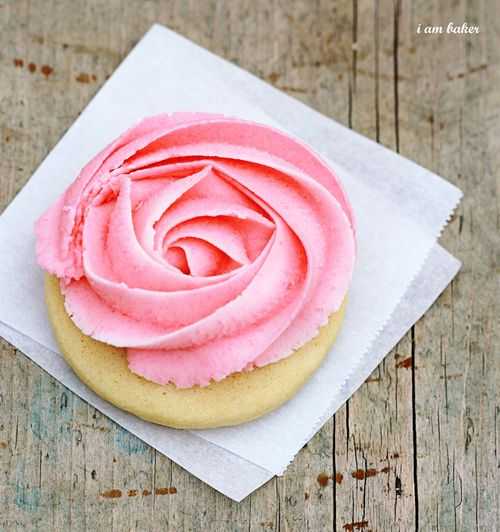 I used my favorite Sugar Cookie recipe but with some adjustments.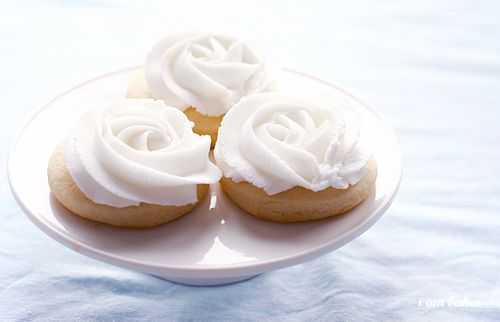 I added baking soda to help keep the cookie soft.  When both baking powder and baking soda are in a recipe, the baking powder does most of the leavening while the baking soda mostly adds tenderness.
Here is a link to the buttercream recipe I used to pipe on the cookies: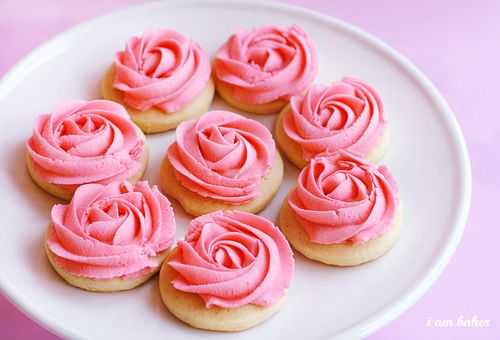 I also added a thin layer of my glaze icing to the cookie prior to adding the rose.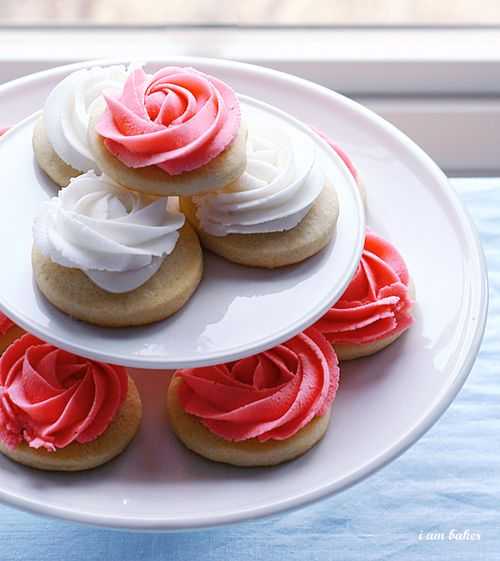 I wanted to do things that way for two reasons:
1. The combination of the frosting and cookies is so sweet I needed a little depth of flavor to the cookie.
2. I needed to keep the cookie moist because they need a good 24-48 hours to dry to stack-able stage.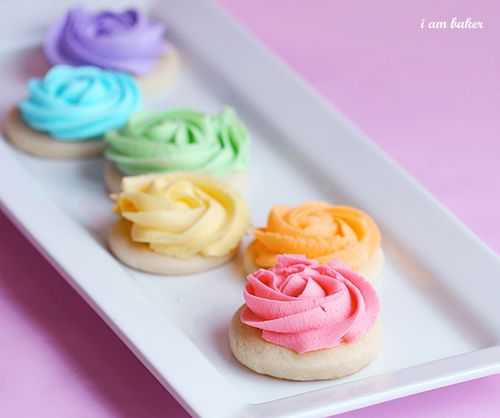 I found these cookies to be even more delicious on day three.
Day four was the best!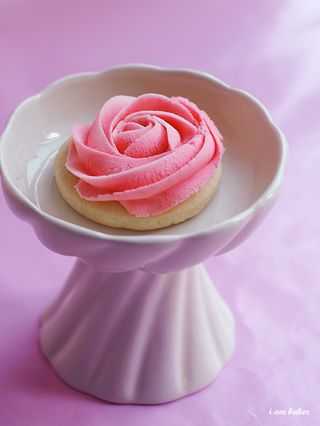 Just in case anyone asks, I used a 1M tip to make the frosting roses.
Just start in the center and make a swoop once around.
For even more detailed instructions check out this post.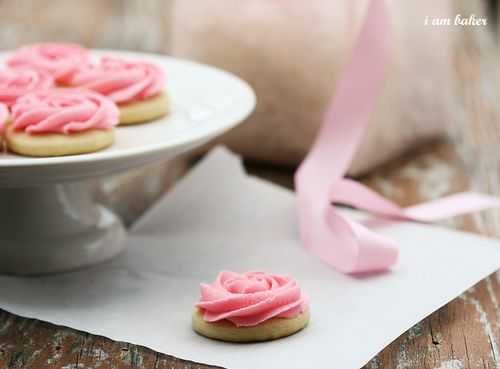 Then package them up and share them with someone you love!