Summer Sangria is a refreshing alcoholic beverage that will make it feel like summer all year round! This is an adult punch that can definitely pack a punch if you're not careful! It is a great drink for grilling with friends, a lazy afternoon, or for your end-of-the-summer Labor Day celebrations! For another delicious summertime drink, try my Vodka Lemonade.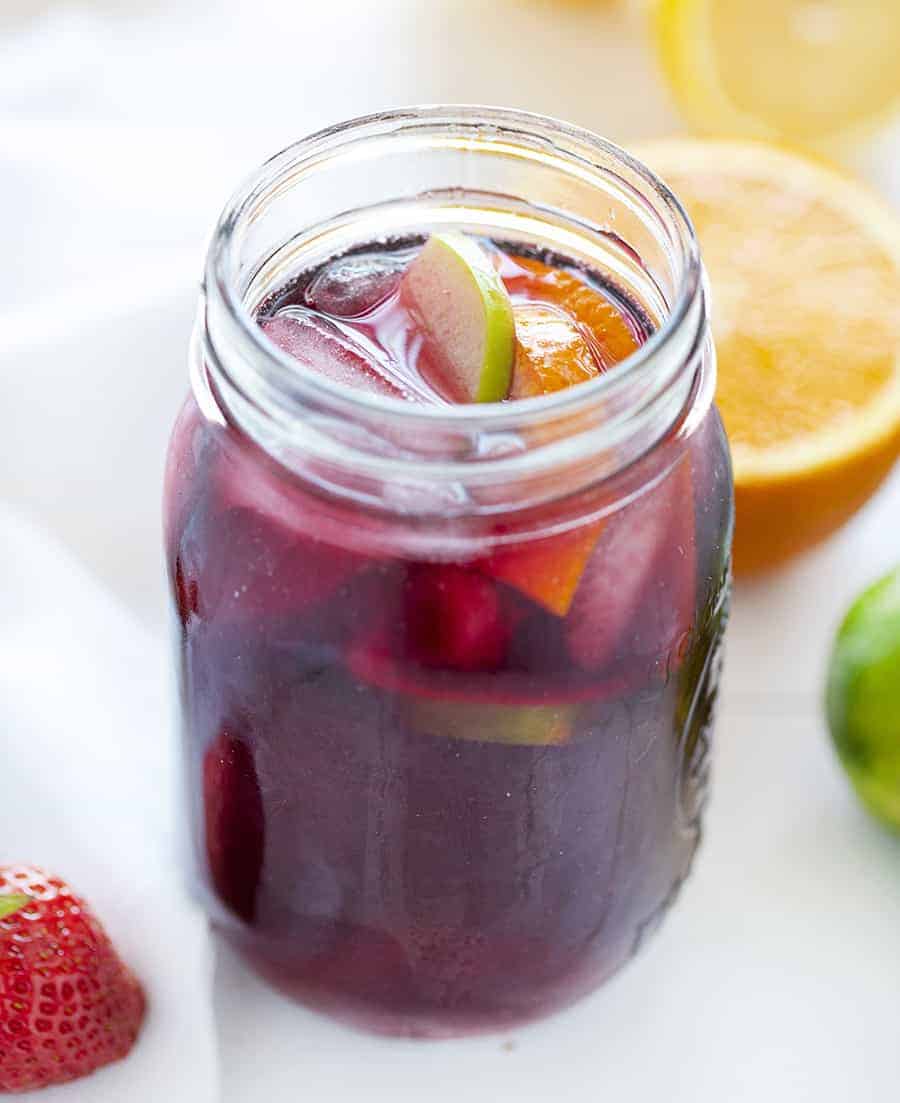 Summer Sangria
After a hot day in the sun (and yes, there are plenty of hot days here in Minnesota), this Summer Sangria is sure to be a refreshing drink to cool you down. Imagine sitting on your porch or in your favorite lounge chair, sipping a fresh glass of fruit, wine, and brandy, while listening to Blake Shelton's song, 'Sangria'. Okay, the song may be a little much, but you get the idea.
Sangria is a Spanish drink that has been around for quite some time, but became popular in the United States at the World's Fair, in New York, in 1964. Currently, it is so popular that you can find Sangria in cans at your local liquor store. But, why buy a can of Sangria, when you can make your own? My recipe is easy to make, and I will give you plenty of variations of the recipe that you can try.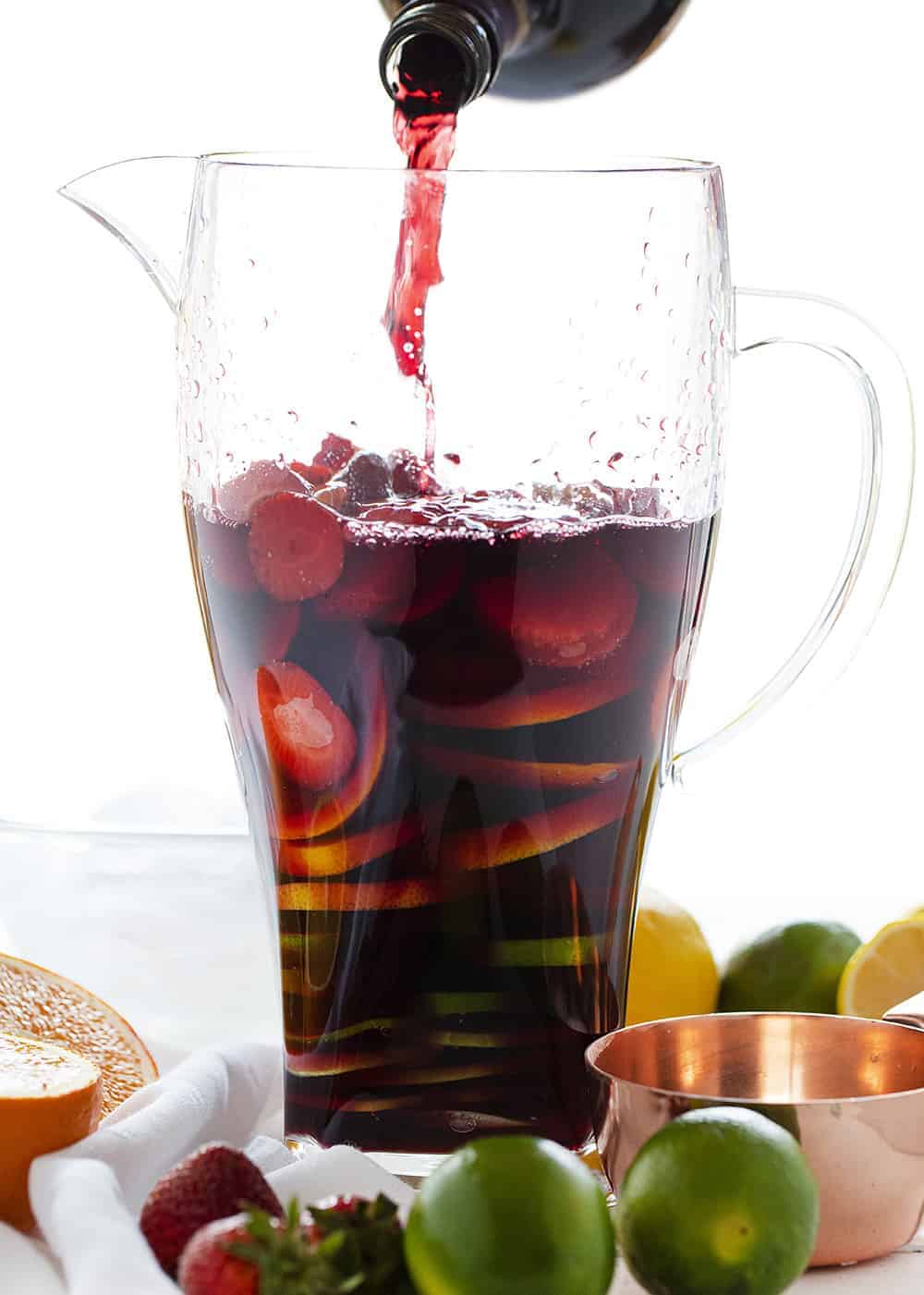 What Fruit Should I Add to my Summer Sangria?
Using a variety of fruits is a big part of making Sangria, and it's really up to you! I love the color combination of the fruits I chose to use. Try ripe grapefruit, peaches, mixed berries, strawberries, and even add a plum to the mix. Just make sure you have a balance of citrus fruit and non-citrus fruit for the balance, and display all the colors in a glass pitcher! It's a refreshing way to use up any leftover fruit from a fruit tray so it doesn't go to waste!
Can I use White Wine for my Summer Sangria?
White wine is an option for Sangria. Make sure you choose a white wine like a Reisling, Pinot Grigio, or Moscato. Stay away from any oaky wines, since that would not be the best blend with your fruit and sparkling water!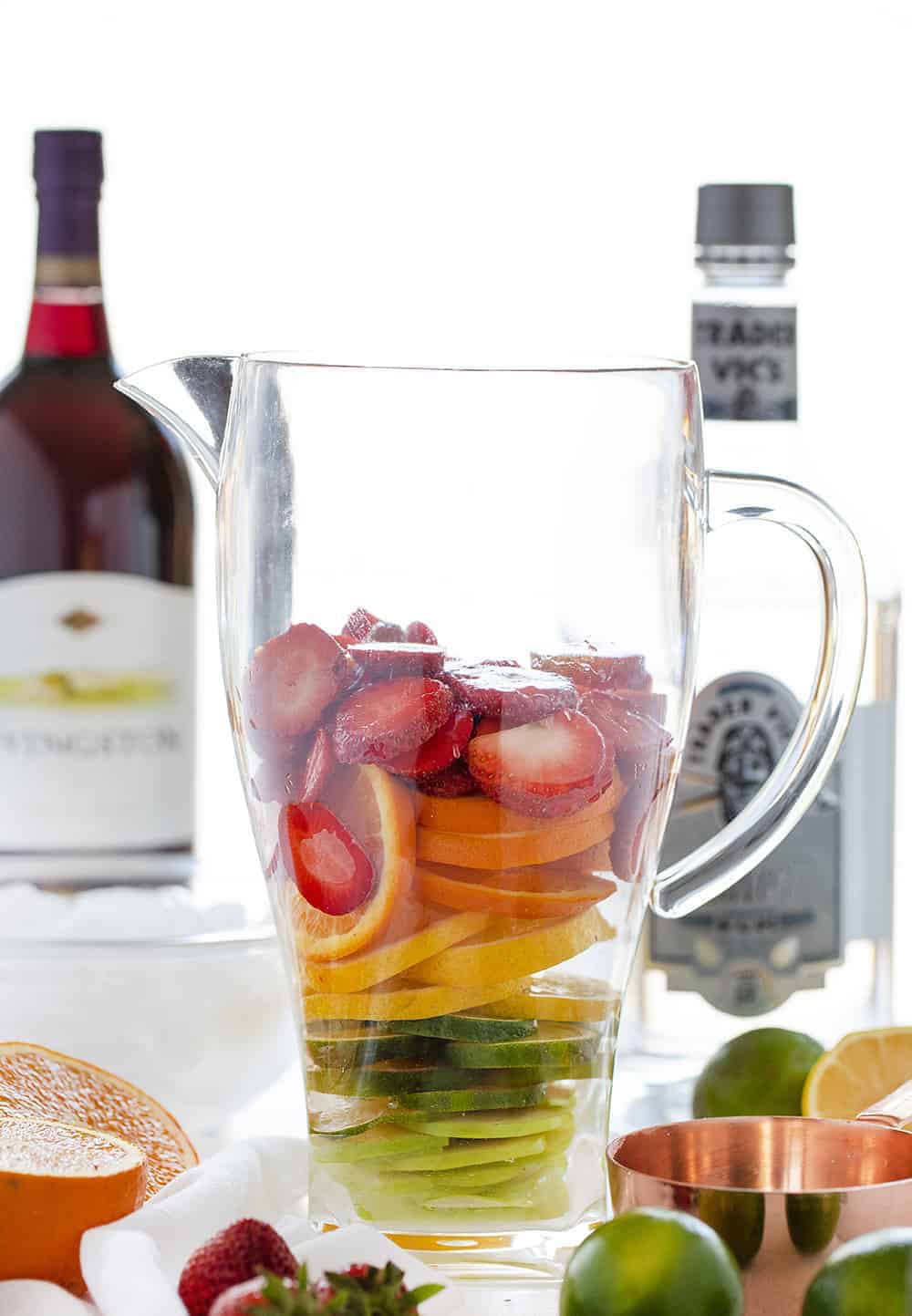 Making Summer Sangria
Summer Sangria needs to be chilled for a few hours, if not overnight, before serving, so make sure you prepare the drink ahead of time for the best flavor.
After you have tasted your chosen wine, just to make sure it's the right flavor, of course 😉, slice the fruit and place it in a large pitcher. Next, take another sip of wine and pour the rest of the wine, brandy, and sugar over the fruit. Add a little rum and orange liqueur if you choose. I used 1/4 cup sugar to sweeten my Summer Sangria, but the fruit will provide much of the sweetness, so go easy on the sugar if you don't want it to be too sweet.
Finally, let the fruit, wine, and sugar marinate in the refrigerator for a few hours to overnight. Then, serve it over ice with a splash of soda water. Salud!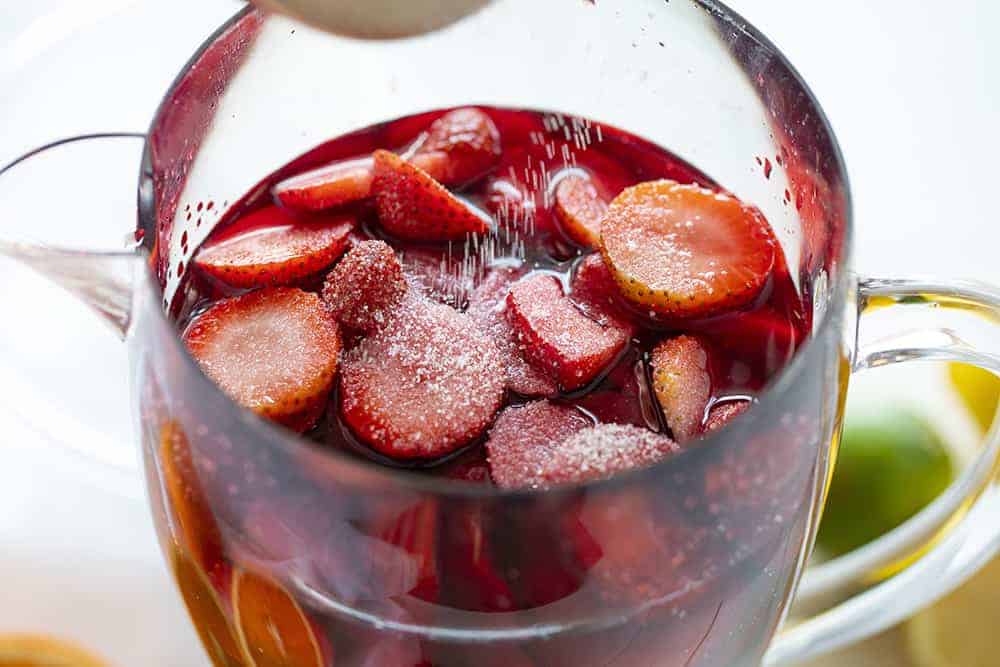 Can I Make a Non-Alcoholic Summer Sangria?
Definitely! To make your Sangria with no alcohol, simply substitute the wine with grape juice and a little bit of orange juice. You may be able to hold off on the sugar, since the alcohol has been left out, but don't forget to chill your drink and add some sparkling water immediately before serving.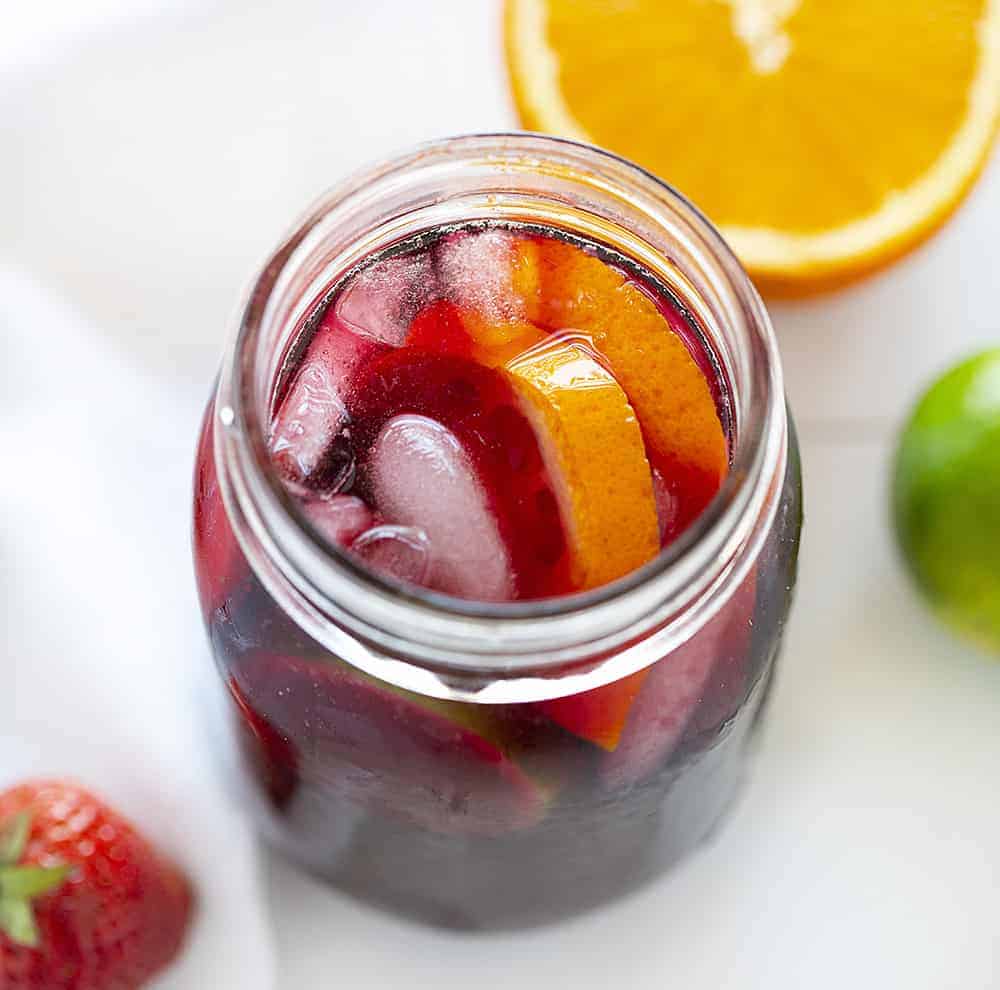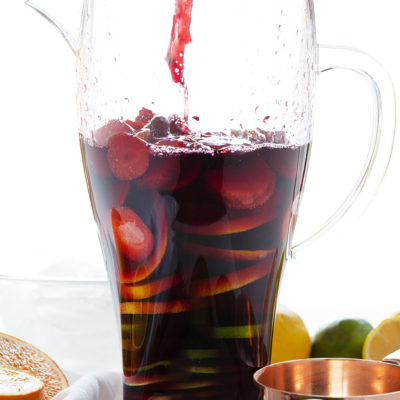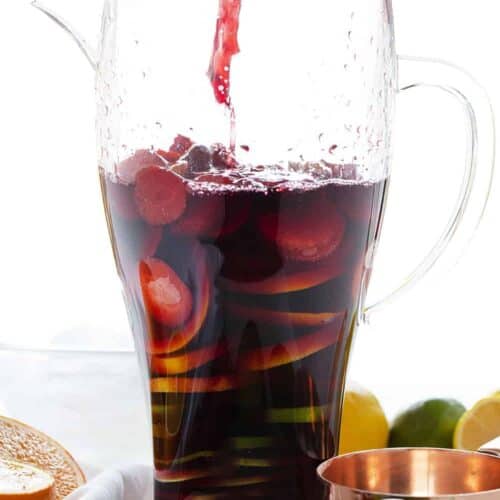 Summer Sangria
Ingredients
1

bottle

(750 ml) Burgundy Red Wine

1

cup

brandy,

rum or sweet orange liqueur

2

medium

oranges,

sliced

2

medium

limes,

sliced

2

medium

lemons,

sliced

1

medium

granny smith apple,

sliced

1

cup

strawberries,

sliced

¼

cup

granulated sugar

12

ounces

soda water

Ice,

for serving
Instructions
In a large pitcher, add sliced fruit.

Pour wine, brandy, and sugar over the top and stir to combine.

Chill the sangria in the refrigerator for 2-3 hours or overnight. Add soda water and ice and serve.
Did you make this recipe?
Thank you for making my recipe! You took pictures, right? Well go ahead and post them on Instagram! Be sure to mention me @iambaker and use the hashtag #YouAreBaker.