When I asked you guys what you thought I could make for the Fox Morning Show segment, over 680 of you voted, and almost 50% chose the Ultimate Dessert.
And all I have to say to that is… Thank You!! It was the perfect choice.
You are so smart.
So I figured I could try a couple different forms of presentation for the show.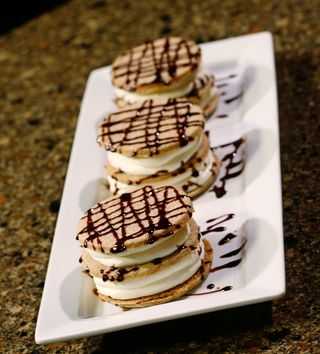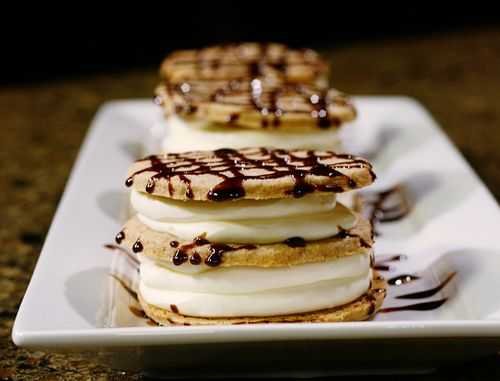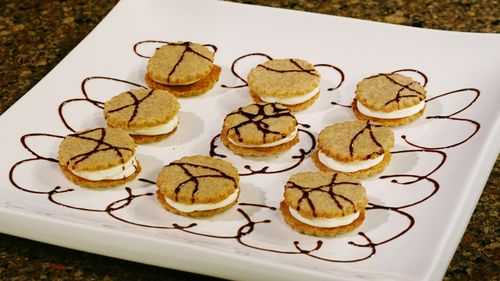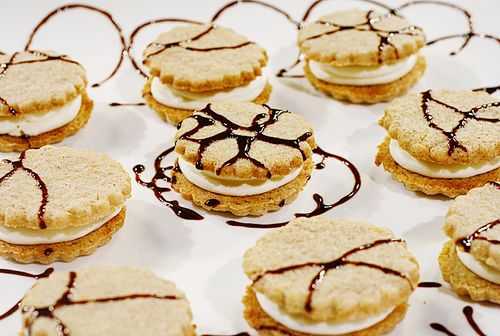 And somewhere along the way… I decided I needed to give the Ultimate Dessert a makeover. St. Patty's Day style.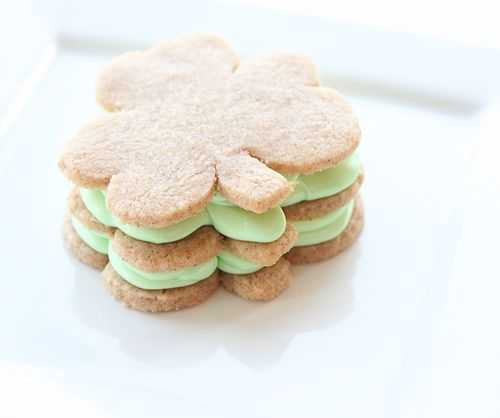 I made a shamrock cookie…and when I say made I am not kidding, as I do not own a shamrock cookie cutter and Walmart does not stock them yet.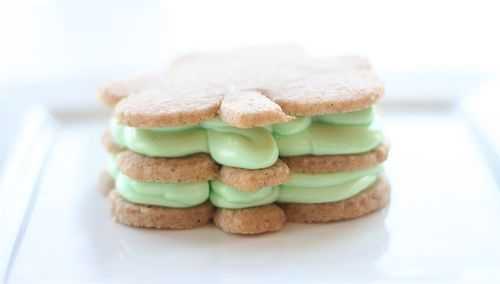 Then I made a mint vanilla frosting… it was so subtle yet refreshing.
I sometimes forget how much I enjoy mint.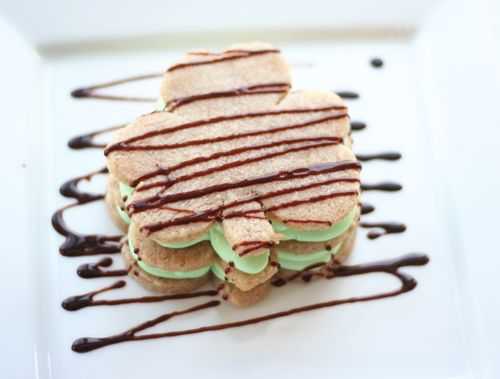 Now, I made these with Hershey's Chocolate Syrup… but purely for presentation purposes.
I MUCH prefer melted milk chocolate over the Ultimate Dessert, I just did not want to deal with melting chocolate and not having the right consistency for the segment.
The combination of thick and smooth milk chocolate, creamy mint vanilla frosting, and a slightly crispy cinnamon cookie is almost too much for your sweet taste buds to handle, but it is of extreme importance that you give them the opportunity.
Make it. Soon. I promise its easy and SO worth it. Full recipe here.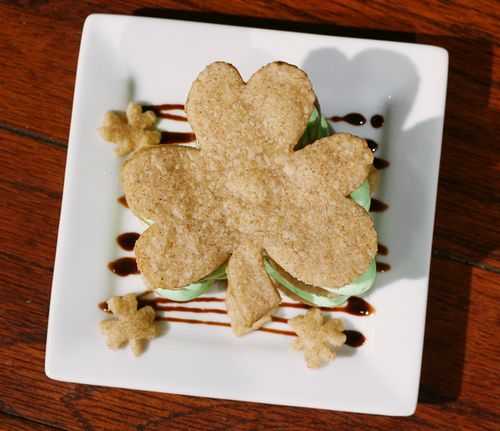 I also made tiny little shamrock cinnamon cookies for decoration… they were super yummy! Almost like sweet chips!
I had an amazing time getting to hang out at Fox 9 and meet the wonderful anchors.
Here is a link to the clip if you want to see it!
And be sure to let me know if you try the Ultimate Dessert… I would love to know how you make it yours!