Making shark fin cupcakes is easy and fun!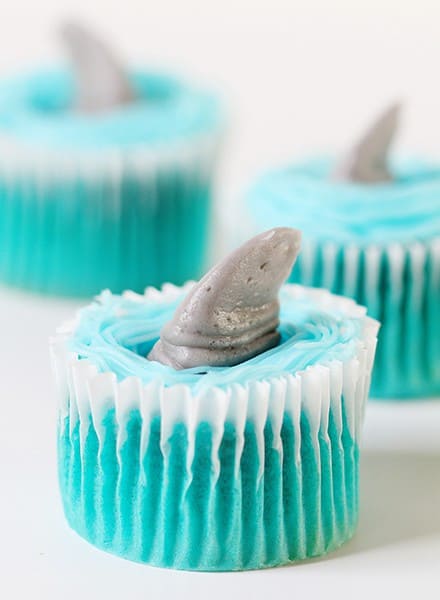 I made these this morning because this week is a special week. SHARK WEEK!
I can't help myself during Shark Week. Admittedly Sharks terrify me and the ocean scares me and the idea of being in open water is clearly a nightmare.
But I am fascinated with Shark week!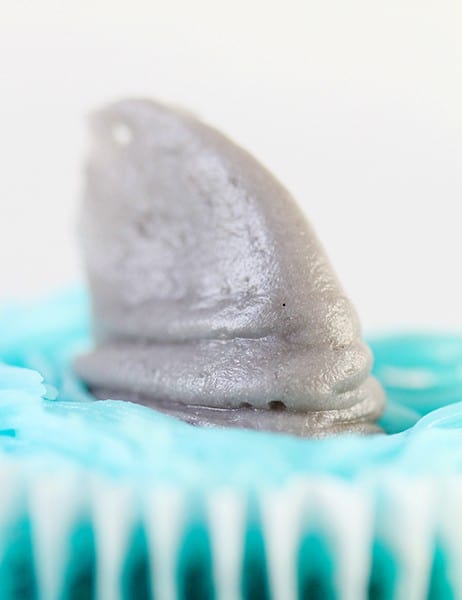 So I had the idea for these little cupcakes and thought I would share.
I used my white cake recipe and simply tinted it blue.
I used my crusting buttercream recipe (halved it) and tinted some grey and some blue.
Here is a little video:
Tips & Tricks:
For the fin I used a #126 tip which is basically a large #104 tip. Teardrop shape. You can see that I used my finger to go and "clean up" the fin a bit. I made multiple cupcakes and only did this to about 1/2. Some come out perfect, some benefit from a little "cleaning up".
For the water I used the #233 grass tip. A fun way to add more detail would be to have a few different blue colors in your pastry bag.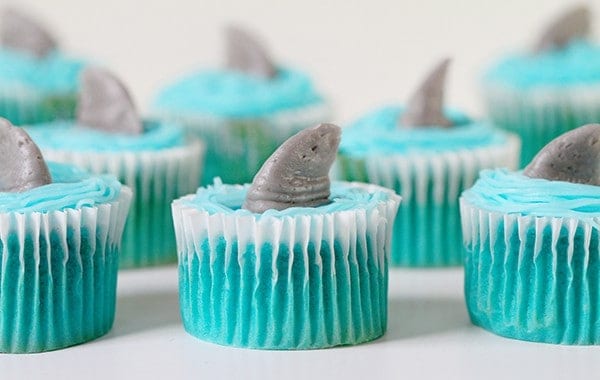 If you enjoy Shark Week like we do, or simply enjoy a new fun way to decorate cupcakes, this is a great option! It is ridiculously simple and just plain joyful.