When you love snickers and you love cheesecake it's only natural to make a SNICKERS CHEESECAKE! And I am so glad it did.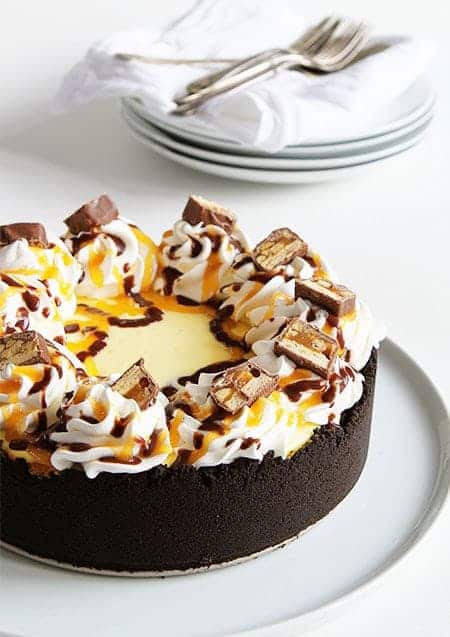 Talk about the perfectest idea EVER.

MY LATEST VIDEOS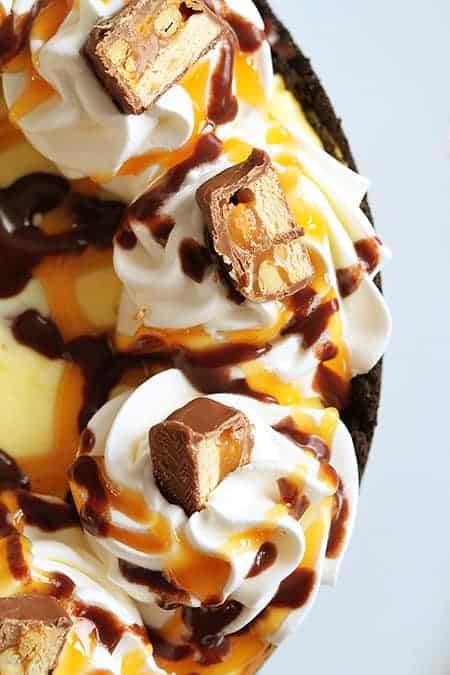 As you can imagine, I was instantly drawn to the decadent flavors.  Snickers is my second favorite candy bar of all time, so you can imagine how excited I got when I saw it was paired with Oreo crust and cheesecake.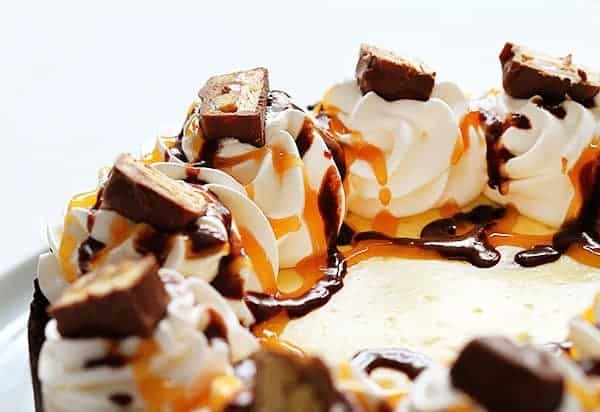 Then topped with whipped cream, caramel sauce, hot fudge and MORE snickers?  I was in HEAVEN.
Truth be told, I made two of these in 48 hours.  And I don't regret it for one single second.
The whole fabulous experience begins when you get to cut up 16 snack size snickers bars.  It just so happens that there were 19 bars in the bag, which was the perfect amount for the filling of the cheesecake and then to garnish the top.
This was NOT the perfect amount if you have zero self-control and just HAD to snack on one or seven of those sweet little bites as you were slaving away over the cutting board.
Just buy two bags.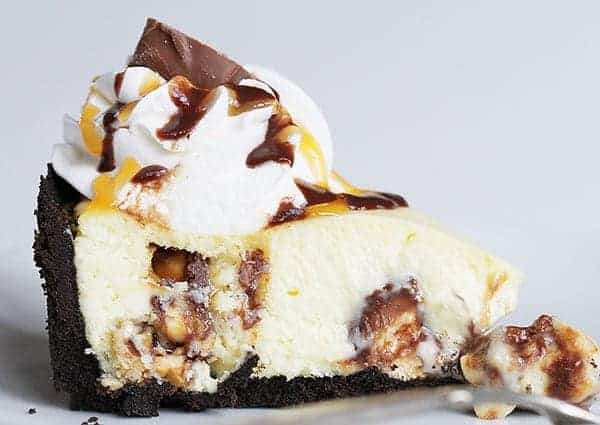 I cheated and bought Oreo's ready made pie crusts.  I simply cannot be trusted with a bag of Oreo's in my house and this is by far the easiest option.
You can top your cheesecake with anything you would like; I simply added whipped cream and snickers bits.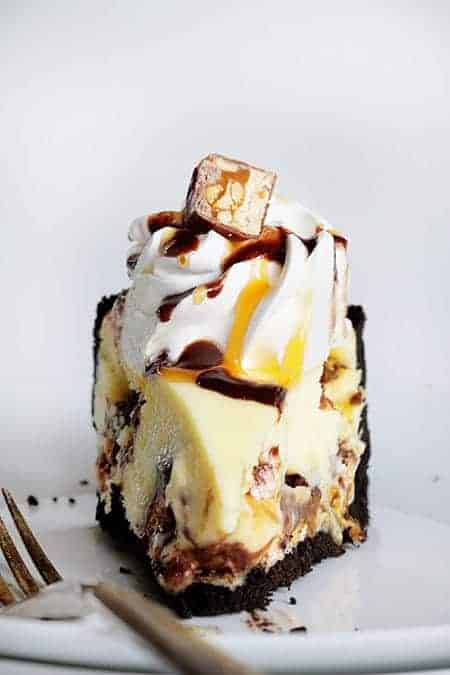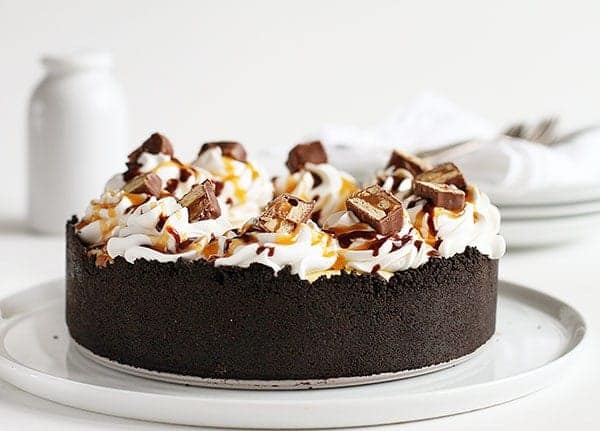 This Snickers Cheesecake is a keeper!
See my Snickers Cheesecake Cake here: