You know how much I love Surprise Inside Cakes.  But sometimes, they can get hard to do and the last thing I want to do is add any stress to your baking!  So that is why I love the option of Rice Crispy treats.
The best description I can think of is this: If you can play with play doh, you can make a beautiful rice kripsy cake.
I made up four batches of Rice Krispy Treats.
1/4 batch of green.
3/4 batch of blue.
(Separate into sections after making then mix in food color.  For regalar size batches, you can add food color when you add the marshmallows)
So, as you can see, this is a BIG Rice Krispy cake!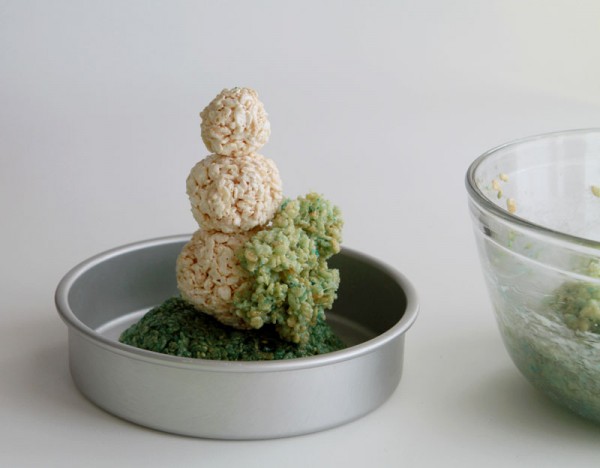 I started by making a green base for the snow globe.  I made sure it fit inside an 8in cake pan, as I wanted the cake to have an 8in diameter.
I built up the snowman by simply creating round balls of krispy treats, starting big then making one smaller, then smaller than that.
After building the snowman, I set him on the "base" and starting building around him with the blue krispy treats.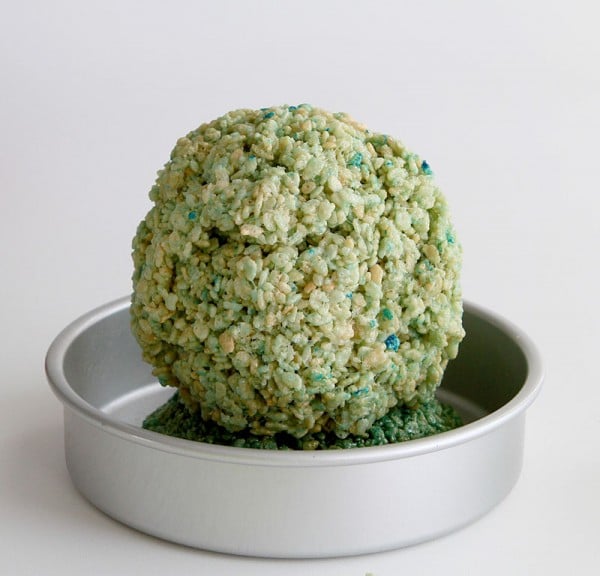 Once the "globe" has been made, simply fill in around it with the remaining plain krispy treats.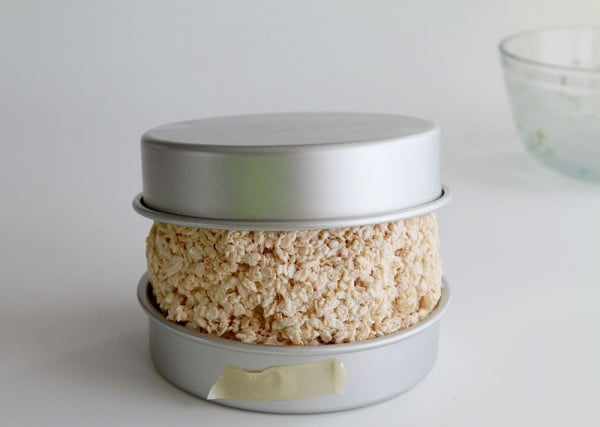 I used the 8in cake pans as my guide for the shape of the cake.  That little piece of tape is there to let me know what is top and what is bottom.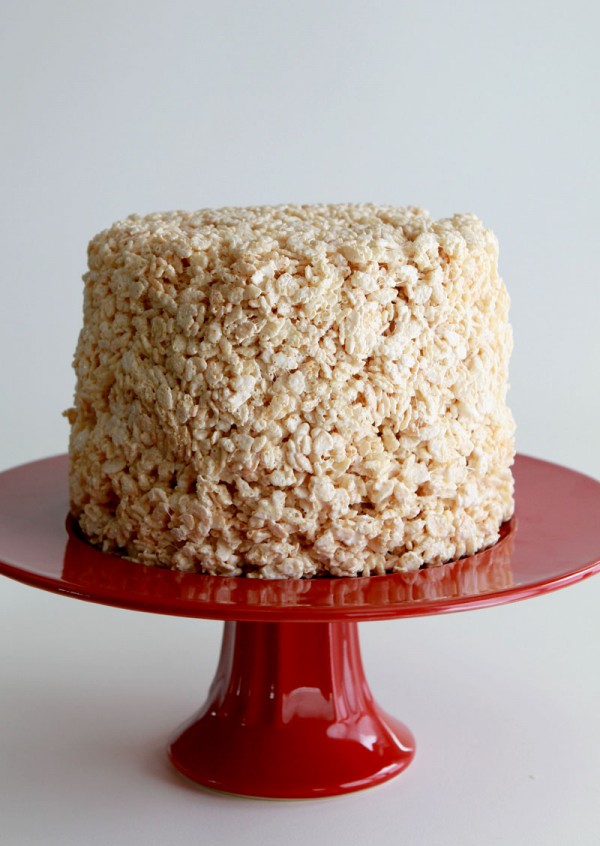 Then simply place on cake stand and decorate as you normally would.
This is a GREAT way to get your 'feet wet' in terms of inside cake decorating.  You really get a good idea of how to think three dimensional-y!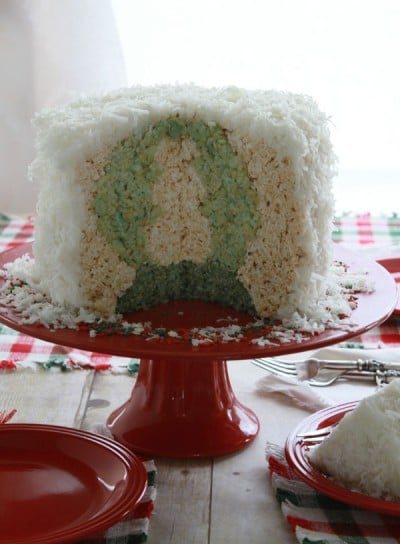 Here's to a fun, fabulous, and FIT New Year.
Yeah, thats what I meant.