My sweet, fun, gorgeous, thoughtful neighbor Tammy wanted some cookies.
Who can say no to sweet, fun, gorgeous people? Not I. Its like they have me under their spell. Some day I want to be one. I am thinking in 30 years when '60' is the new '20'.
It could happen.
Anywho, her kiddo was celebrating his 10th birthday on July 3rd, and she thought he might like some cookies!
Her criteria: Red, white, and blue (his choice), its his 10th birthday, his name is Jacob, he loves all things sports. He is a total boys boy.
(please tell me I can squeeze in just one more red, white, and blue post!)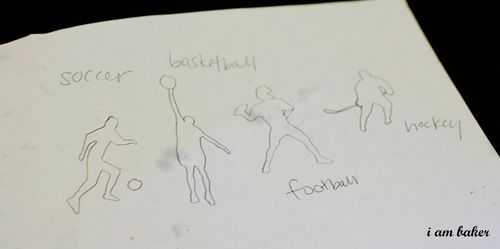 I drew up some sportsy type guys for my inspiration.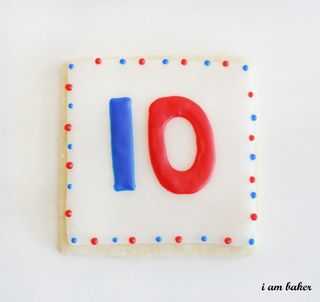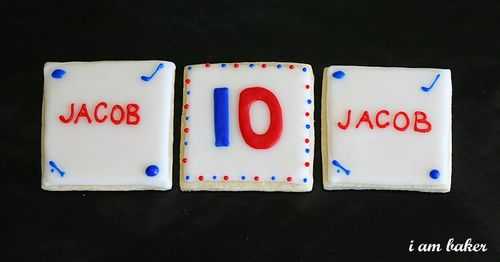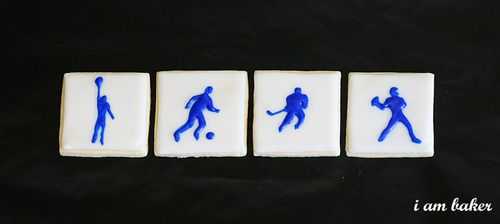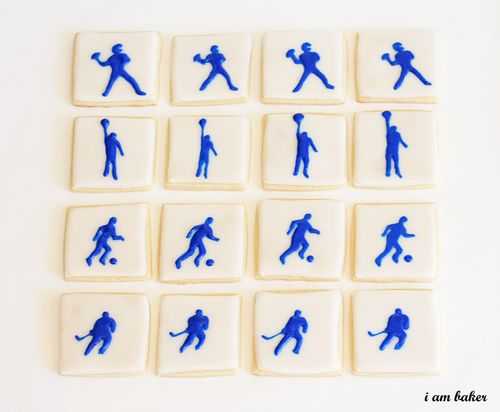 Those sports guys were tough. I realize my football player is sorta pac-mans head on a body, and my soccer player could be mistaken for the white outline dead guy on Law and Order if there was no soccer ball there.
I kept making legs too fat and arms too long and sticks too short.
I was a total baby and whining and complaining the entire time.
Then I finished and was like, "That wasn't too bad!"
I have a really bad memory.
Just sayin.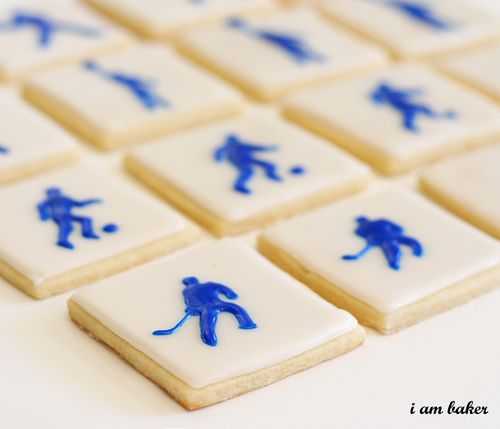 So I hope Jacob liked his cookies. Happy 10th Birthday big guy!
And I hope everyone had a wonderful July 4th weekend!
(I promise no more red, white, and blue for a while! At least. Not together. On the same cookie. Unless someone wants some. Then forget I mentioned it.)