My MIL graciously told me that I could bring a cake to a family get together this weekend. It just so happens that I know of three ladies celebrating a birthday in the next few days (happy birthday mom!), so I figured a birthday cake would be appropriate.
And since I have had my Dear Husband home this week, I was actually able to make a real cake.
No boxes.
Totally from scratch, frosting and all.
It was so fun.
I dread him going back to work.
Anywho, my MIL loves spring colors and flowers and so I thought I would make a Spring Celebration Cake.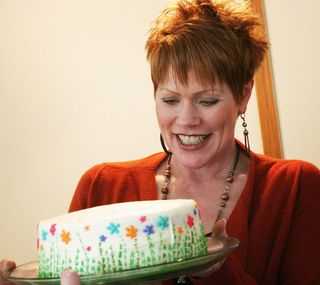 That is Gloria holding her/my MIL's birthday cake. Isn't she gorgeous?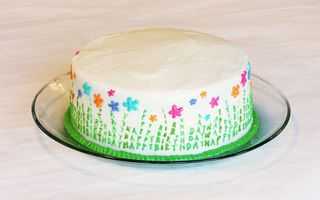 A sweet little cake with flowing green grass and some colorful flowers to brighten any winter day.
Except I wanted it to be a birthday cake as well…
So I made the grass with all the letters of Happy Birthday.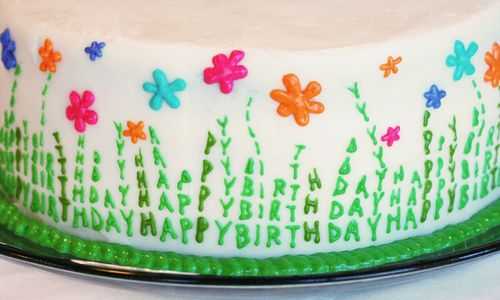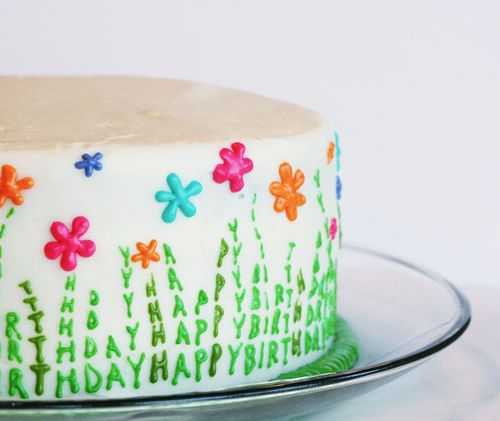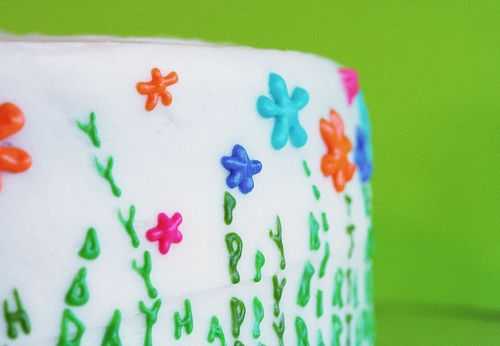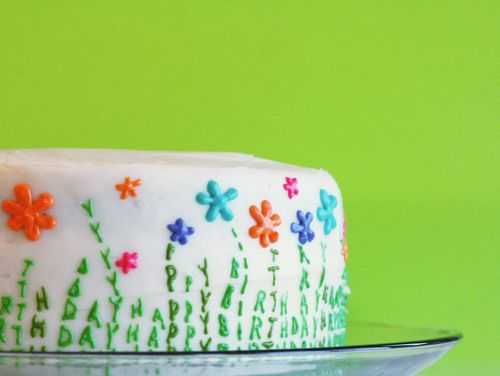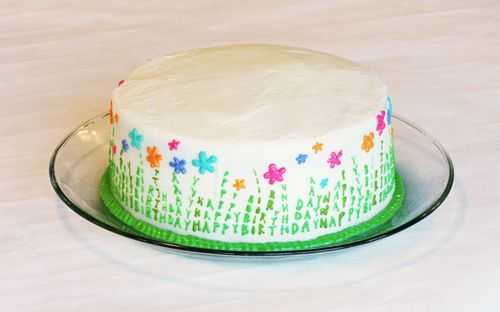 It was definitely a fun cake to make!
Now, the really fun part. The recipe!
I saw Ina Gartens recipe for chocolate cake and had to try it.
***
I them took it a step further and used Magnolia Bakery's Cream Cheese Frosting recipe.
Divine.
Just divine.
***
FYI~ I would probably not use the cream cheese frosting again if I were going to decorate it. I think buttercream works the best for that!
The cake turned out super good and I think Ina's recipe is a winner!
I used royal icing for the decorations which worked beautifully as I had to travel for 3+ hours by car with it on my lap. Since it dries hard it stayed totally in tact!