Simple Strawberry Shortcake Mousse Cups are the perfect way to taste the flavors of summer! Fast, easy, rich and refreshing… everything you want in a dessert!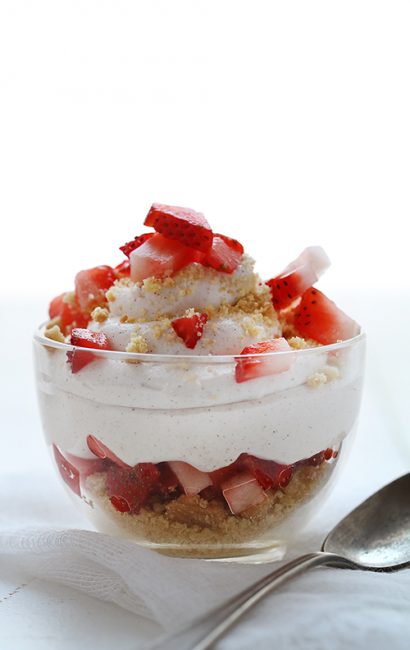 This recipe was one that fooled me.  It seems too easy, too simple in its ingredients to be anything that would "wow" you.  I didn't have high expectations, I simply thought it would be ok.
Well.  This dessert impressed me a whole heck of a lot.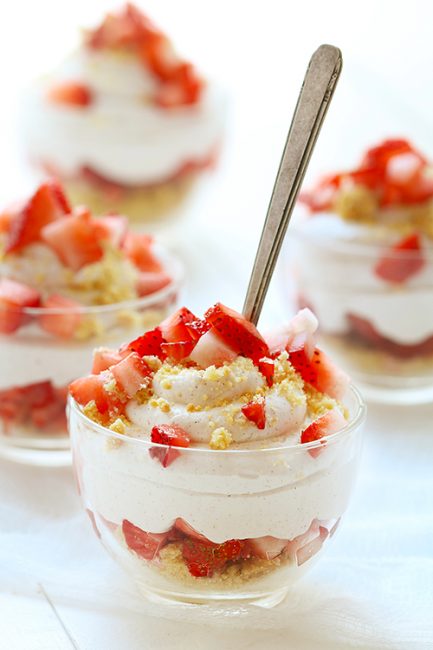 The only problem I have with this recipe is that it only makes four.  So next time, I will double it!
Or triple, you know, because yum.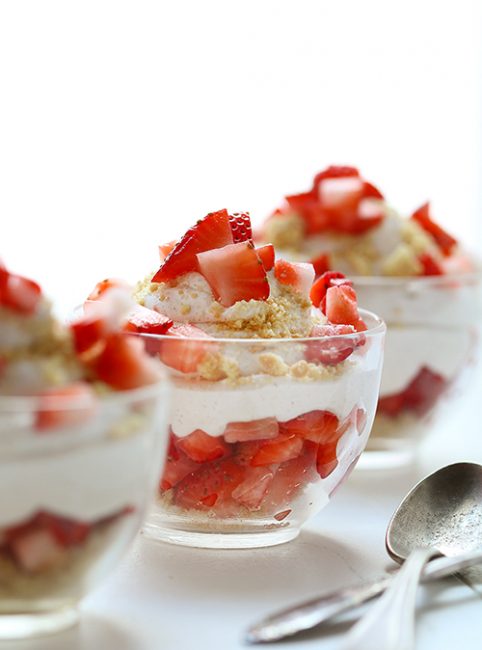 I have adapted this recipe from McCormick with permission.
Now, because I NEVER seem to be able to remember to take my cream cheese out of the refrigerator so that it can properly warm to room temperature, here are a couple tips that I have used to "cheat"!
How to soften cream cheese quickly:
Wrap the cream cheese in plastic wrap, then submerge it in a bowl of hot tap water for 5-10 min.
Put the cream cheese into your stand mixer and turn it on medium-high for 3-5 minutes. (I recommend the paddle attachment as I would always find lumps when I used the whisk)
Microwave for 15-20 seconds. I like to use a fork and mash the cream cheese a bit before I put it in the microwave. I also stir it completely when it's done to make sure that it is even.
I can't verify is this is true, but I heard hat Julia Childs always whacked butter with a rolling pin to quickly bring it to room temperature. If you don't mind a little mess, this might work for cream cheese as well!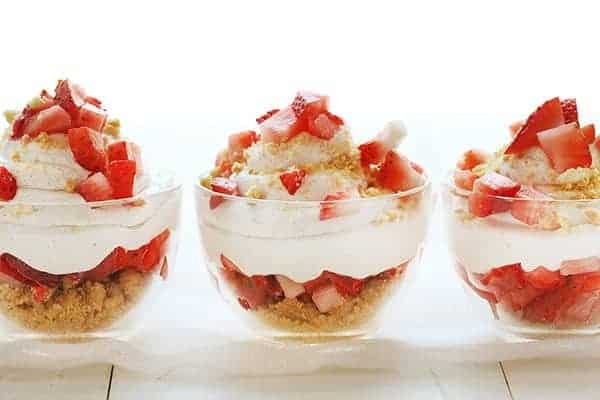 As you can tell by the numerous amount of pictures, I was totally smitten with these delightful desserts.  I just know you will be too!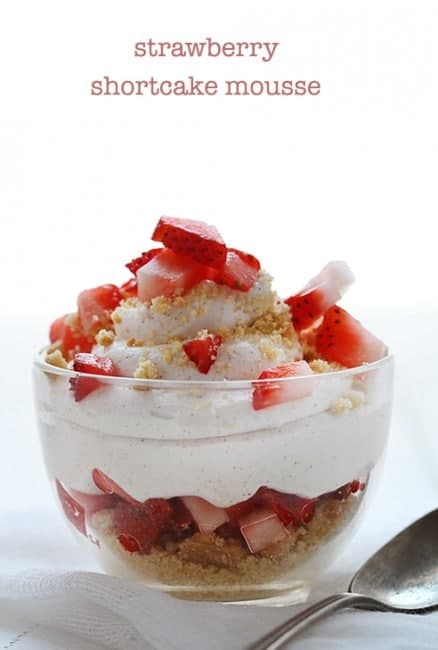 I think you could also easily substitute Cool Whip for the from-scratch whipped cream in the recipe if you happened to be in a hurry.
It was an absolute delight to create this Strawberry Shortcake "Mousse" Cups with McCormick. Thank you so, so much for supporting the brands that support this blog. I only work with the best, and am thankful that McCormick is willing to partner with me! <3