Wanna know how I decided to start making sugar cookies? I saw Martha Stewart do it and thought to myself, "That look easy enough for me to do!"
So I went out and bought a bunch of supplies and baked cookies and started to prepare all the frosting for the cookies and I realized…this is a lot of work!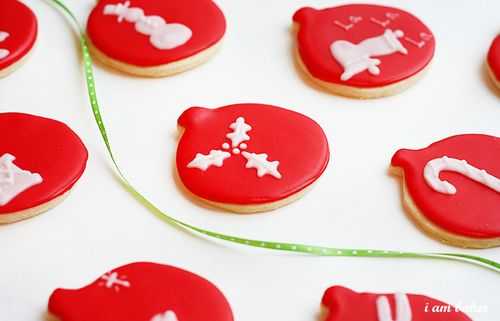 And NOT easy.
And then to top it off, they were not very tasty and they looked like baby poo with barely legible words on it.
Fast forward 3 years and I am still in learning stages, but now, you can sometimes read what I am trying to write and occasionally, they even taste good.
Thought I'd share how I have been doing things thus far, and if you have any tips or recommendations that would make my life easier, please tell me immediately just leave a comment whenever you get a chance.
This is the recipe I use.  It's the kind that yields a thicker, more chewy cookie.  I am not a huge fan of the paper thin 'crispers' some grandmas I know try to pass off as sugar cookies.   You know who you are Grandma.
Now, to the fun part.
I use a version of Royal Icing…
1cup powder sugar
1 tablespoon corn syrup
1 teaspoon milk
1 drop lemon juice
Except I usually make about 8 cups at a time. Really thick, then I can just add milk if I need it to be thinner for 'spilling' and stuff. Just grab a bowl, take about a cup of frosting out and then add the food coloring of your choice.
I always do the 'line and spill' method.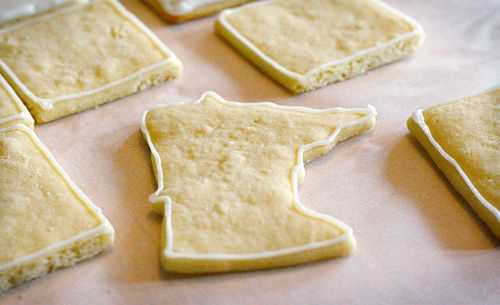 I make a thin outline of the cookie with a thick frosting (just use less milk). Then I can go back and 'spill' in with a thinned out frosting.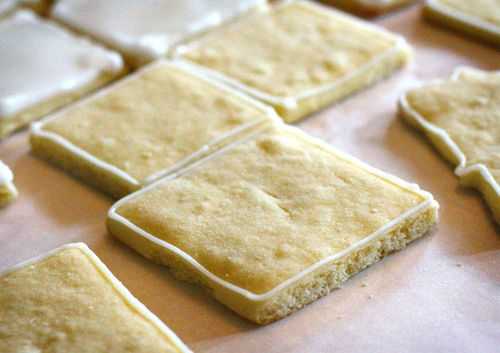 I fill up some cheap pastry bags I get at Michaels and throw on the smallest tip I can find.
*When not using frosting thats in a bag, place bag in a drinking cup with a wet paper towel stuck in the bottom. Your frosting and tip won't get all hard and icky.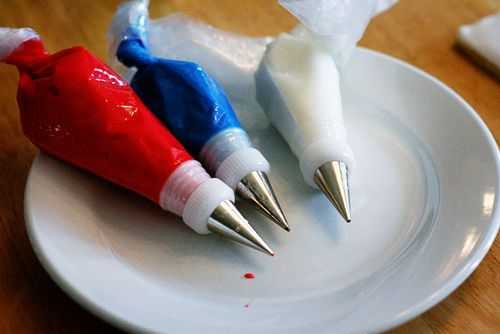 See that tiny little tip? The harder your frosting the harder it is to use. If you're a beginner, use a really thin frosting. You won't have as much control over it, but you also won't develop carpal tunnel.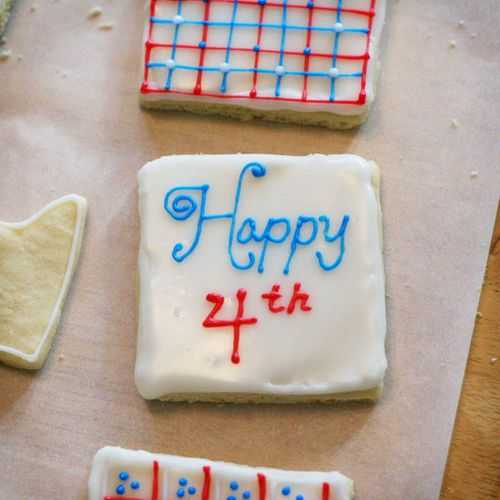 Once you have filled in or 'spilled' your frosting, and let them sit for a few minutes, you can start decorating.
It was July 4th recently, so I had a pretty specific color pallet.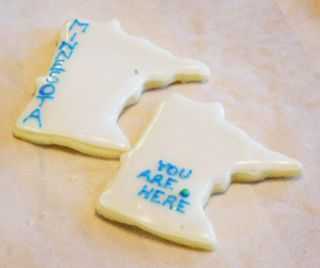 If you are a brave soul you can use fondant. I adore this cookie…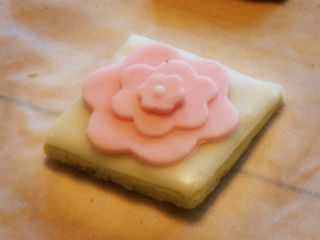 …but I cannot stand how fondant tastes, so I don't dare serve it to anyone.
I will have many more pictures in the next two weeks, as I have 2 very big projects coming up! Wish me luck!