And when I say everyone I mean… the people who asked the question.
Which might have been you.  But if it wasnt you, you might still have the question… but just never asked it.
So that's pretty much everyone.
Is my intellect blowing you away here?
Anywho.
So remember when I a little Q&A on my blog?  I have to tell you… I was SO nervous!  But you guys came up with the BEST questions and I had a blast answering them.  Well, some of them.
As much as I would love to do that again… there is someone else that you guys seem to want to talk to more.
I know!  How rude.  It is my blog and all. 
So… who have I been getting emails about? 
My dear sweet manly man of a husband. 
His name is Chad.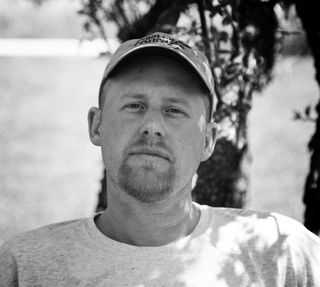 Here are the very strict and precise rules:
You are allowed to ask him whatever your little heart desires.  
End of rules.
We are very picky around here.
I think I will leave this open until Monday or until there are twenty questions or so, whichever comes first.  But the sooner we get lots of questions the sooner he can answer and I dont know about you but I am dying to read what he has to say and dying to know what you guys will ask!
Just so you know,  I will not edit his answers in any way.  It might kill me… but HE will have complete control over my little blog for one whole post!
Oh!  And you are absolutely encouraged allowed to ask him how he manages to have such a beautiful and talented wife.  Cause I know that was the first thing that popped into your mind.  (thats it, I have GOT to create that sarcasm font!)
Not only have I been getting emails asking for this, but I also just happen to want to copy awesome hair Kate.  She just did this with her studly husband Ian.  Ian was such a popular guy that he had THREE different blog posts to answer all the questions.  My hubby is a man a few words.  I dont see that happening here.
Have fun!