This dessert is decadent.
Indulgent.
It totally defies calorie consciousness.
It is almost wicked with sweetness.
Perfect for Valentines Day.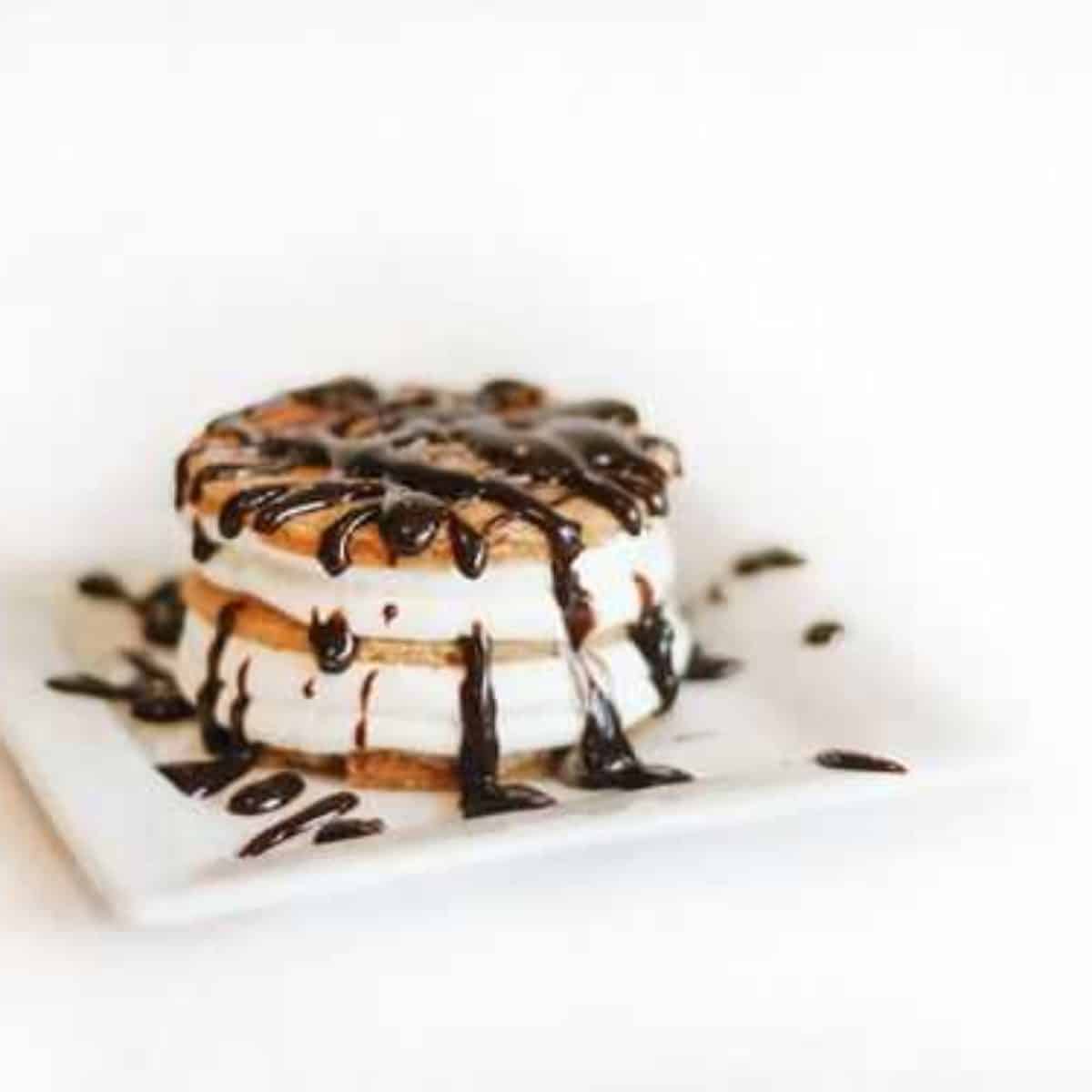 Cinnamon Crisps
This dessert is decadent.


Ingredients
1 1/2

cups

flour

1

cup

sugar

3/4

cup

butter

1

egg

1

tablespoon

cinnamon
Instructions
Preheat oven to 375 degrees.

To prepare your pans: You can do this two very different ways.

Use 6in cake pans. Prepare pans by using baking spray with flour in then, then cut a circle piece of parchment paper to fit in bottom of cake pan. Spray parchment insert as well.

Get a piece of parchment paper to fit on your baking sheet. Draw 4-6 in circles on your parchment with pencil. Turn the side you drew on face down.

For method one, take about 1/4 cup of dough and spread it across the bottom of cake pan. It should be thin! But try to cover the bottom entirely.

For method two, take about 1/4 cup of dough and drop it into center of circle. Carefully spread dough out to reach the pencil line. It should be thin.

Bake for 6-8 minutes. Watch them carefully as they burn easily. When they are done, remove them from the pan immediately. If you did method one, use the tip of a small paring knife to pull up the edge of the parchment and slide the cookie out. If you did method two, use a large spatula and slide the cookie off the parchment to a cooling rack.

I cut out perfect circles with a cookie cutter. I recommend doing this before the cookies cool to avoid cookies from cracking.

Take one circle cookie and place it on your plate or serving tray. Gently add frosting (or whipped cream if you are smart) with a piping bag. Add another cookie, do another layer of frosting. Gently add final cookie.
Did you make this recipe?
Thank you for making my recipe! You took pictures, right? Well go ahead and post them on Instagram! Be sure to mention me @iambaker and use the hashtag #YouAreBaker.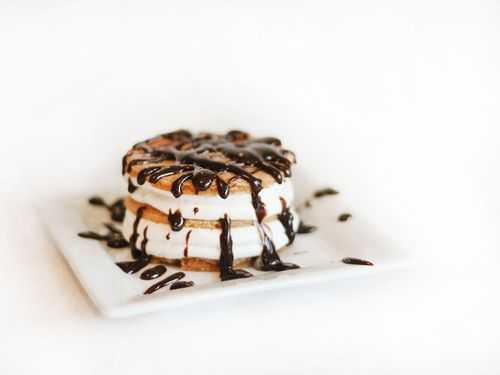 This is a cinnamon sugar cookie with frosting and hot fudge drizzle.
I made this ultimate dessert with a wonderfully rich vanilla frosting.
I have no idea what I was thinking.
Its almost too sweet. Even for me.
However, right after hubby ate one, he asked me, "What was that?"
I explained it to him in great detail and he just sat there looking at me.
Uh oh.
Then he said, "That was by far the best thing I have ever tasted in my whole life. Better than any cake or cookie or cheesecake. Amazing."
That is a big compliment from my non-sweet liking husband.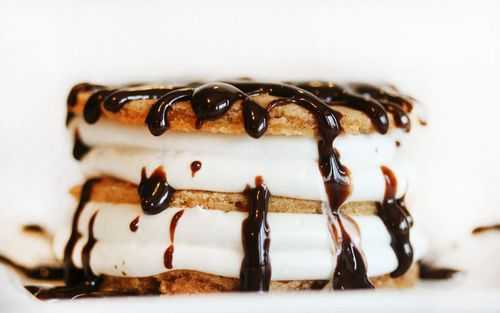 (I think the perfect substitute would be homemade whipped cream with a touch a vanilla added. (just mix 1 cup of whipping cream in mixer and add 1 tsp vanilla)
But the cookies on the other hand… well.
They. Are. Good.
Light. Refreshing. So subtle in their flavor, the cinnamon just teases your taste buds. These would be wonderful with ice cream or cool whip (yes, I use cool whip sometimes and I love it) or dipped into hot cocoa or coffee.
Did you catch that? DIP THIS IN YOUR COFFEE.
You're welcome.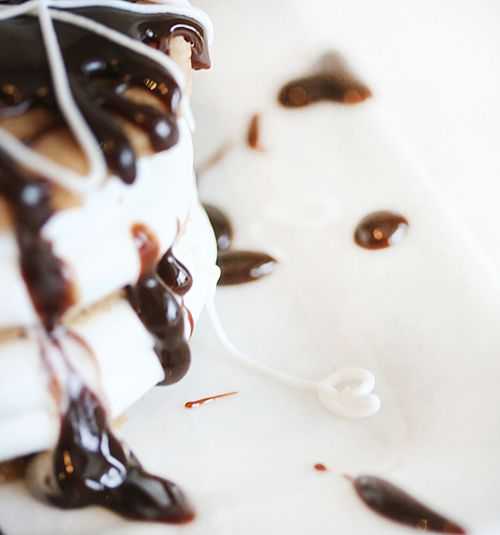 Or if you are certifiably crazy like me, add some more frosting to the top.
Be sure to accidentally drizzle a white heart on the plate. 😉