These brownies are an improvement from a classic. Adding chocolate chip and sugar cookies turn the traditional brownie into an awesome recipe that your family and friends will beg for!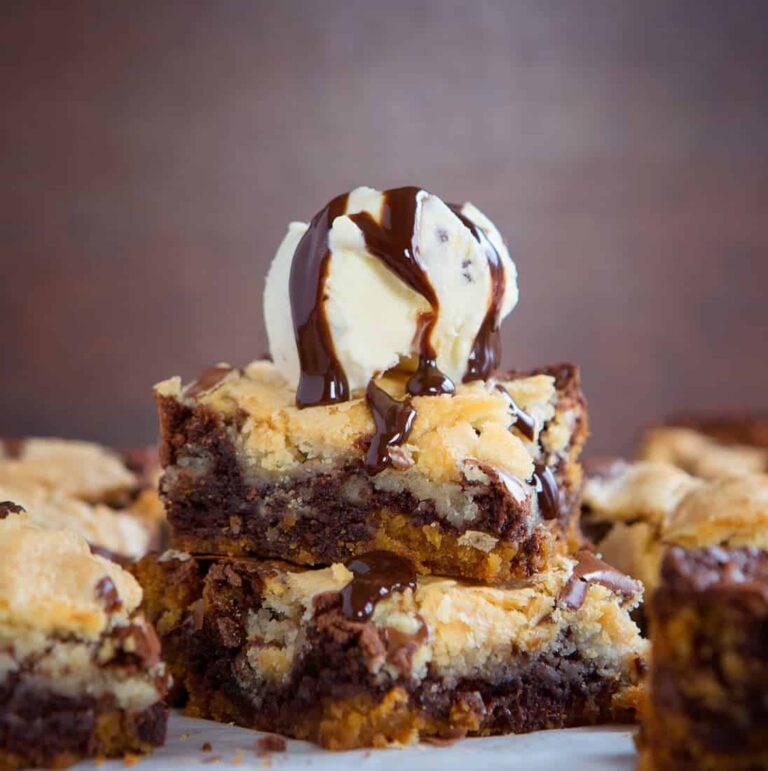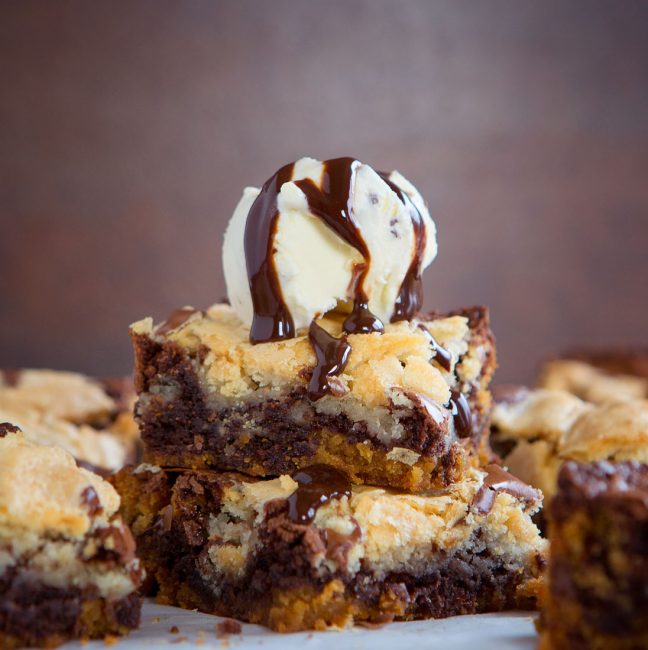 To make these brownies you will need:
1 box brownie mix, prepare according to box directions (or use my homemade recipe)
1 package (16.5 oz.)refrigerated sugar cookie dough
1 package (16.5 oz.) refrigerated chocolate chip cookie dough
1 container vanilla ice cream
chocolate sauce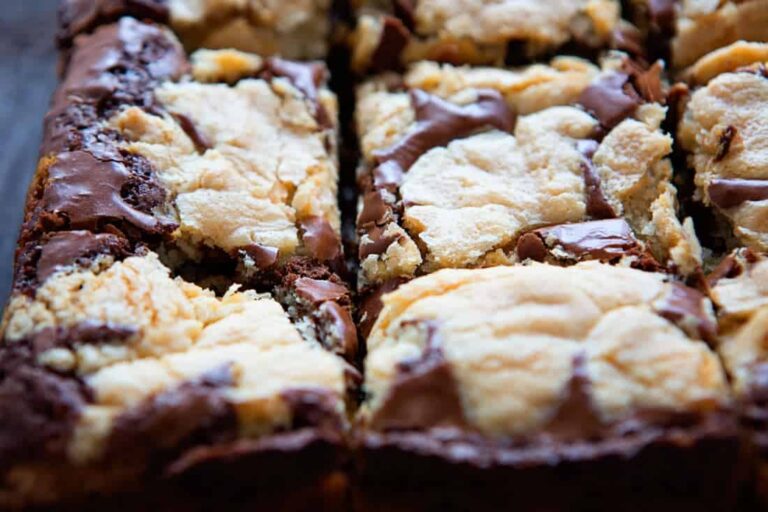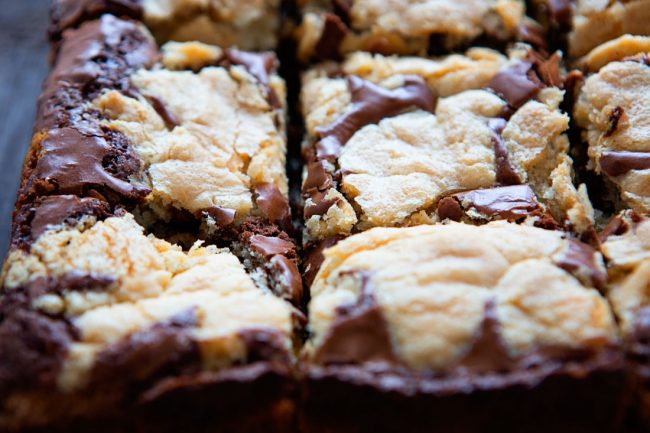 Begin by combining the brownie mix, egg, oil, and water in the bowl of stand mixer. Mix on medium for 2 minutes.
Press half of chocolate chip cookie bar dough package into the bottom of a greased 8×8 square baking pan.
Pour batter over the chocolate chip cookie bar dough.
Take a dollop of sugar cookie dough and flatten in your hand. Place on brownie batter and repeat with sugar cookie dough until brownie batter is mostly covered (approximately 9 pieces of sugar cookie dough, flattened).
Bake according to the Brownie Mix instructions. You may need an extra 3-4 minutes of cook time, just to ensure the cookies are baked. Remove from oven and cool for 5 minutes.
Cut the triple layer brownie into 18 pieces.
For an extra amazing treat, scoop ice cream onto triple layer brownie and drizzle with chocolate sauce.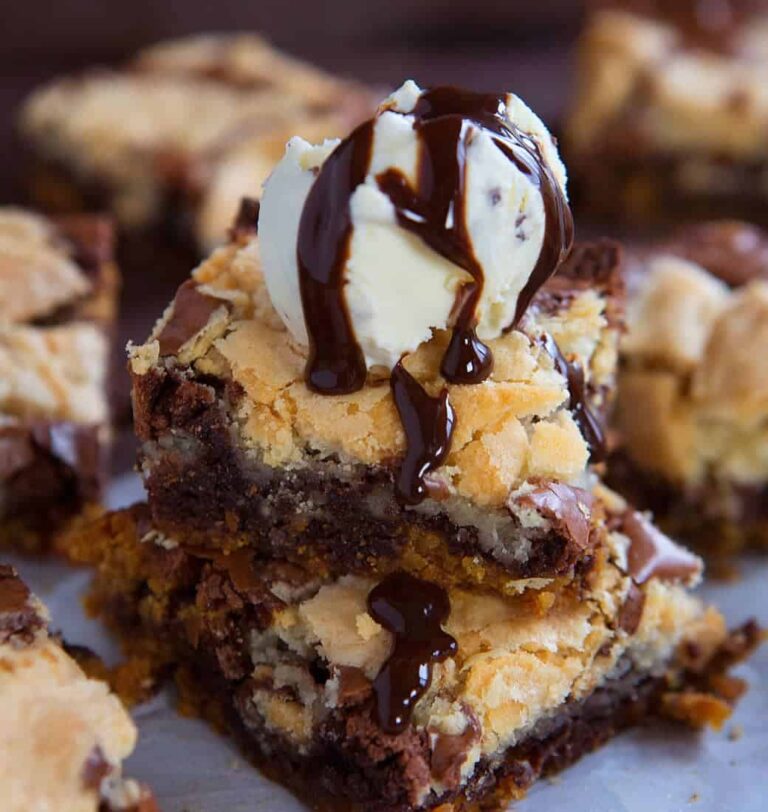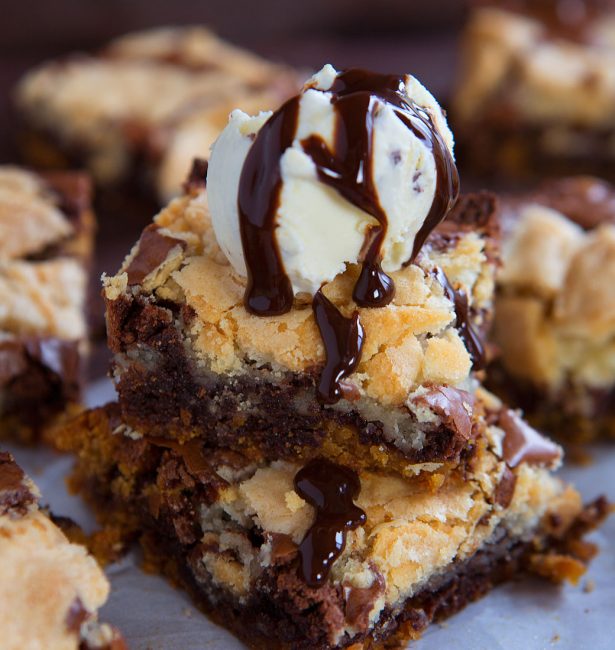 TIP: For the remaining chocolate chip and sugar cookie dough, you may scoop a small amount of each dough onto a large spoon and drop two inches apart on a baking sheet to create a delicious combination of chocolate chip and sugar cookie. Alternatively, you can bake the remaining chocolate chip dough and sugar cookie dough separately.