I had such a fun afternoon… I wish you could all see it.
Oh wait.  You can!
Meeting the staff from Twin Cities Live was a blast… they are so friendly and funny and helpful, I wish I could have stayed there all day!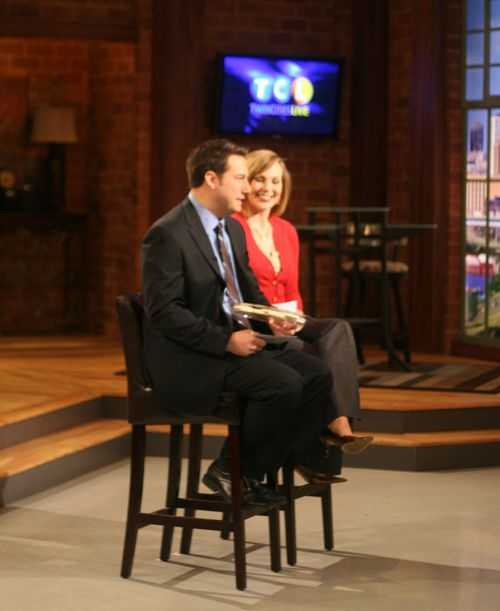 John and Elizabeth were totally sweet and easy to talk to!  They spent more then a half hour prior to the show just chatting and getting to know all the guests.  They posed for pictures and answered questions and laughed politely at my guests poorly told stories.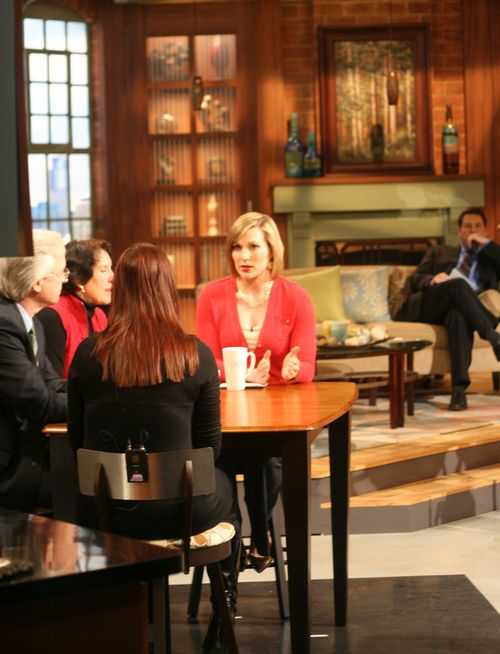 My little spot wasnt until later, so it was kinda fun to see the show prior to that. 
Here was a round table discussion about Bristol Palins' abstinence pact.  They talked about whether it was an attainable enough goal and the realities of abstinence.  Oh you know I was biting my tongue on that one!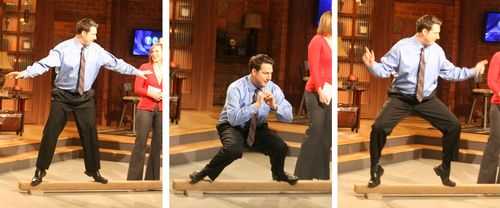 This was a health or exercising segment… it was about balance.  I thought John was hilarious trying to do the poses.  He was actually really good!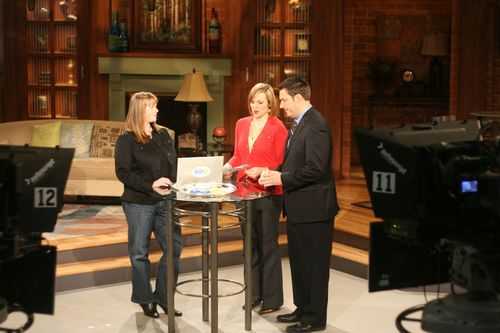 And here is me on the show.  I was SO nervous.  I know people say that, but. I . Was. Nervous. 
I think my toes were even sweating.  And I kept moving and swinging appendages all over.  And interrupting.  And not answering the questions they asked.  And generally dispelling the whole preconceived notions of how a successful interview should go.
And please believe me,  the camera DOES add 10 pounds.  More like 57 extra in my case.
Just sayin.
If you would like to see the whole segment you can click here.
*******************************************************************
And just in case anyone out there is asking, "Why does she get to be on TV?  What makes her so special?"
I will tell you.
Nothing.  I got to be on TV because I asked them.  No one approached me.  No one even knew about me until I introduced myself. 
Me and my little blog are NO more special then the next guy.  As a matter of fact, some of the blogs that I had wanted to talk about have far more readers then me!  And are funnier.  And prettier.  And have better pictures.  And deserve more recognition!
I know I have said this before, but I believe that everyone has gifts, and if we want to be recognized for our gifts, sometimes we need to let others know!  
Even though this is cliche, I really, really mean it. 
If I can do it, anyone can!
*Speaking of, Twin Cities Live is hosting a contest right now for a cooking segment.  Can you cook?  All you have to do is submit a little tape of you and you could $2000 from Cub or a regular cooking segment on their show!