One of my favorite cakes in my book is the Ombre Cake.  The main reason I love it is because it screams masculine to me, and that is not always easy with a buttercream flower petal covered cake!  I happened to catch a quick glance at it the other day (it's on my sidebar of the landing page of the blog) and decided… that needs to be pancakes.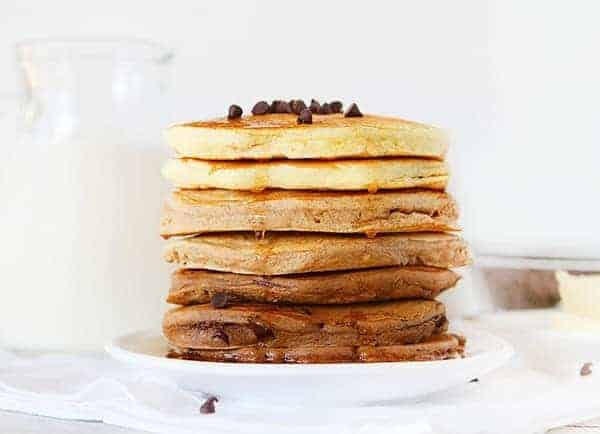 The flavors are a bit different than my original ombre cake, and this is not covered in gobs of frosting, but in my defense it is for breakfast.  I hope you will let my inconsistencies fly!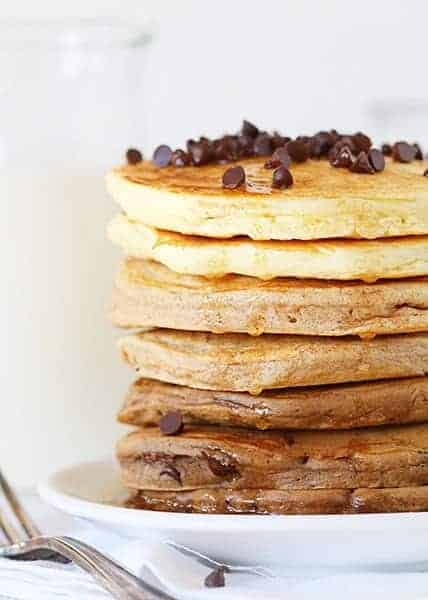 This was a great opportunity to have my little kids (Audrey and Eddie) in the kitchen helping.  They did great and learned about the difference between cake batter and pancake batter.  Because apparently I make a lot of cakes and this is what they are usually helping with.
My husband and I decided that now is as good of time as any to really start our small kids on consistent chores and "life duties."  It comes from Proverbs 22:6, "Start children off on the way they should go, and even when they are old they will not turn from it.".  (NIV) If I want the kids to be knowledgeable and helpful in the kitchen, I really need to model those behaviors.  (Well, the helpful anyway.  I am still working on the 'knowledgeable' part!) So instead of my whizzing through meals just to get them done, I am going to slow down and include them in the process.  
Note: This is a large recipe and makes at least 36 good sized pancakes.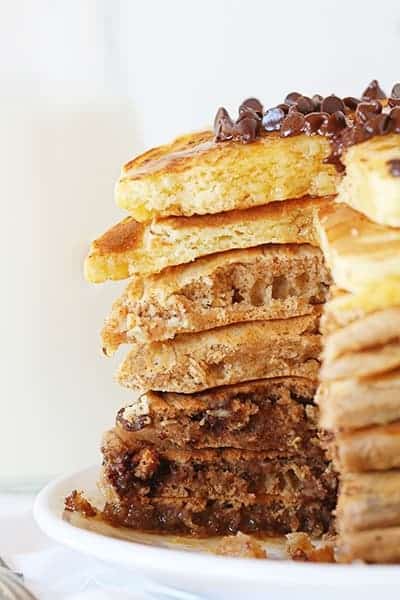 The kids were skeptical on eating these all together, but I insisted.  Turns out they loved it and demolished the entire recipe. My oldest, Colton, made a point of telling me that I needed to blog these and that I needed to tell everyone that he LOVED them.
While it does take a couple more minutes to prepare, it is definitely worth it!  The flavor combination is fabulous and tastes like a really decadent treat for breakfast!