When I saw these pancakes on Recipe girl, I was kinda sorta totally in love.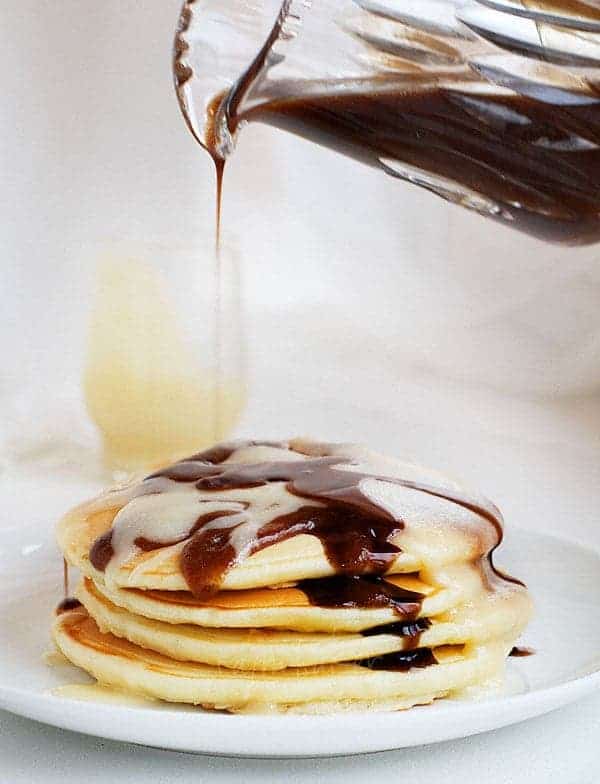 I really want you to check out her recipe for Cinnamon Roll Pancakes… its perfection.  The only thing I did different was add the toppings after the pancakes were done. (Which I think might have even been her original recipe as well!)
She also has a picture tutorial which is really helpful if you are anything like me and totally able to screw up even the easiest of recipes.

MY LATEST VIDEOS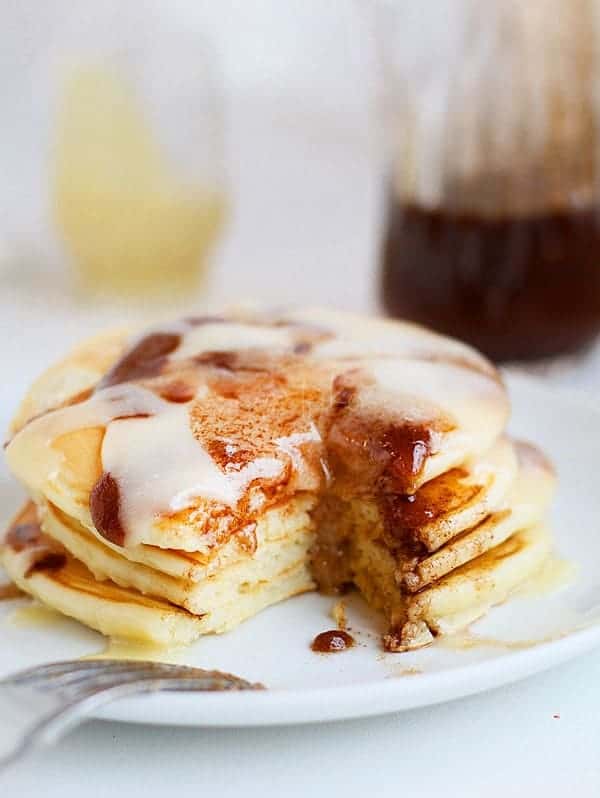 For the pancakes I used one of my favorite recipes.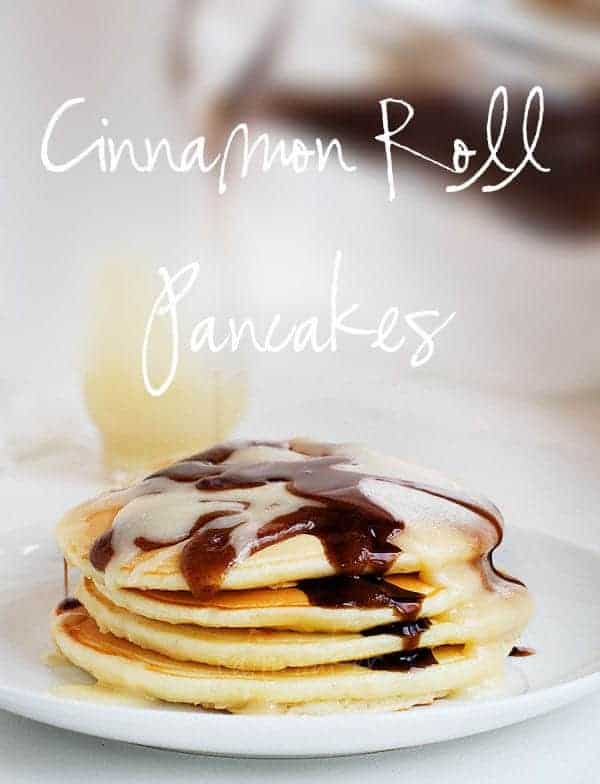 Let me tell you.  These are sweet.  So sweet.  I happen to LOVE sweet, so this is a great way for me to start my day.  Hubby could do without the cream cheese glaze, my kids wanted extra extra helpings of it.
I had some left over, so I popped it in the fridge.  Two weeks later we made Cinnamon Roll Waffles and the toppings were just as fabulous!