Its Dessert Week at iambaker!  This week I am sharing five incredible and unique fall desserts that are a perfect alternative to pumpkin pie and would be an ideal addition to any Thanksgiving gathering!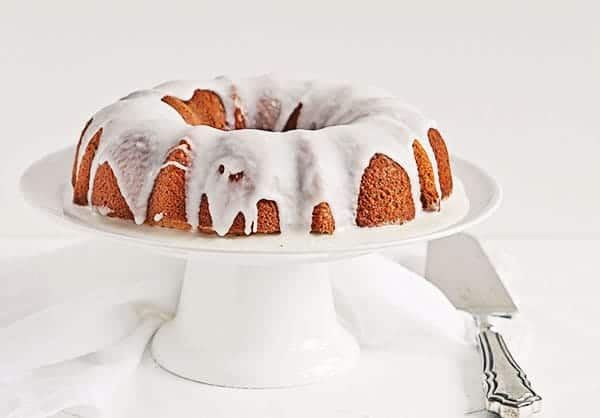 Even though my blog claims, "i am baker", what I really am is baker-in-training.  There are so many things that I am not good at, that I am learning about, and that are firsts for me.
Bundt cakes are not something I have ever been interested in making.  I don't even have a rational reason as to why they are hanging out at the bottom of my want-to-make list.  When Kristen from Dine & Dish posted her stunning Pumpkin Spice Bundt with Creamy Pumpkin Glaze everything changed.  My bundt perception shifted, and I suddenly wanted (very badly!) to try my hand at making one.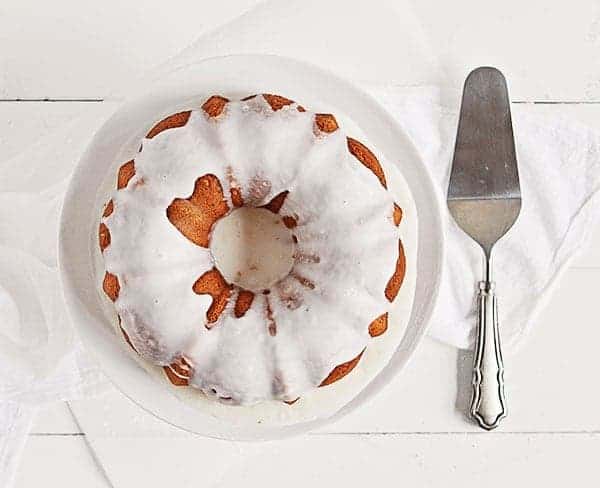 This bundt was a wonderful combination of so many things.  A light and fragrant vanilla cake peppered with black poppy seeds and covered in the sweetest glaze.
Paired with a slightly tart raspberry topping and its officially tastebud overload.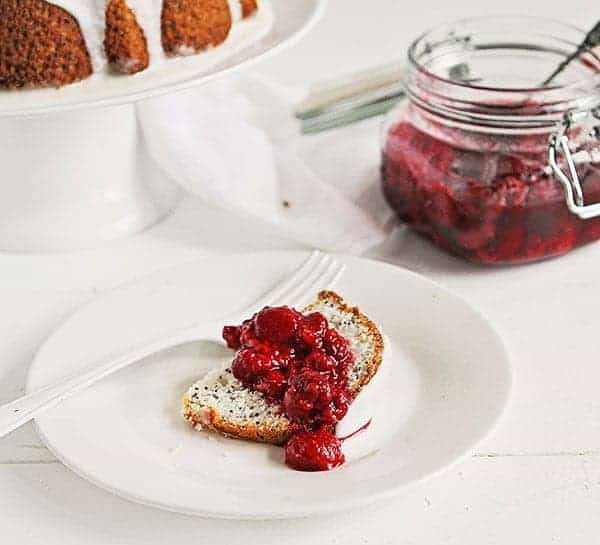 I found this recipe on McCormick Gourmet and am sharing with permission.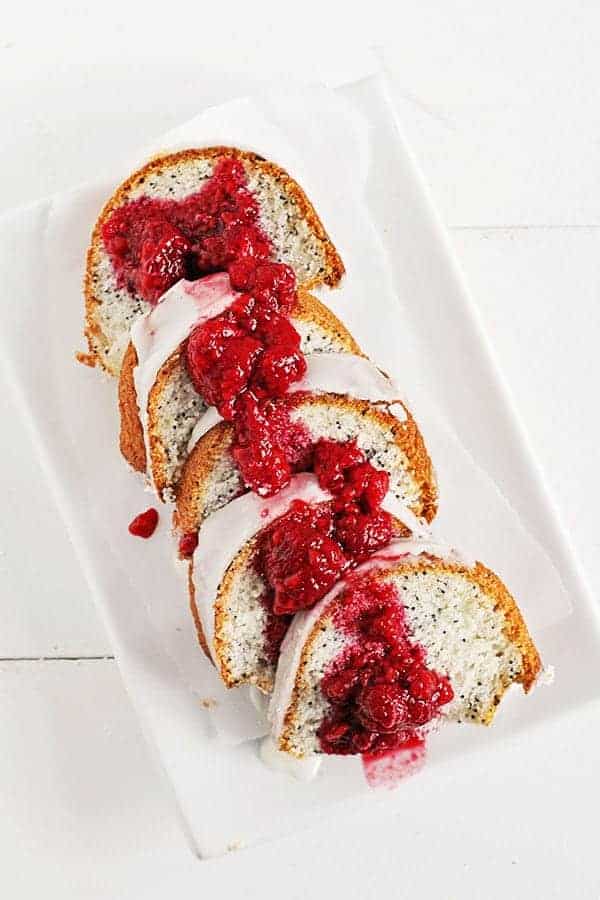 As an aspiring food photographer, I can't help but also love the color contrast.  The bright white and black contrasted with the deep red of the bursting berries.  It makes my mouth water!  Granted.  I have actually tasted this yummy cake so maybe its just my mind recalling the fabulous flavors.
I am officially converted into a Bundt Cake fan.
The images in this post were inspired by the food styling genius of Naomi from Bakers Royale.