UPDATE: Tutorial HERE
I have been wanting to make this cake since last year, when I first saw Martha Stewart do her  cake.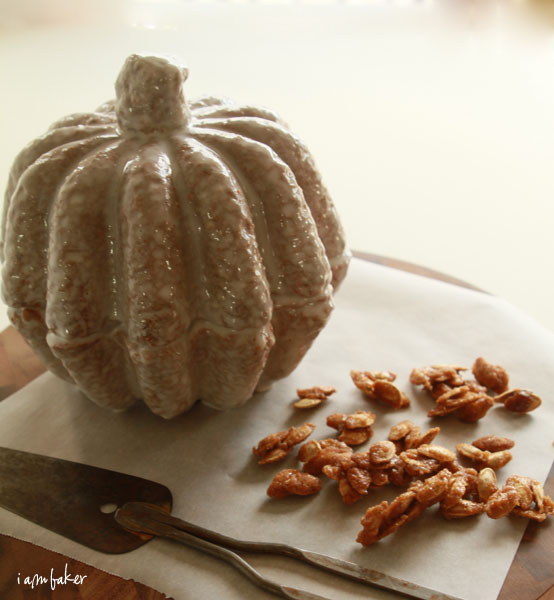 However, I had to give it a little twist!
So I started with the recipe.  Since I knew that this cake would be covered in many layers of sweet glaze icing, I opted for a less sweet spice cake.
On its own, I would even venture to say that this cake has a slightly salty flavor mingled in with the cinnamon sweetness.
Good thing I am pouring many layers of sugar over top!
But I have got to mention the texture!  I just had to name it Velvet Spice after my fist bite.  Velvet it quite possibly the most perfect word ever when describing this cake.
Velvet Spice cake modified from AllRecipes.com.
I used my sugar cookie frosting recipe for the white glaze and ended up using an entire bag of powder sugar.
I also wanted to add some pumpkin seeds.
Not just any ole pumpkin seeds… but candied pumpkin seeds!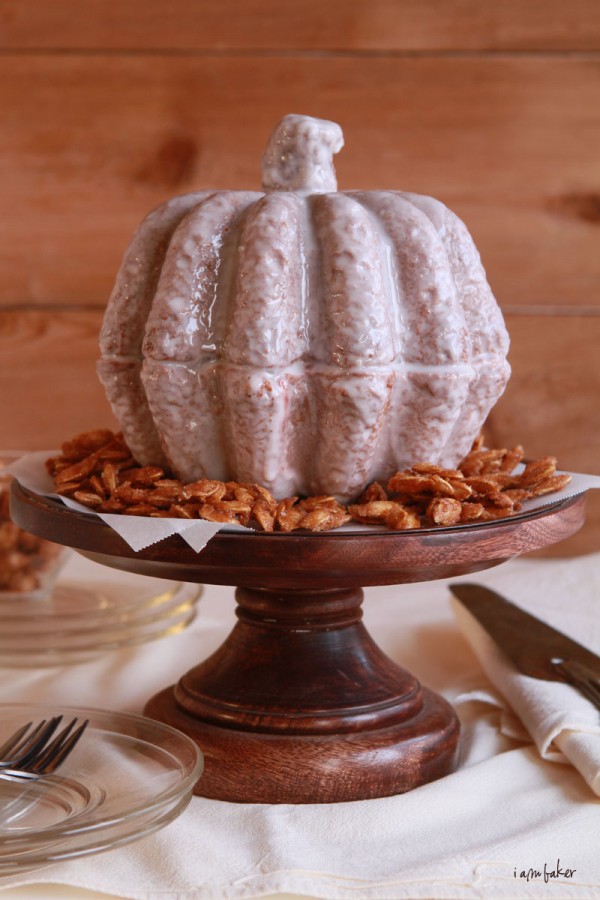 Candied seeds recipe modified from AllRecipes.com.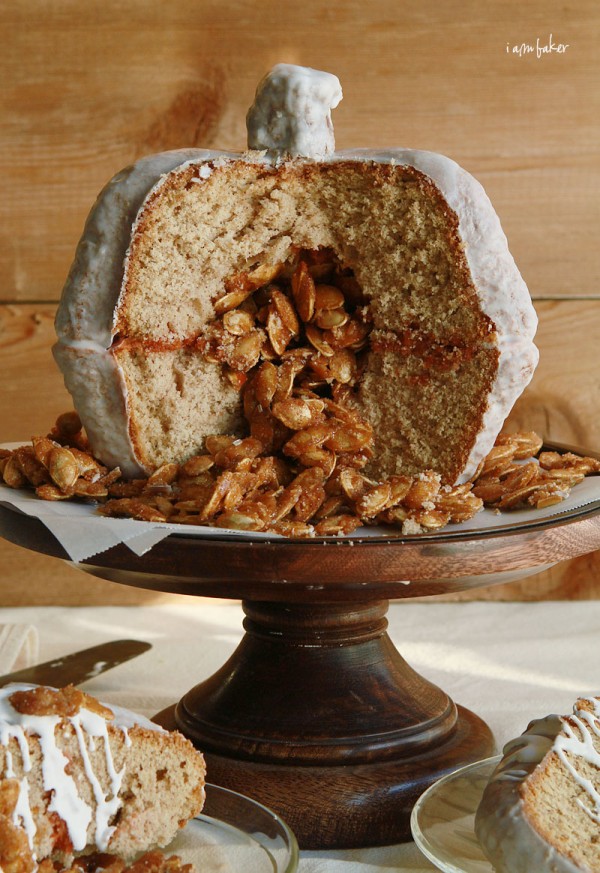 As well as decorating the base of the Velvet Spice Cake, I also carved out a center portion of the cake and added some inside!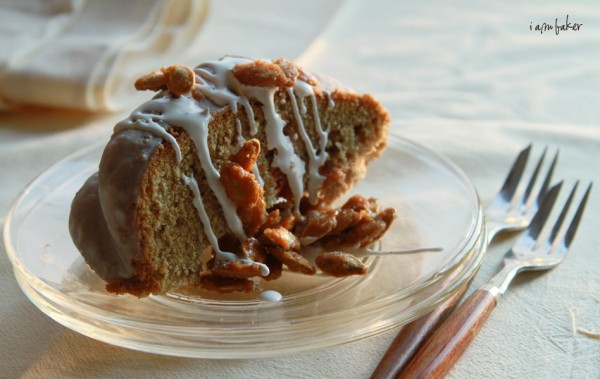 This cake is such a play on textures and flavors.  The crunchy candied pumpkin seeds are a unique and delightful compliment to the slightly savory Velvet Spice Cake.  Its one of those, "I didn't know I wanted to eat this until I ate it now I want to eat it a lot" cakes.
Perfect for any fall celebration!
And just so you know…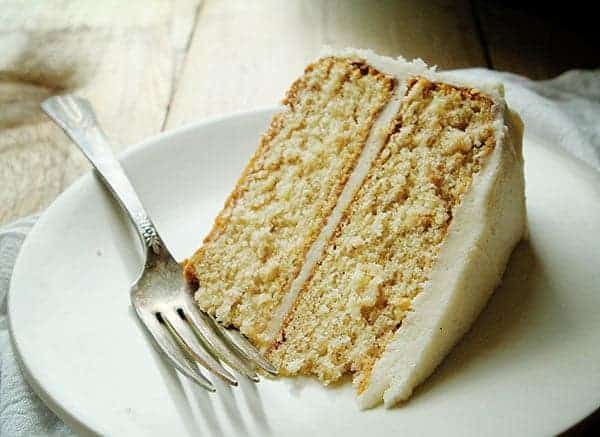 This cake is also delicious all on it's own!