This Winter Wonderland cake looks like you have spent hours in the kitchen, but it is actually quite easy!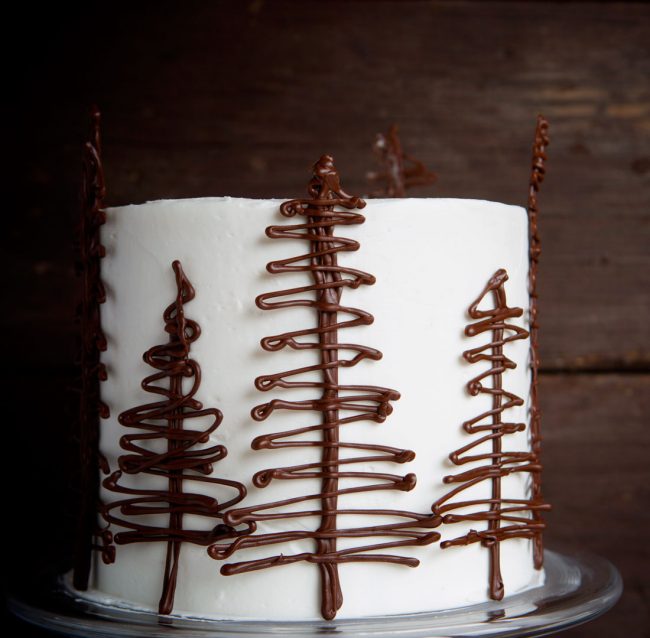 Creating a stunning design is simple when you have the right tools. By using NESTLE Toll House Semi-Sweet Morsels I was able to create whimsical pine trees to adorn the outside of a simple but delicious chocolate cake covered in vanilla buttercream.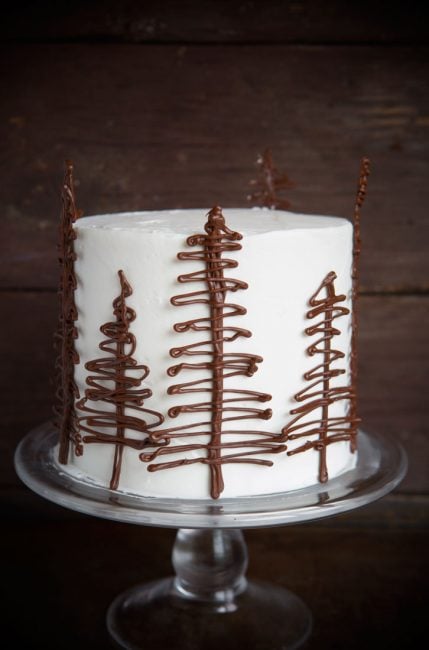 To make this cake you will need:
1 chocolate cake recipe (or box mix)
1 whipped vanilla buttercream recipe
1/2 cup NESTLÉ® TOLL HOUSE® Semi-Sweet Chocolate Morsels
powdered sugar (optional)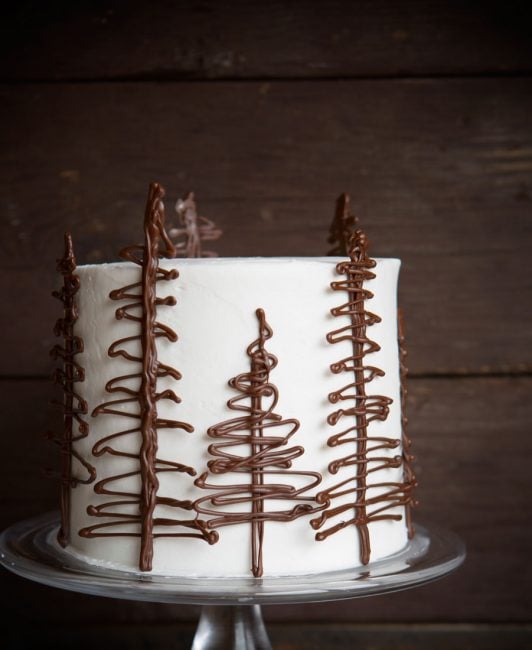 Begin by making chocolate cake in two 6-inch round cake pans. Bake according to recipe directions and cool to room temperature.
Prepare buttercream.
Place one layer of chocolate cake on cake stand. Cover with about 1/2 of buttercream. Set other layer on top. Cover cake with a smooth layer of whipped vanilla buttercream. You may need to do a crumb coat (layer of frosting that seals in crumbs) and another layer of frosting.
Chill cake until ready to assemble.
Pour 1/2 cup of NESTLE® TOLL HOUSE® Semi-Sweet Chocolate Morsels into a plastic disposable bag. Secure with a rubber band and heat in microwave for 30 seconds. Massage chocolate after heating. If all morsels are not melted, heat in 10-second increments until fully melted.
Cut off a small tip from the bag. Pipe out an evergreen tree shape onto a cookie sheet lined with parchment paper. You will want to pipe out enough for the entire cake.
Chill the chocolate trees until solid. Gently place trees around the edge of cake. Chill until ready to serve.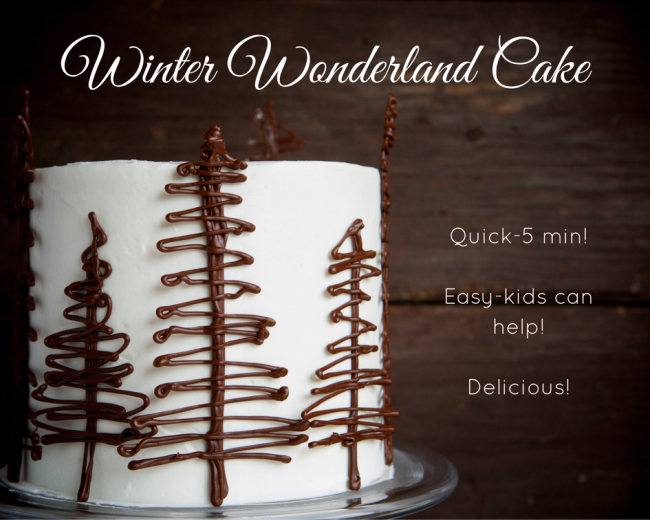 I love baking because of the smile it brings to people's faces. If you feel the same way, make sure to get out in your community and #BakeSomeGood.