My friend Joan and I were scrolling through Instagram together (because don't all friends do this?) and happened upon one of my favorite people ever, Manuela from Passion for Baking.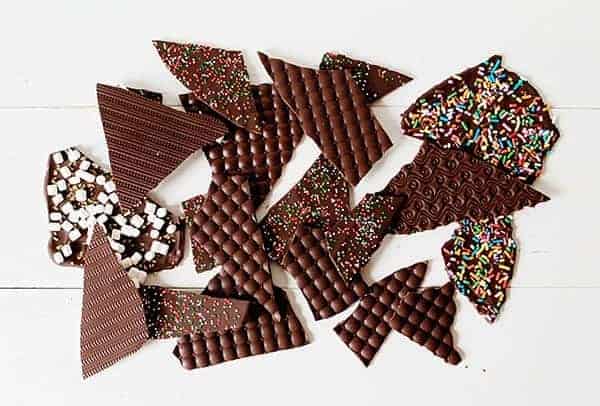 She had a brilliant idea of using silicone fondant mats for her chocolate bark!  I am not kidding you, that very day I put her idea to the test and it passed with flying colors!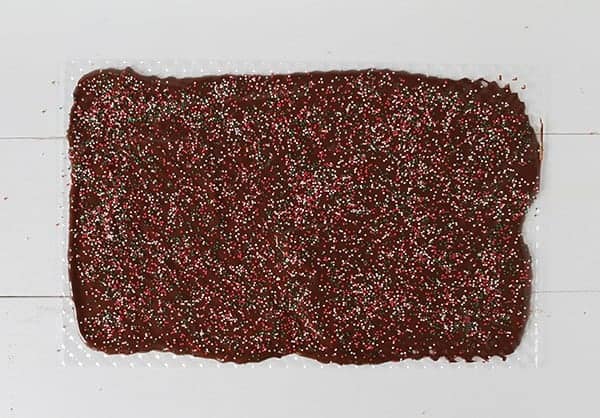 You can use almost any recipe for this trick, and believe me I have tried a zillion these last 2 weeks.
Here is the nitty gritty.  I used these fondant impression mats that were sitting in the back of my prop closet.  They are beyond cheap… I think $5 for a set of four.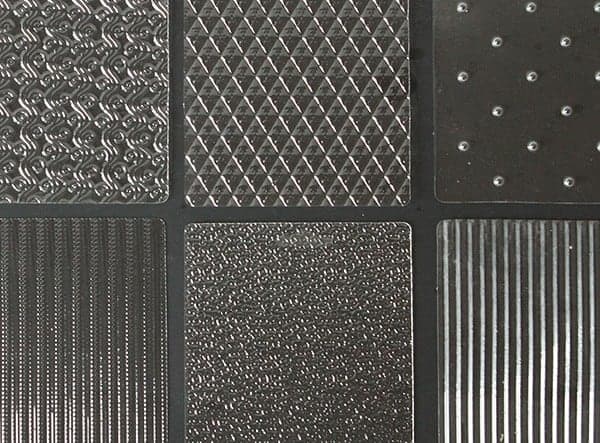 Every design you can think of… and all extrememly easy to use.
Simply pour your chocolate onto the mat.  No preparing necessary, no butter or spray or parchment.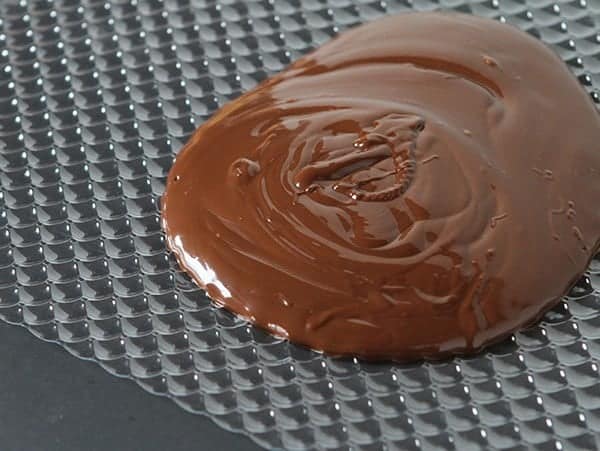 Smooth out with an offset spatula and set on a level surface in the fridge or freezer.  I tend to pop in the freezer because I like to be able to sample in a matter of a few minutes!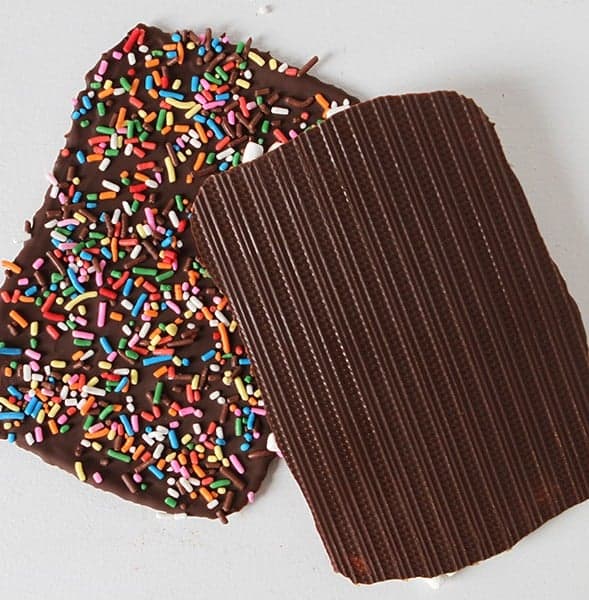 You don't have to stick with the Christmas theme… it can be sprinkles (because #da) or even a New Years Eve theme!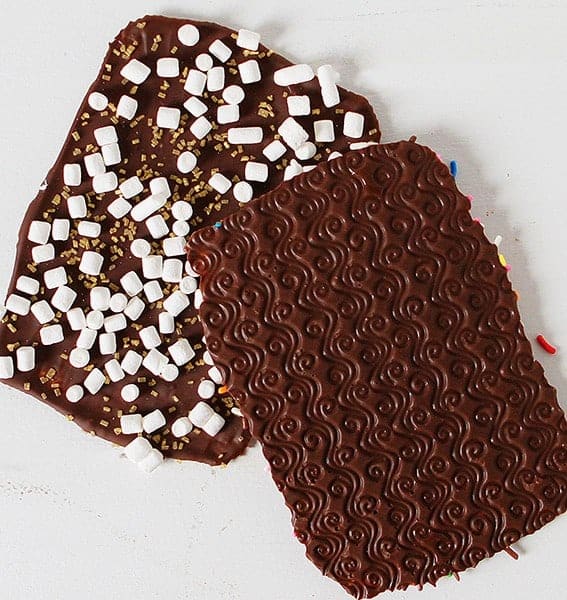 This is gold sprinkles with Bakerella's mini marshmallows.  I am obsessed with Bakerella's new line and these marshmallows are the most adorable thing ever!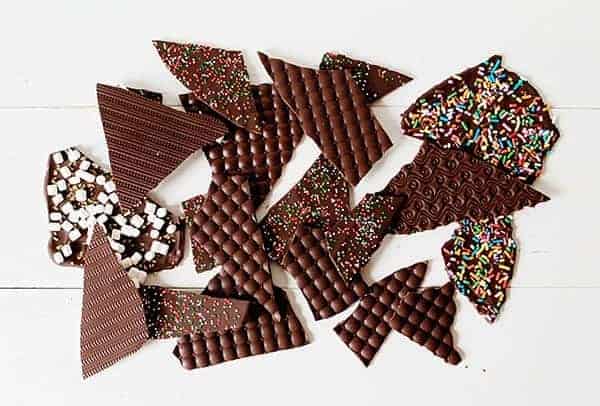 You can use most bark recipes with the method, and believe me I am.
The bark will easily just pop right off of the mat.  You can break it up in a rustic pattern by hand or cut it into uniform pieces for easy gift giving.
This is truly such a fun and easy way to make your holiday snacking and gifting EXTRA special!!