It's baking season! Which means everyone is in the kitchen baking up glorious treats for friends and family to enjoy. But we all want it to be the best it can be, right? So I put together 5 Baking Mistakes You Don't Want to Make! Hopefully, this will help your baking experiences as much as it has mine. But wait! Are you looking for the perfect NO-FAIL cutout sugar cookie recipe? Try mine! (No refrigeration necessary!)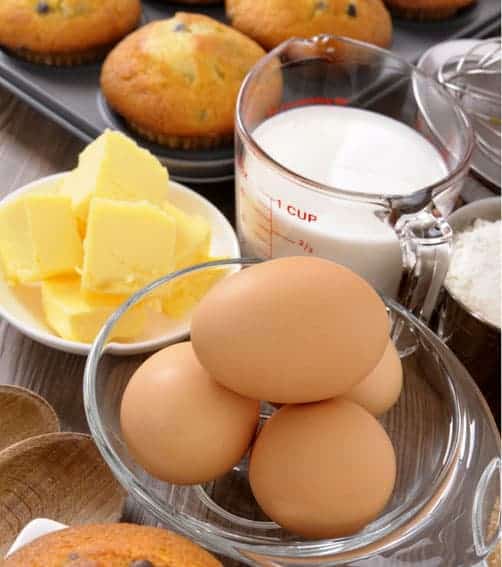 The Temperature of Ingredients is Wrong
Pay attention when a recipe calls for "warm", "cold", "room temperature", etc. In cookies and cakes, the temperature of the ingredients is important! You can quickly get eggs to room temperature by placing in warm water for a few minutes. Or butter can be microwaved for 10-20 seconds. Or cream cheese can be submerged (as long as it is still in the package) in hot water.
Don't sub out ingredients until you have made the recipe "as is" first. Part of the beauty of baking at home is putting your own personal touch on things, but that is best achieved after you know what you are working with.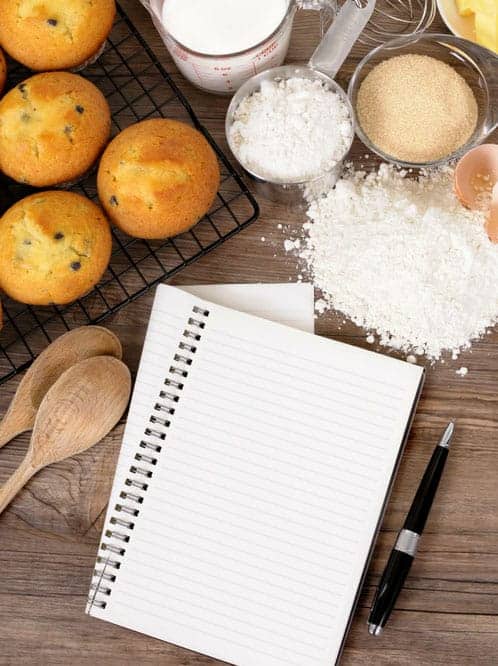 Pro Tip: Take notes as you bake! I have a pen and paper in my kitchen ready for anytime I make adjustments. I also keep a binder in the kitchen for recipes I have printed and often make notes right on the recipes.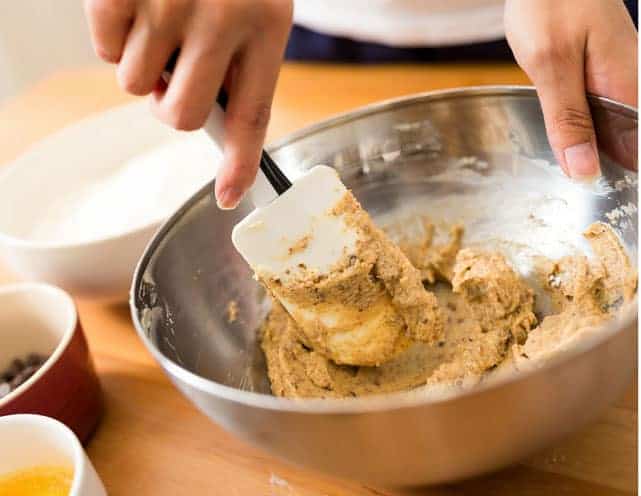 Mixing Incorrectly 
We've all heard about making sure we don't over mix a batter (and it is very important that you don't!). But another factor to consider is how it is supposed to be mixed. Does the recipe specify a stand mixer? Or handheld mixer? Or even mixing by hand? This is important because the technique can affect the texture of the final product.
You may have noticed that sometimes recipes that have oil as a fat are easily incorporated by hand mixing. Where cakes that are butter based need the power and speed of a handheld or stand mixer to incorporate air.
If your recipe calls for specific methods of mixing, it's wise to follow.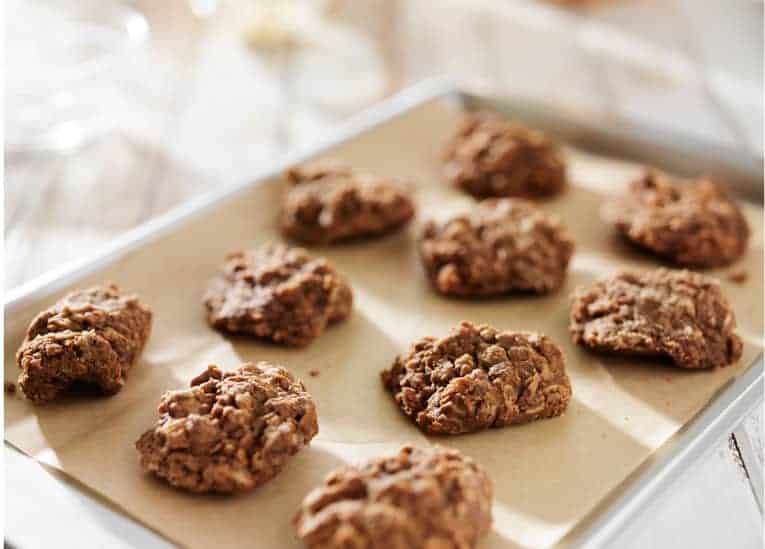 Improper Tools
A lot of times in baking the tools are not specified. For instance, sheet pans. But what pan you bake on can mean the difference between a burnt cookie and a perfectly done cookie. It's a good idea to always use light in color pans for baking cookies. When you use the dark pans they can heat too quickly and cause your cookies to burn on the bottom.
If you happen to only have dark pans, silpat is recommended. You can also drop your baking temperature by 25˚ (If a recipe calls for 350˚ bake at 325˚)  for the same amount of recommended baking time. This will mean you need to pay extra attention to the cookies and make sure they are fully baked before removing. (Test your oven before a big baking project to determine how it performs best. Every oven is different!!)
PRO TIP: When baking cookies make sure you chill the pans between use. Easy ways to do that are run it under cold water or pop it in the freezer before reusing.
What if your recipe calls for a tool you don't have? For instance, what if a recipe suggests that you spread out frosting with an offset spatula? (An offset spatula is one of those kitchen tools that you can use in many situations and is a great asset to any kitchen!!) In a pinch, you can use a butter knife, just try to use one that is smooth on both sides. But it's a great idea to read the entire recipe first and make sure you have all the recommended tools.
Parchment paper vs. wax paper. I do not ever use wax paper to bake with, although some bakers swear by it. Technically it is not heat resistant and can burn. If a recipe calls for parchment you can do one of three things: use parchment, use nothing (but do spray your pans with baking spray), or use a silicone mat (silpat).
Making Recipe Substitutions
Sometimes there are substitutions that you can make that won't harm the recipe. For instance, you could use 1 teaspoon vanilla instead of 2 teaspoons. Or you can use organic all-purpose flour in place of regular all-purpose flour. But for the most part, substitutions should not be attempted until you have made the recipe as is at least once.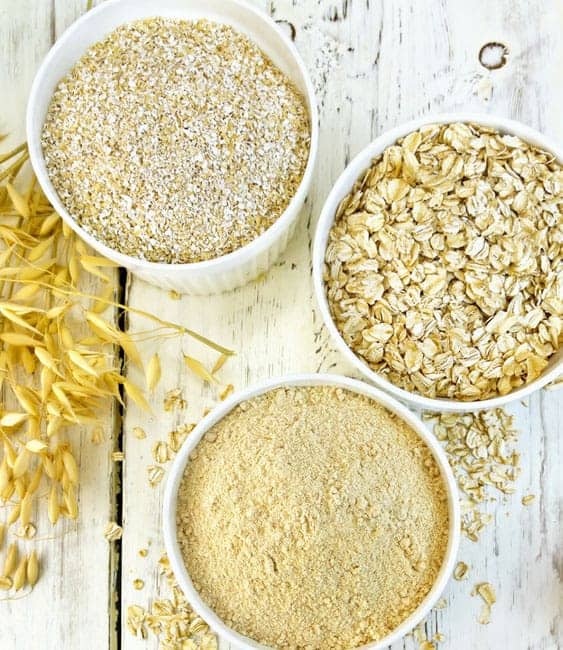 If a recipe calls for 'unsalted butter' that usually means there is salt added elsewhere in the recipe. If you were to use 'salted butter' it could change the flavor considerably.
If a recipe calls for 'quick oats' or 'old-fashioned oats', you will want to make sure you sure you use what is specified. A quick oat can get mushier faster and make a less appealing (texture wise) oatmeal cookie.
One question that comes up often for cookie recipe is "Can I double It"?
My answer is, yes. The only ingredients that can make a difference when double recipes are baking soda and baking powder (leavening) but in a cookie recipe, this is typically not a problem. I usually do not double a cake recipe, I make it in batches. (Although some recipes work beautifully when doubled, like the WASC.)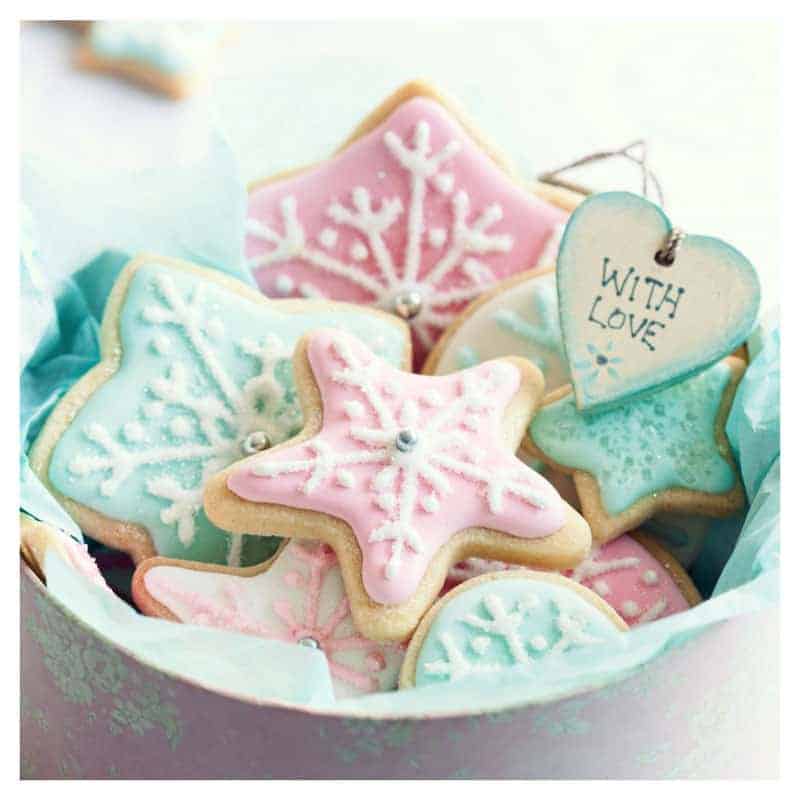 Expecting Perfection
I love the saying, "expect progress, not perfection". There are always going to be factors and variables that make your kitchen and equipment different than that of the recipe creator. When you know that going in, you are more equipped to handle any problems that may come up. If the recipe calls for 8 minutes of baking time, but after 8 minutes your cookies are burnt, you may need to bake for less time for the next batch.
Most baking bloggers and recipe websites have skilled photographers capturing their baking creations. This appeals to us all (we definitely want to see food at it's best!) but can sometimes mean visual disappointment when we recreate the recipe and it's not as Instagram worthy. (Sometimes a good filter does wonders! 😂)
But the best part of baking? Even if a cookie or bake is not the most beautiful, it is still going to be delicious!!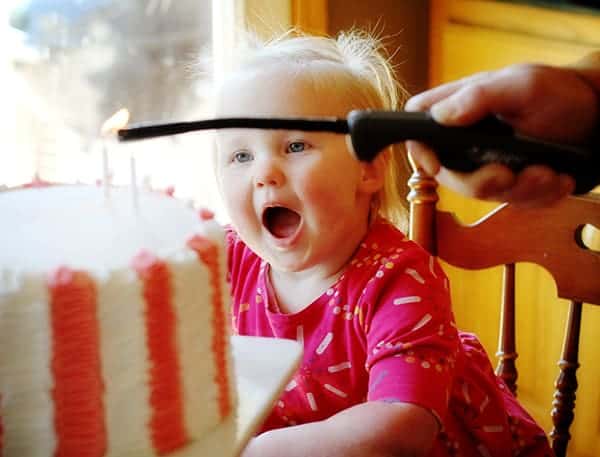 My best advice in the kitchen? Have FUN! Not only can the baking itself be a wonderful time of making memories, but you get to share the things you bake! There is no greater delight than seeing someone's face as you give them freshly baked cookies. Or a child's delight in a homemade birthday cake!
Looking for amazing recipes to try? Christmas Cookies is a great round up of recipes for you to enjoy!