Most experienced bakers have tried this WASC Cake Recipe at least once in their career, and there is a reason that folks keep coming back to it. It works!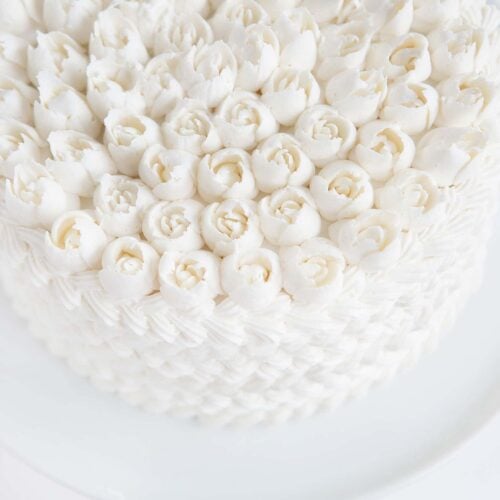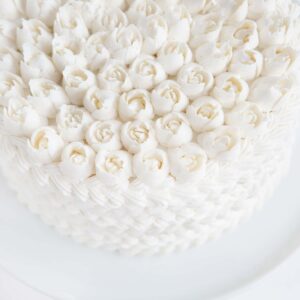 WASC Cake
Most experienced bakers have tried this recipe at least once in their career, and there is a reason that folks keep coming back to it. It works!
Ingredients
1

box white cake mix (regular size)

1

cup

(126g) all-purpose flour

1

cup

(200g) granulated sugar

1/2

tsp.

table salt

1

cup

sour cream,

room temperature

1

cup

water

4

egg whites

1

tsp.

clear vanilla extract

1/2

tsp.

pure almond extract,

can use imitation if there are allergies
Instructions
Mix all dry ingredients by hand using a whisk in a very large mixing bowl.

Add the rest of the ingredients and mix on medium-low speed with a stand mixer or medium with a handheld mixer for 2 minutes.

Pour into two 8-inch round prepared cake pans.

Lightly tap cake pans on counter to bring air bubbles to top.

Bake at 325 degrees for 25-35 minutes, or until an inserted toothpick is removed mostly clean. Do not overbake.
Recipe Video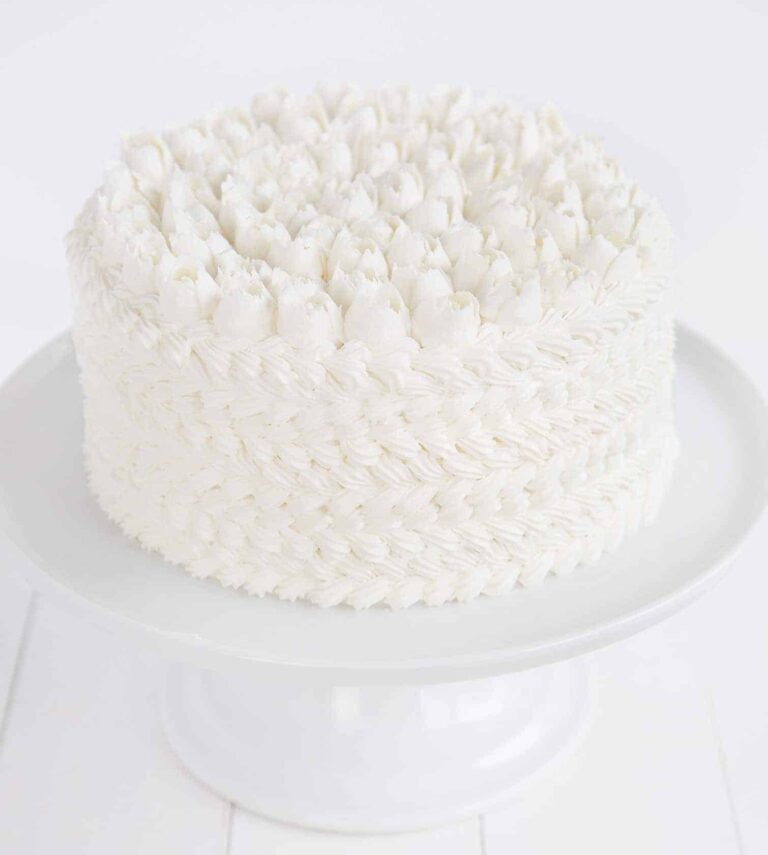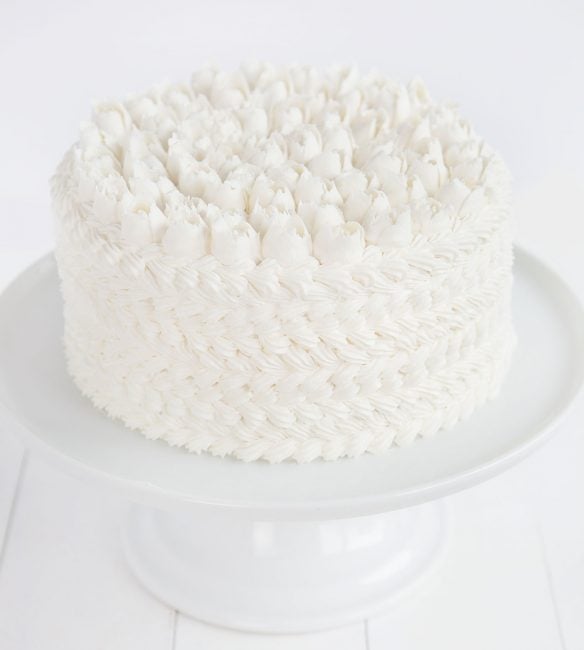 WASC Cake
So what is a WASC cake? It is a White Almond Sour Cream cake that is semi-homemade. (Meaning there is a box mix involved!)  Bakers love this recipe because it tastes so good, but also holds up very well to decorating and fondant. Not to mention that it is SO open to variation!
To make this cake you will need:
WASC recipe (below)
whipped vanilla buttercream recipe
#18 tip
Russian tip – rose design
pastry bags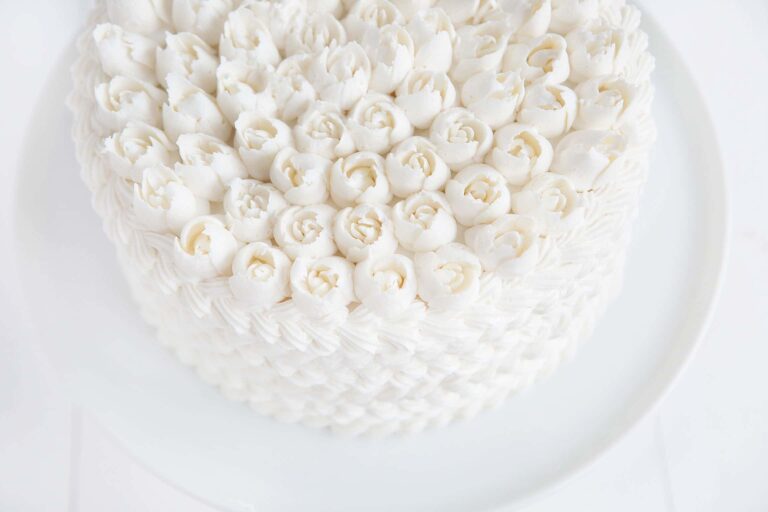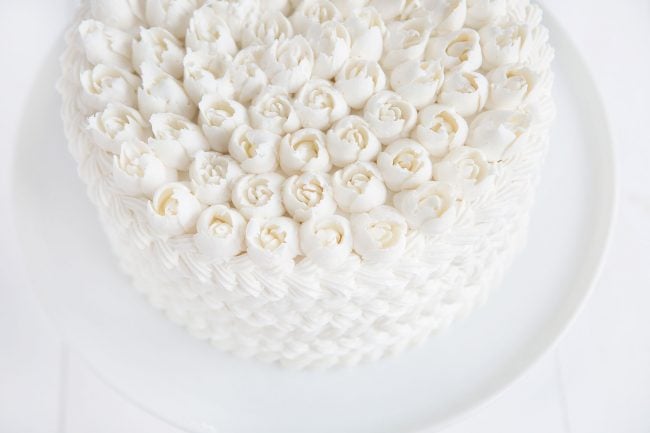 Prepare WASC cake recipe and allow to cool.
Prepare buttercream. (follow the instructions for WHITE buttercream!)
Set one layer of cooled white cake on cake stand. Cover with 1/2 cup of buttercream. Place other layer on top. Cover cake in a thin crumb coat.
Divide remaining buttercream between pastry bags fitted with #18 and Russian tip.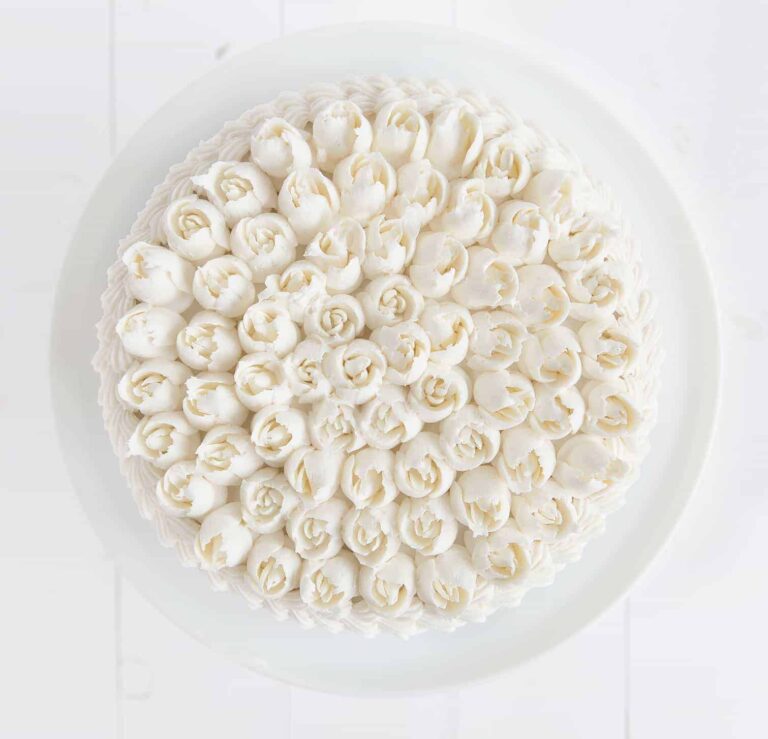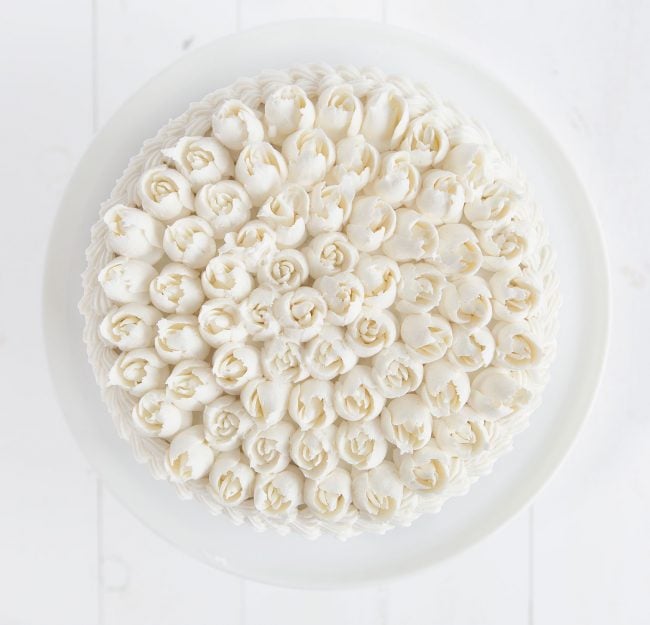 Starting at the bottom of the cake and moving around the base, pipe out a criss-cross border with the #18 tip. (think heart shape, then overlap) For the next layer, repeat this same motion but in the opposite direction. Do this around the entire base (sides) of the cake.
For the top, simple pipe out the roses with the Russian tip. I started at the outer edge and moved in towards the center of the cake. I tried to pull up and "out" as I released pressure from the piping bag so that the outer roses are leaning out a bit instead of straight up and down.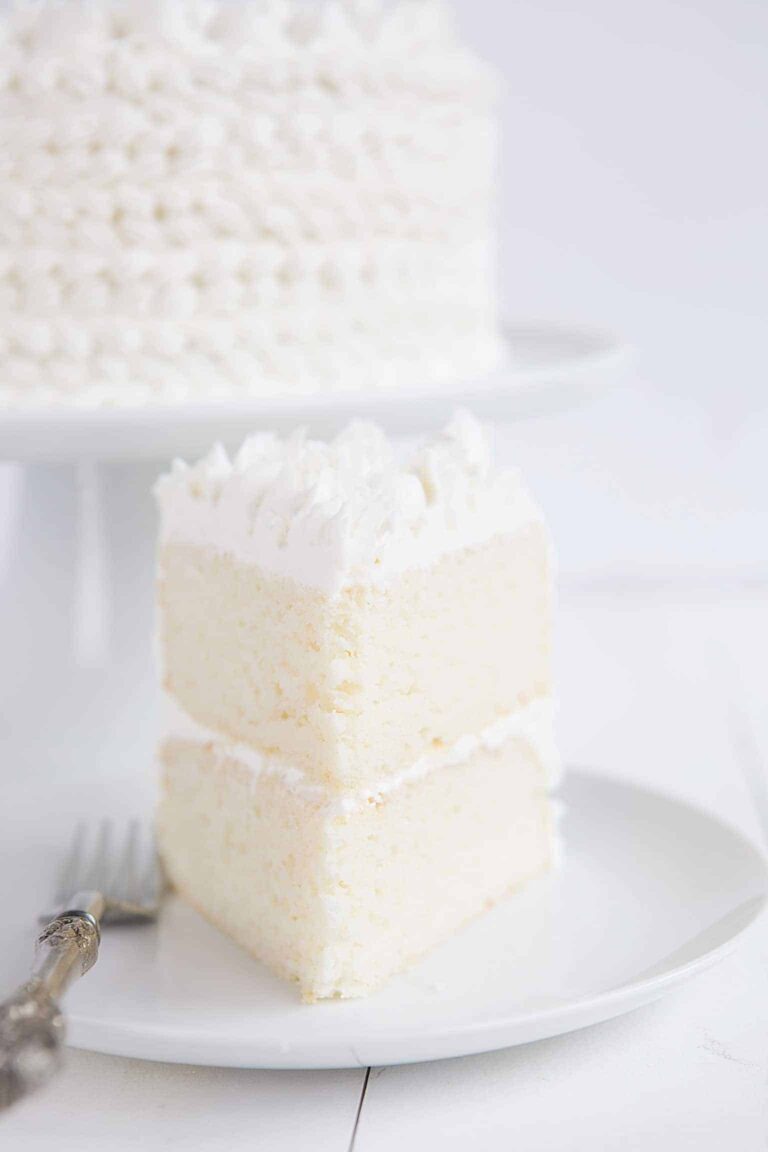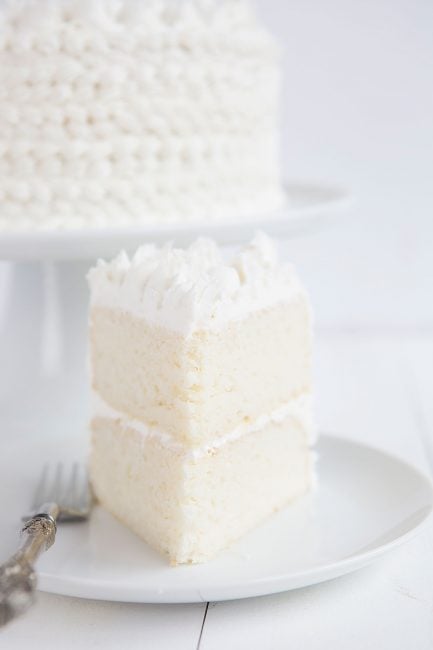 Chill cake until ready to serve.
I used egg whites and clear vanilla extract to ensure that my cake would be as white as possible. I also used room temperature ingredients and did not over-mix the batter.
If you want other variations on this cake (size and flavor) check out the original post on Cake Central.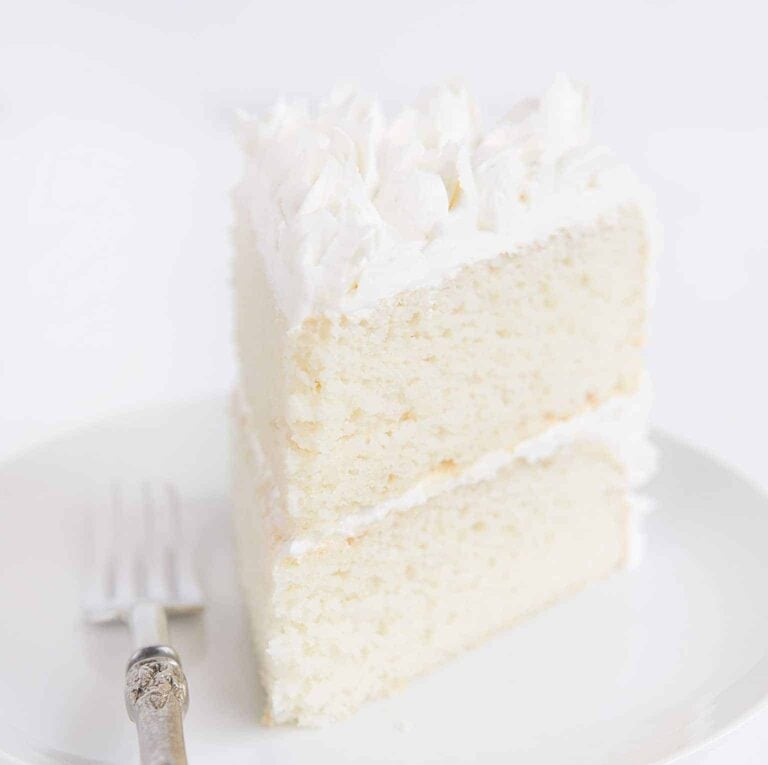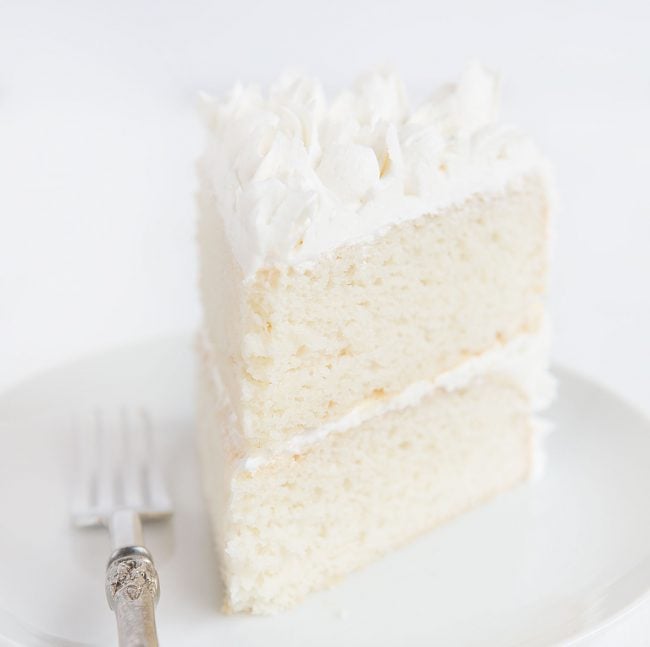 So how does this cake hold up? Very well! Now only is it stable, but it tastes really fresh and delicious!
Check out my from-scratch Perfect White Cake here!
This semi-homemade WASC Cake recipe is from Kakeladi on Cake Central.