With bated breath I can finally say… its happening.  This book, this long labor of love, is finally happening!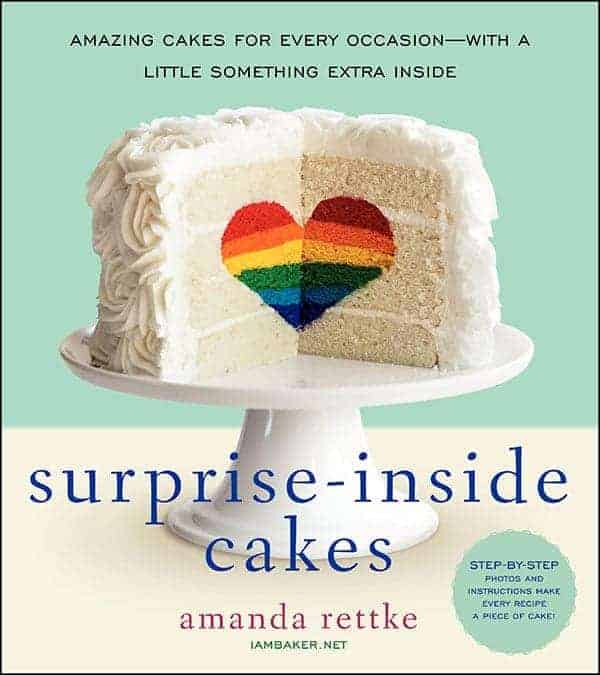 I have been working on this book since 2011.  I have been bugging people and asking opinions and shooting and re-shooting and baking and generally a crazy mess for years now.  But its all been worth it.
My book is ready to be ordered!  I so hope you like it and that you will laugh and cry (theres only one tear jerking part, I promise) and bake with me!!!
As a special treat for my readers only, I am going to share one of the cakes in the book.  Now remember, every single cake has detailed step-by-step instructions with written directions and pictures.  This however, is just a little before and after surprise sneak peak!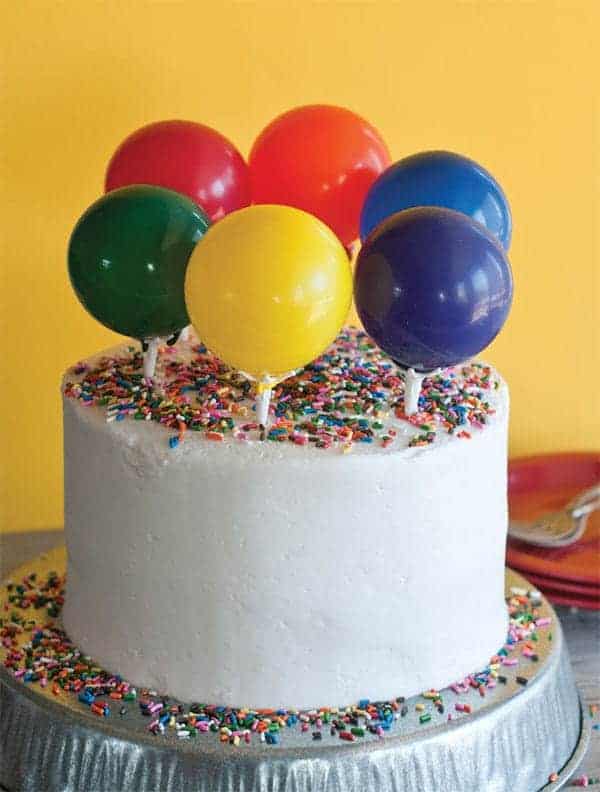 photo credit: Susan Powers
This fun party cake is entertaining for adults and children alike.  I mean, who doesn't love balloons?  Not only are there adorable balloons on the outside…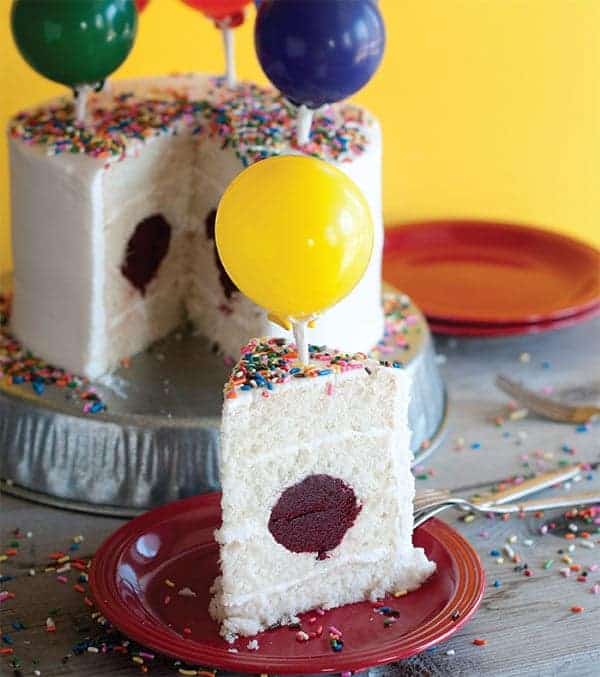 photo credit: Susan Powers
There is also a red velvet ballon on the inside!  And I teach you how to do it with a very detailed tutorial in the book.
Now, I am probably pretty silly for saying this (and please don't tell my publisher!)… but this isn't even the most fun cake in the book.
Oh my word I CANNOT WAIT to show you the rest! (Like how to make the Rainbow Heart on the cover!)
For now, you can go ahead and pre-order a copy of my book for yourself.  Here are some handy dandy links below.  Be sure to order soon!  There are going to be some extra special prizes and events lined up and I really want you to have your book when they happen! 🙂
Amazon: http://goo.gl/zX1V9k
Apple: http://goo.gl/yxbknv
Barnes and Noble: http://goo.gl/fmylI5
IndieBound: http://goo.gl/vq6CsU
Books-A-Million: http://goo.gl/HrRbnS
Google Play: http://goo.gl/HwbxbL
Kobo: http://goo.gl/3fRK0f
HarperCollins: http://goo.gl/EZE1nH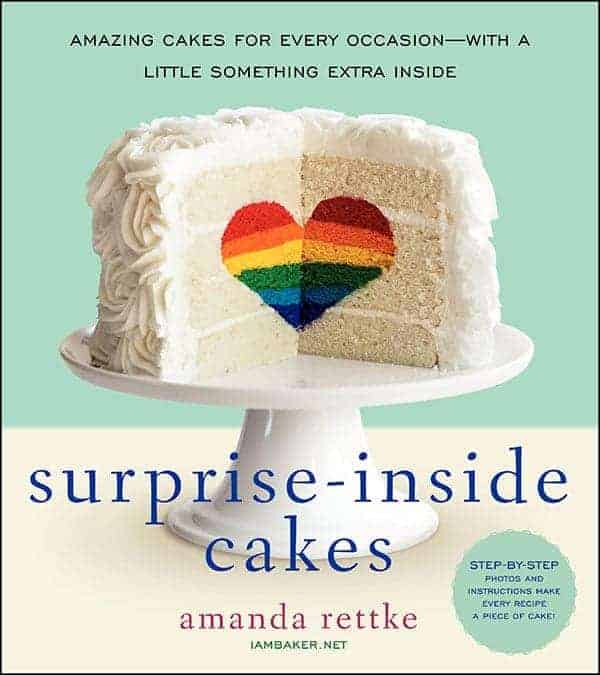 Thanks so much!