This Apple Bundt Cake has been a family favorite for years, one that my great-grandmother used to make!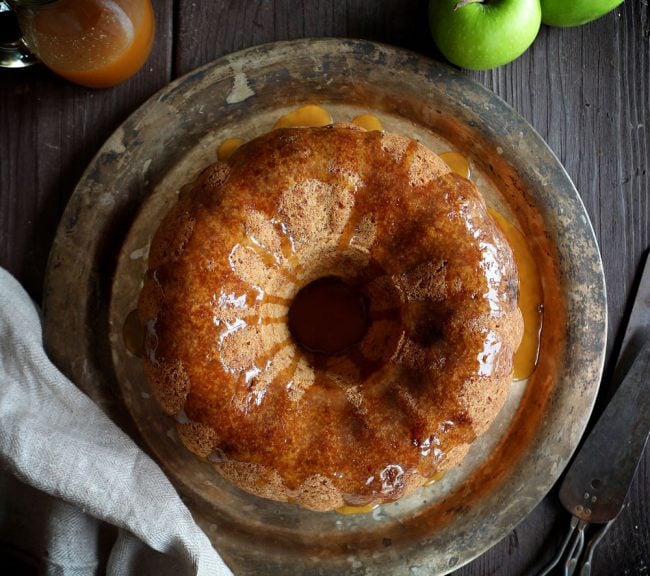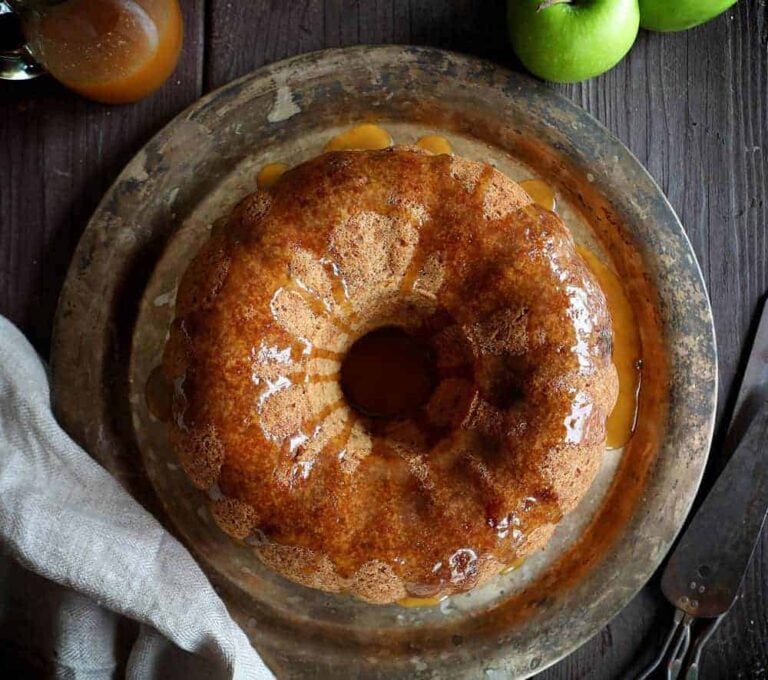 When family is far away it can be hard to get together for Thanksgiving, but thankfully there are enough friends nearby that we will never need to celebrate alone. I absolutely love the new(ish) tradition of Friendsgiving and love being able to come together and have fun over food!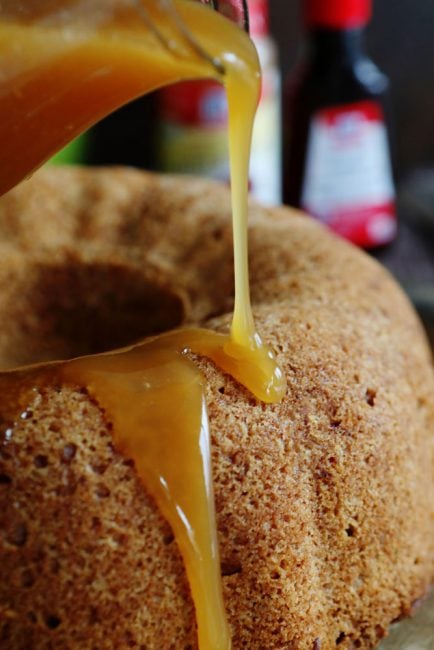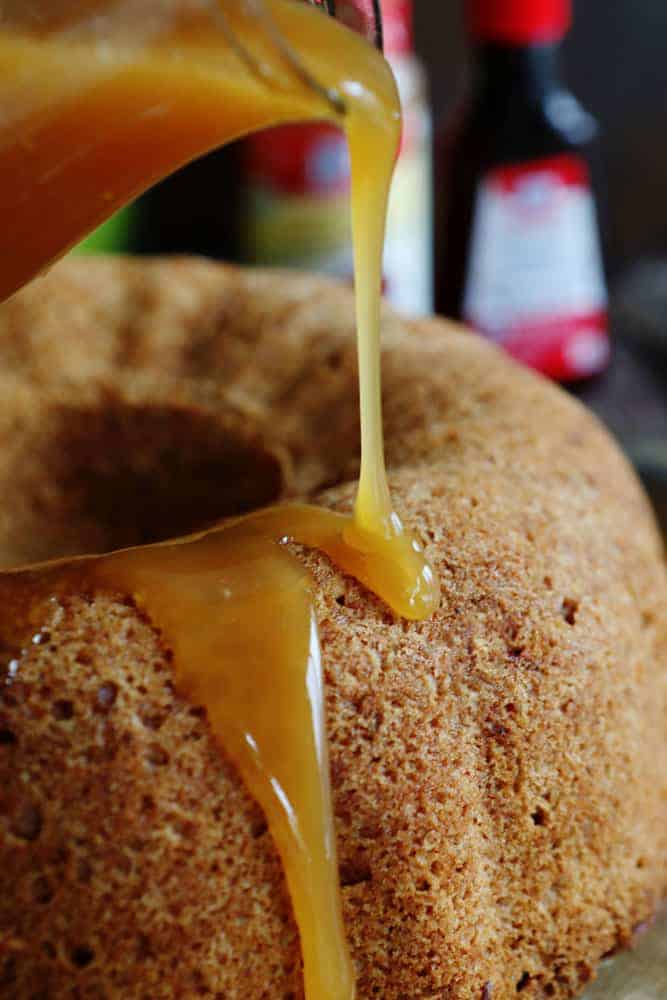 This recipe has been handed down through the generations and definitely stands the test of time. I remember Grandma sending us into the yard to gather up apples so we could bake this cake! And standing by her in the kitchen as she would slowly stir the caramel sauce. Sometimes, if I was good, I even got to drizzle it over the cake! (I let my friend Jessica make this sauce at last years Friendsgiving and she couldn't resist sneaking a lick. She said the burnt tongue was worth it!)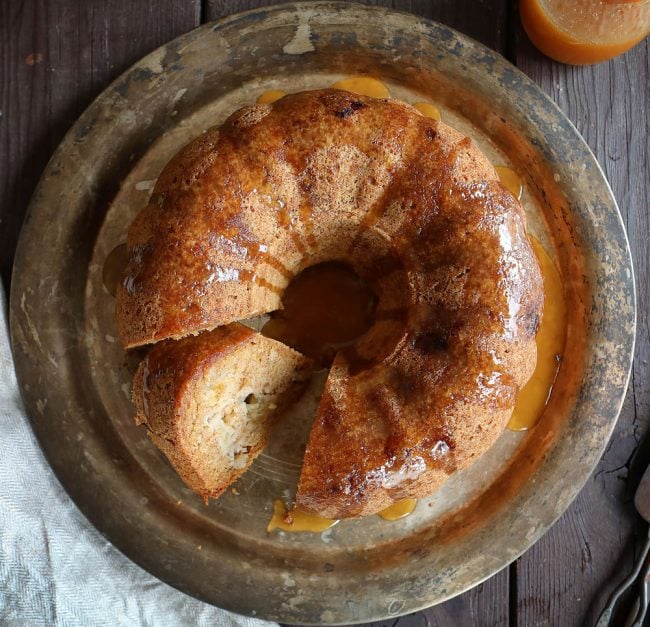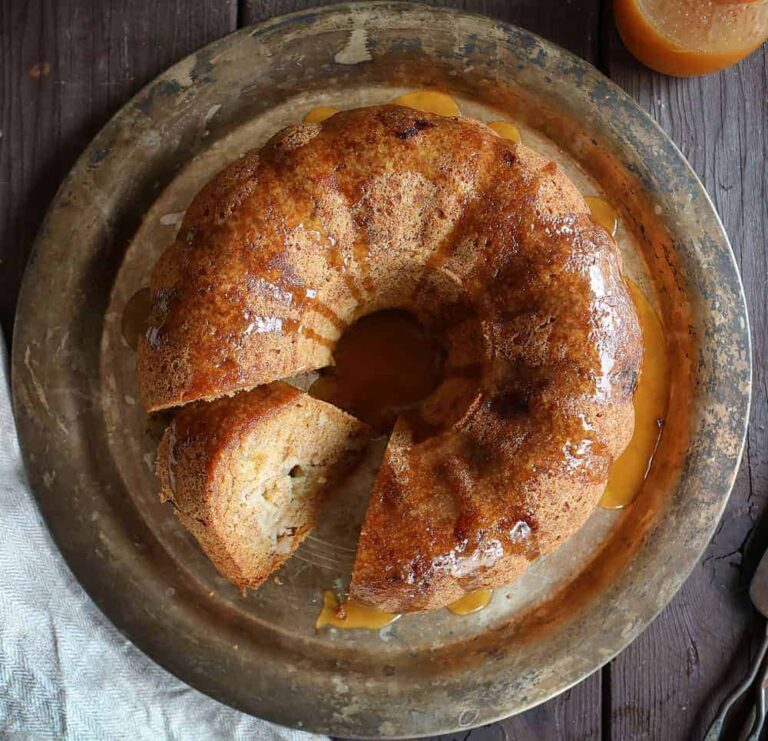 Big chunks of apples and nestled into a cinnamon spice cake batter and covered in glorious homemade caramel sauce. This Apple Bundt Cake is perfect for #friendsgiving and perfect for creating new memories!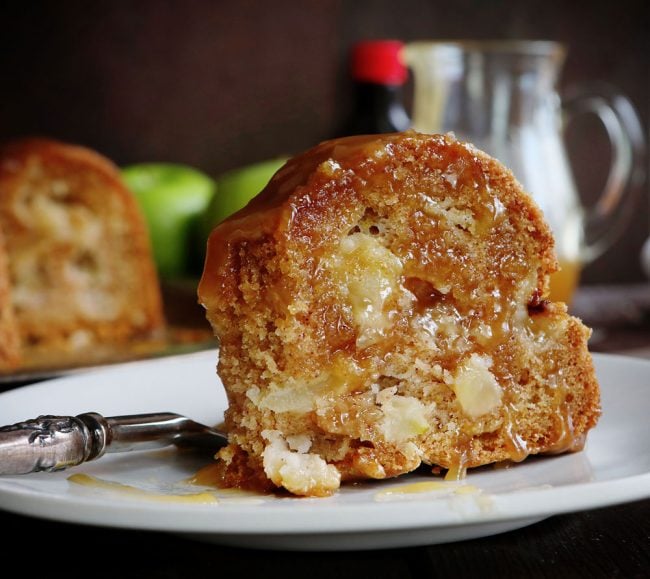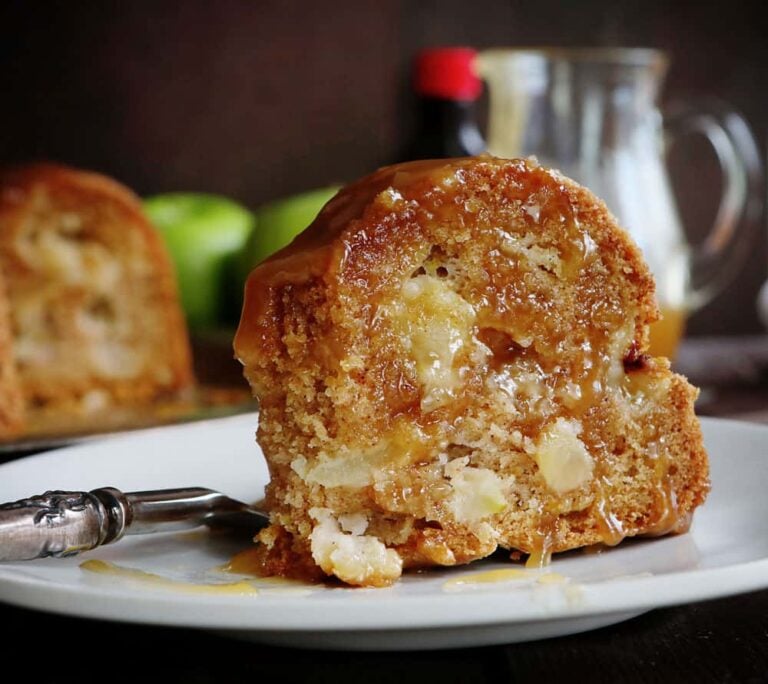 Is there anything prettier than that?
Thanks so much for supporting the companies that I work with. McCormick is an amazing company with amazing products that fit perfectly into every celebration!