This Apple Bundt Cake has been a family favorite for years, one that my great-grandmother used to make! I would ask her, "How do you make a bundt cake, Grandma?" And she would lean in with a gleam in her eye and whisper, "You just stand by me and I'll show you!"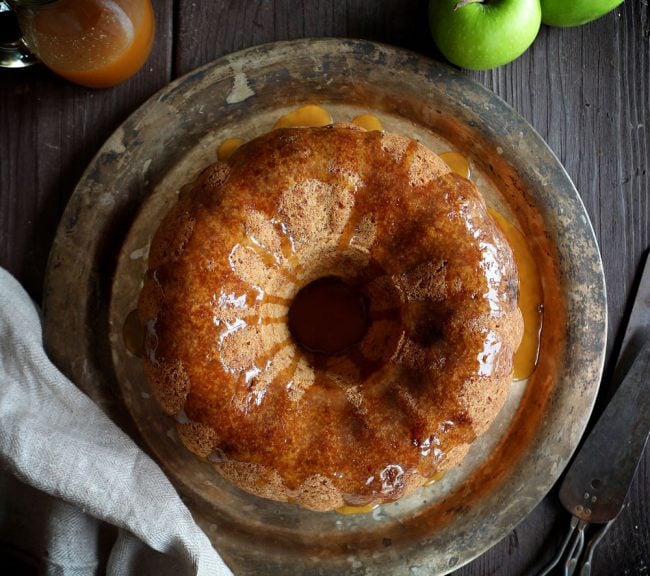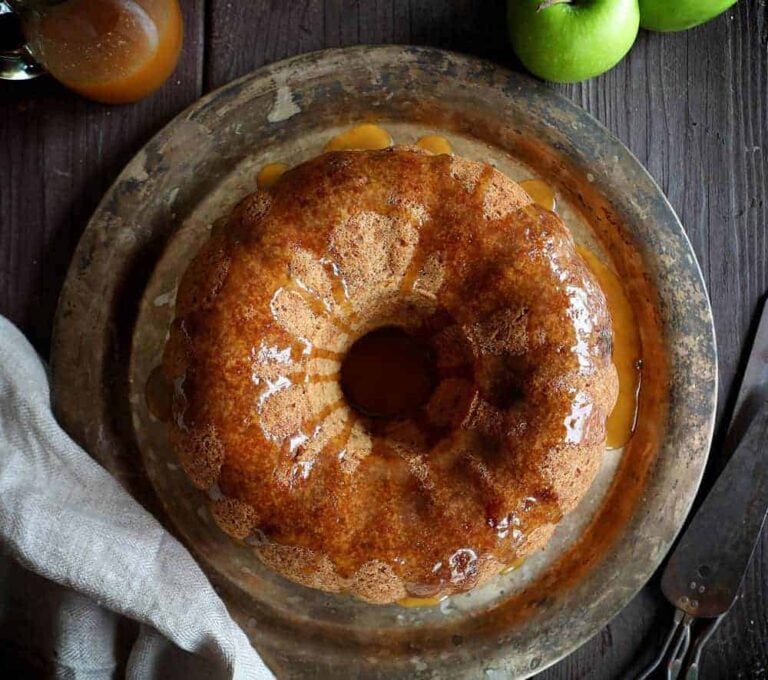 How to Make an Apple Bundt Cake
There are a couple of important things to remember when making a bundt cake. Make sure you start with a good recipe (one that fits in a bundt pan!) that has been tested and perfected. The other is your pan. Because this cake has big chunks of apples the batter will not mold perfectly in some of the bundt pans with more intricate designs. A classic bundt pan should work perfectly!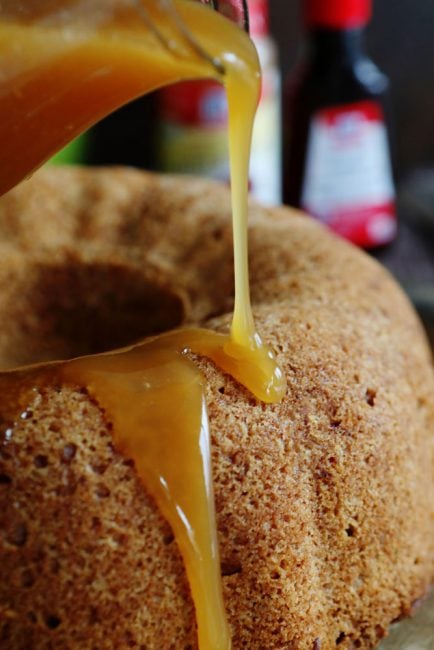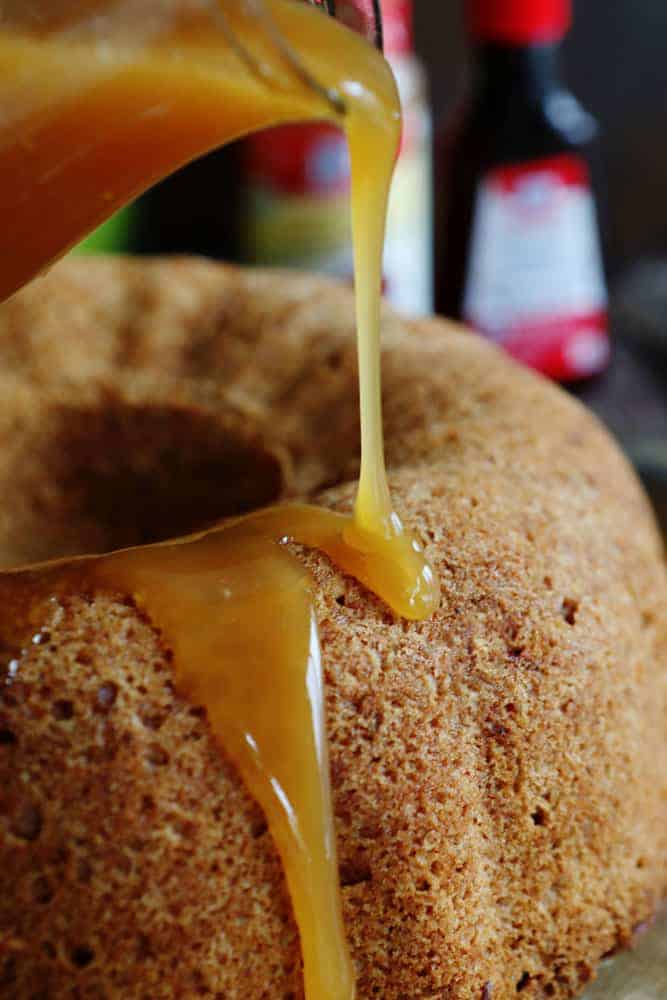 This recipe has been handed down through the generations and definitely stands the test of time. I remember Grandma sending us into the yard to gather up apples so we could bake this cake! And standing by her in the kitchen as she would slowly stir the caramel. Sometimes, if I was good, I even got to drizzle her famous caramel sauce over the cake!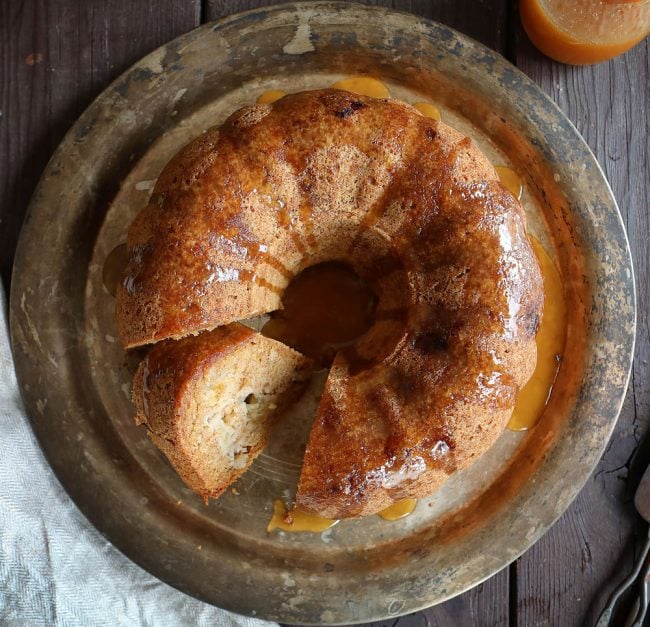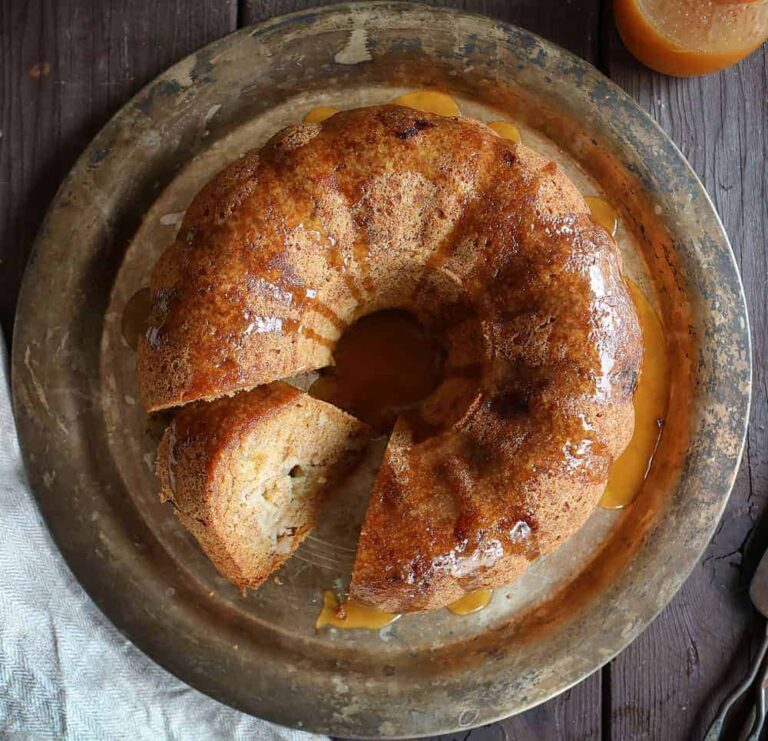 Best Apple Bundt Cake Recipe Reviews
"Hi Amanda! I baked this cake yesterday and it was delicious, so moist and tasty. Caramel sauce made it even better! I will do it definitely again!"
"The cake turned out fantastic and almost too good to take to my coworkers!"
"I made this cake with my mother! Love it for breakfast!"
As you can tell, folks RAVE over this bundt cake recipe! Big chunks of apples nestled into a cinnamon spice cake batter and covered in glorious homemade caramel sauce. Not only is it delicious, but this Apple Bundt Cake Recipe is perfect for creating new memories!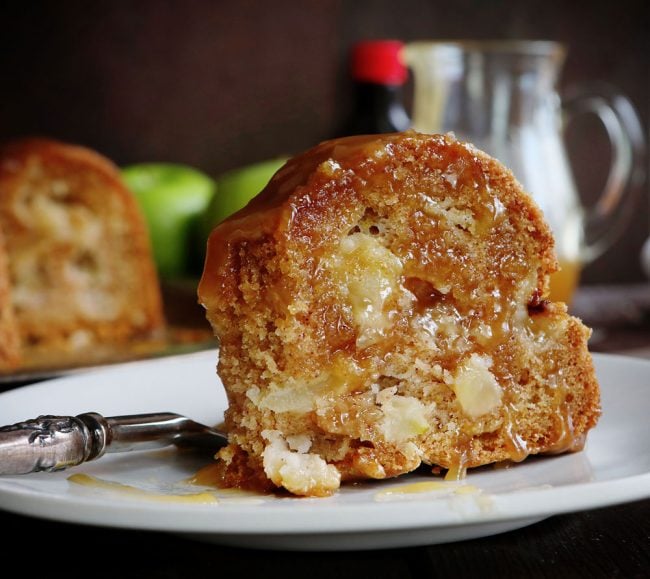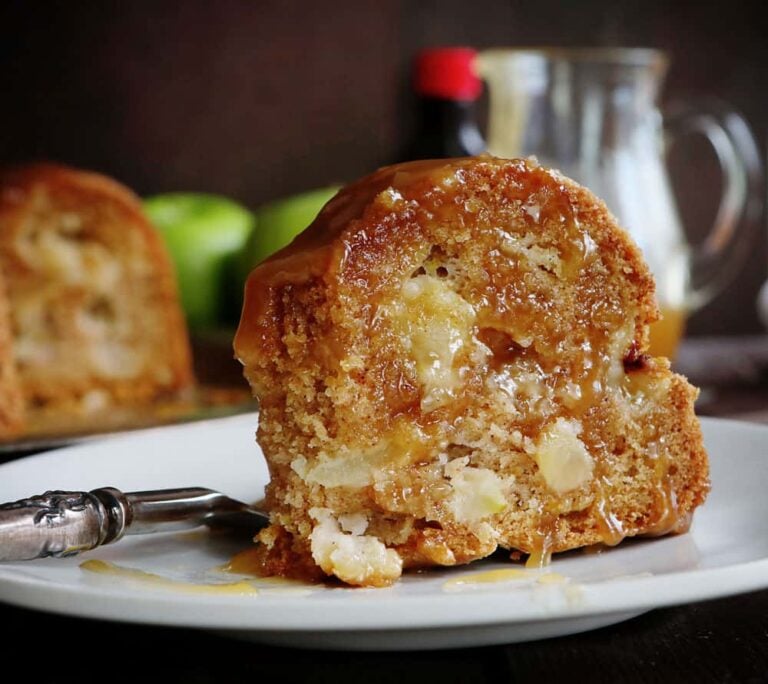 Tips, Tricks, Variations
This cake could also be called an Apple Cinnamon Bundt Cake as we certainly packed in the cinnamon flavor! One thing that could really put this recipe over the top is using McCormick's Apple Pie Spice. Simply substitute it for the cinnamon in this recipe.
How to Ice a Bundt Cake
Frosting this cake could not be easier. Simply prepare the caramel sauce recipe as directed, then pour over the cake. A couple variations are waiting 15 minutes to pour the caramel. It will be nice and thick and holds it's shape. If you pour it immediately, it will soak into the apple bundt cake and do magical things. Both are delicious!
Thanks so much for supporting the companies that I work with. McCormick is an amazing company with amazing products that fit perfectly into every celebration!
Want more great BUNDT CAKE recipes?
Chocolate Brownie Cake (my most popular recipe in 2017!)