There is nothing quite as magical and comforting as fall baking. The changing colors of the leaves usually means we can utilizing those familiar flavors of cinnamon and apples.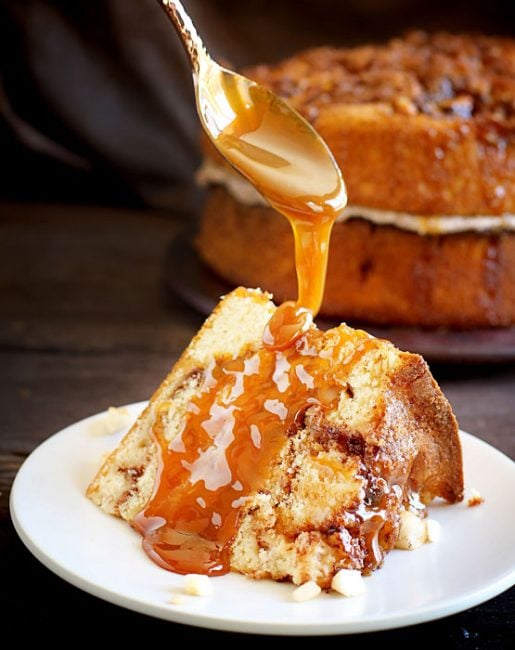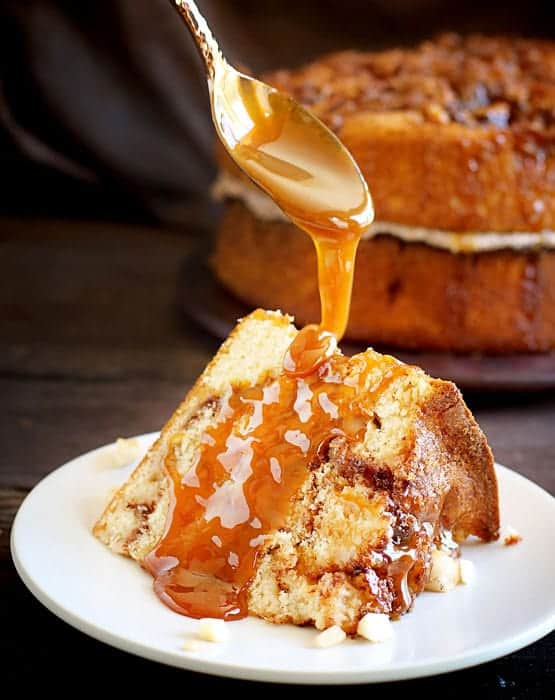 This Caramel Apple Cinnamon Layer Cake is a wonderful way to enjoy the beauty and essence of fall!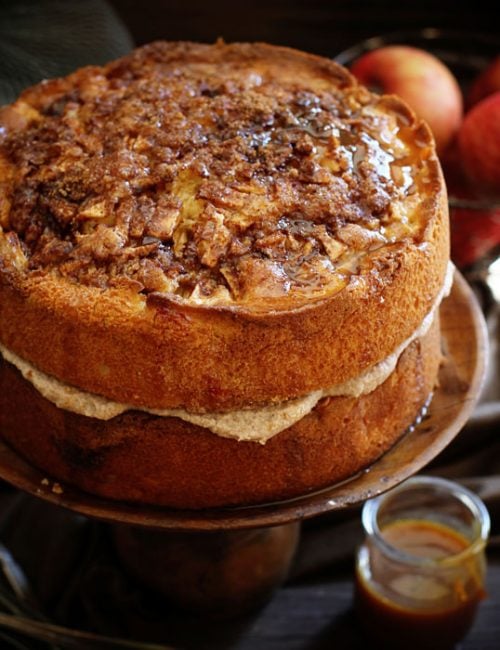 MY LATEST VIDEOS
I say it every year, but fall is definitely my favorite season. I remember the long drives up to Bemidji, MN to visit family. I remember the trees along the way… mostly the birch. There is nothing as beautiful as a birch tree with its bright yellow leaves.
The very best part of that scenic drive was most definitely the moment I would step foot in grandma's house. Grandma would be in the kitchen with an apron on; she would wipe her hands on her sides as she rushed towards us, extending her arms for a big hug. I would lean into the hug and she would immediately pull back, press both of her hands to my cheeks and go in for a kiss. (which of course was totally gross as a little kid but now I love it and do it to my own kids!)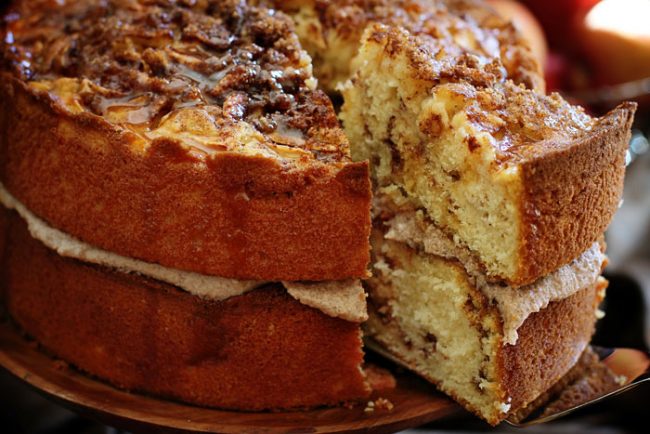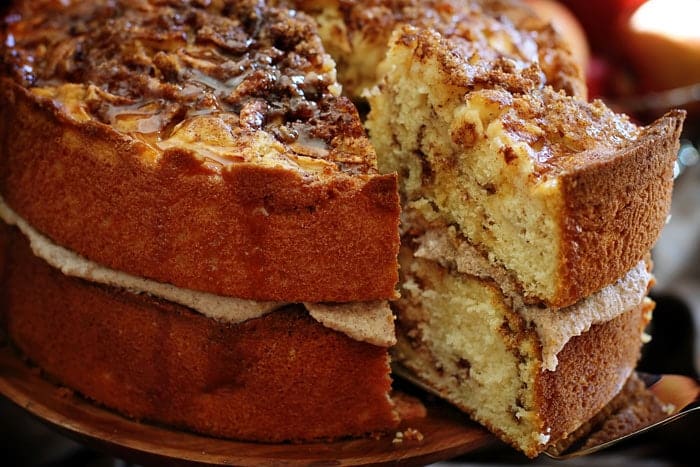 We would all make our way back to the kitchen and sit around talking and watching Grandma prepare the meal.
I can remember the smell; there was always something cinnamon in the oven.
Recipe adapted from my Grandma. <3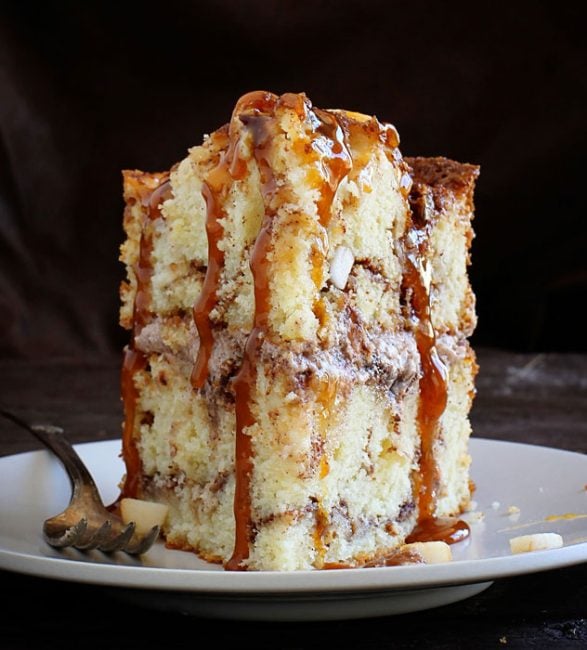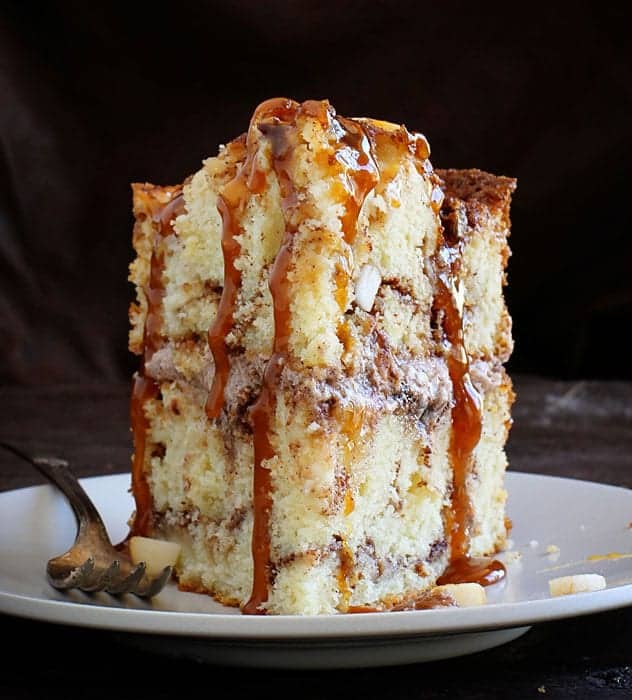 Grandma instilled a love of baking in me and I am forever grateful to her for that! I also love the fact that we both use McCormick spices and have for the last 60 years! Well, only about 20 years for me. 😉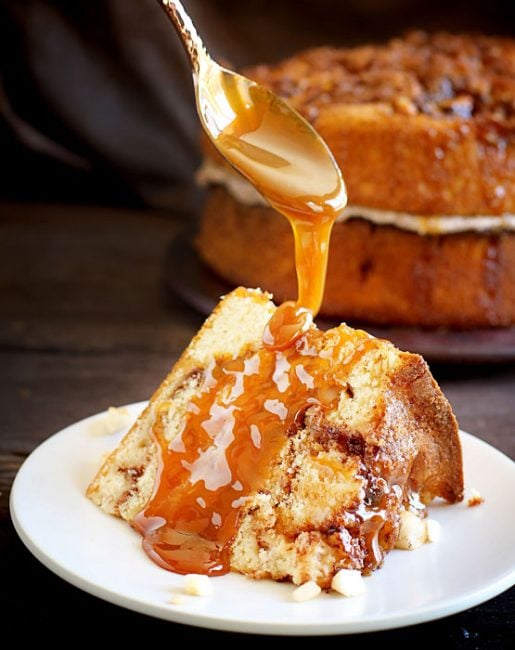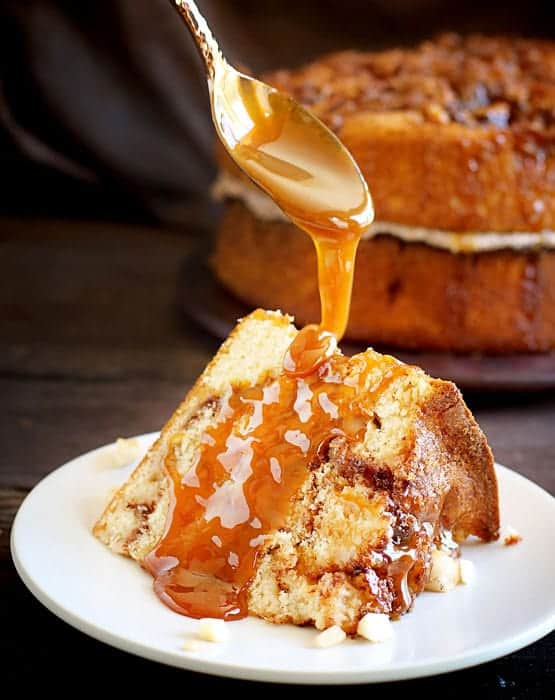 Here at iambaker, I only work with brands that I actually use. McCormick is one of those brands and we partnered to bring you this delicious recipe. Thank you so much for allowing me to share the brands that I use (and adore!) the most and thank you for supporting them!
Looking for more Apple Pie treats? Try these!
Chocolate Cinnamon Apple Roses (so beautiful!)