These beer brownies are a great way to treat dad… or anyone who loves delicious chocolatey brownies! (They just might be dad's favorite brownie!!)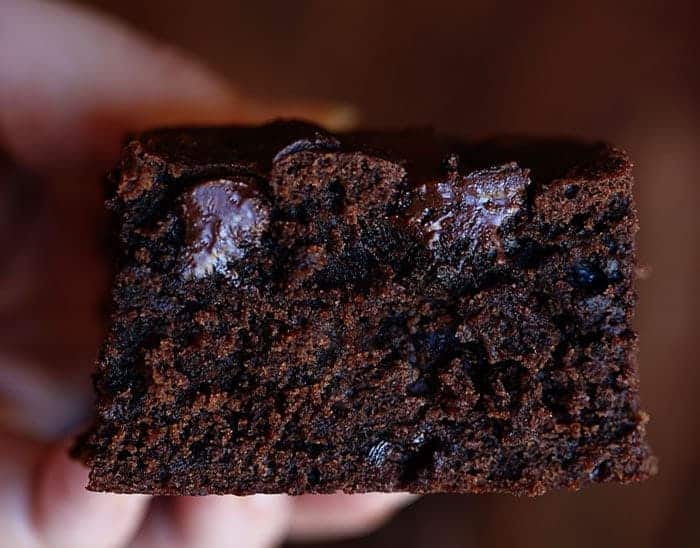 To make these brownies you will need:
Brownie recipe (below)
9×9 square baking pan
parchment paper & baking release spray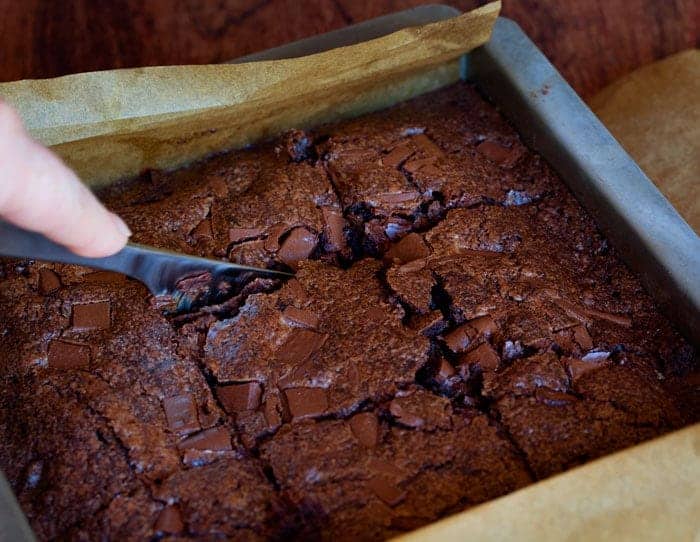 Recipe just barely adapted from Craft Beer & Brewing.
Tips for success:
Room temperature ingredients are wise! Even the beer. 🙂
You may have noticed that there are no leavening agents in this recipe and that is because of the beer. I would not substitute other forms of alcohol (wine, vodka, etc.) for beer in this recipe. Here is a great recipe for Homemade Brownies that you can modify to your hearts content!
I recommend lining the pan with parchment paper for easy removal.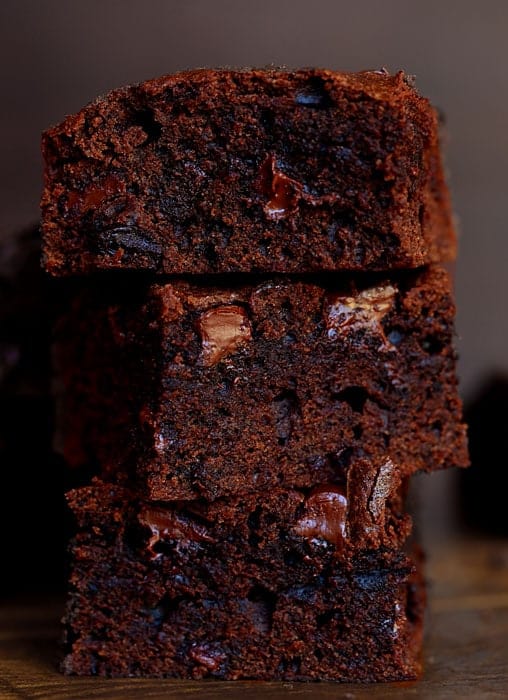 Common questions:
Do the brownies taste like beer?
No, they just have a slightly different flavor. If you KNEW there was beer in them you might be able to detect, but if you did not know it would taste like something is special. But it would be hard to detect!
Are these brownies cake-like or fudgy?
They are thick and more cake-like. Definitely rich and dense with flavor.
Can I make them in a 9×13 pan?
Yes, but they will not be as thick as pictured.
Can I use a light beer?
Yes, I believe you can, although I have not ever tested that specifically. I would recommend making sure it is a beer you enjoy drinking.
I hope you enjoy these Beer Brownies as much as we did!