My book cover reveal!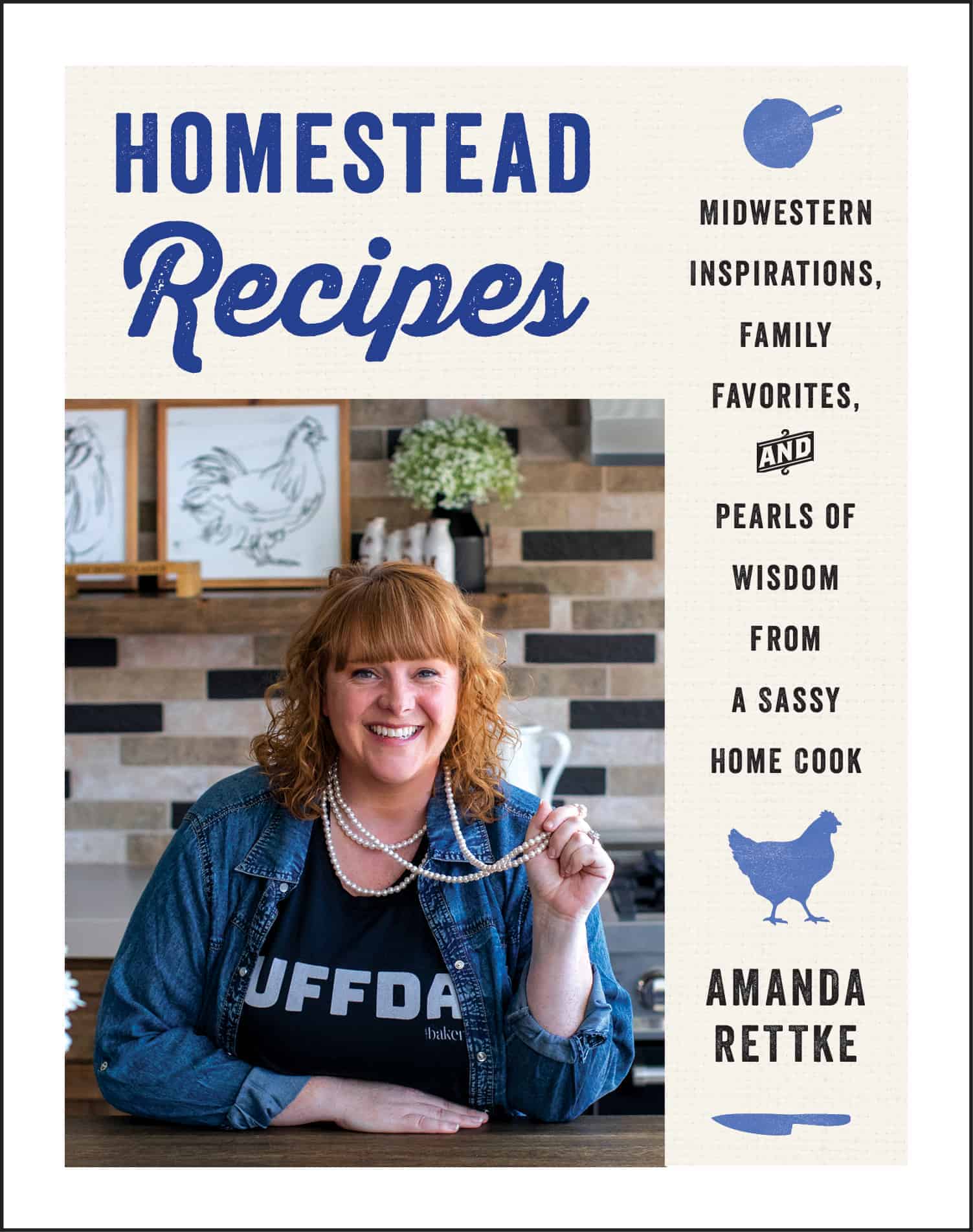 My newest book, called Homestead Recipes, is now officially available for preorder! What will be in the book? Savory, sweet, and a lot of sass.
Sharing this with you makes my palms sweat and my heart race… it's been so long in the making! Every recipe tested by me and my team, every image taken by me, and (of course) every single word written by me. There might even be a confession or two that only folks who read the book will know!
Here is a more official description: 🤪
Homestead Recipes is sure to please, with Amanda's no-fail versions of delicious, unmistakably Midwestern staple recipes, including:
Tater Tot Hotdish
Bacon Stuffed Mushrooms
Skillet Hamburger Nachos
Buffalo Stuffed Chicken
Roasted Asparagus Puff Pastry
Zucchini Corn Chowder
Butterscotch Bars
Cream Cheese Pound Cake
Reserve your copy today!
PRINT
EBOOK