Glorious cream cheese cake batter mousse combined with whipped topping and graham cracker crust!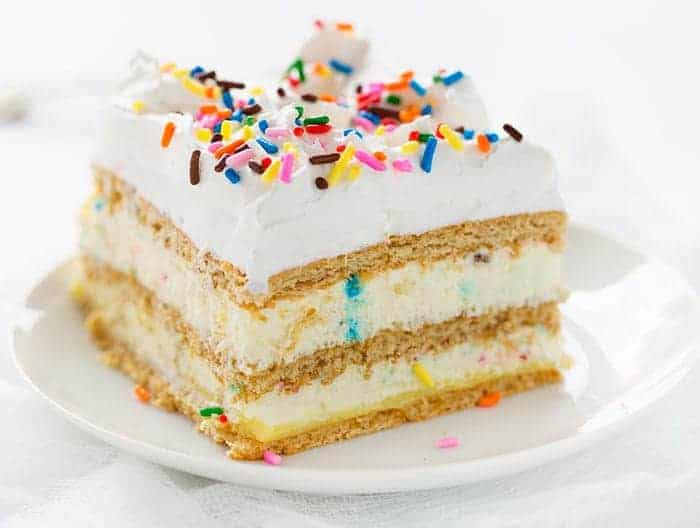 My sweet blogging friend Julianne, who writes the popular blog Beyond Frosting, just came out with her first book. It is called No-Bake Treats, Incredible Unbaked Cheesecakes, Icebox Cakes, Pies and More, and I love it. Seriously love it.
Julianne said that it would be ok for me to share a recipe from the book which had me grinning from ear to ear! I chose this amazing Birthday Cake Lasagna and I am SO GLAD I did.
It's one of the best no-bake desserts I have ever had. Ever.
Recipe shared with permission from No-Bake Treats by Julianne Bayer published by Page Street Publishing.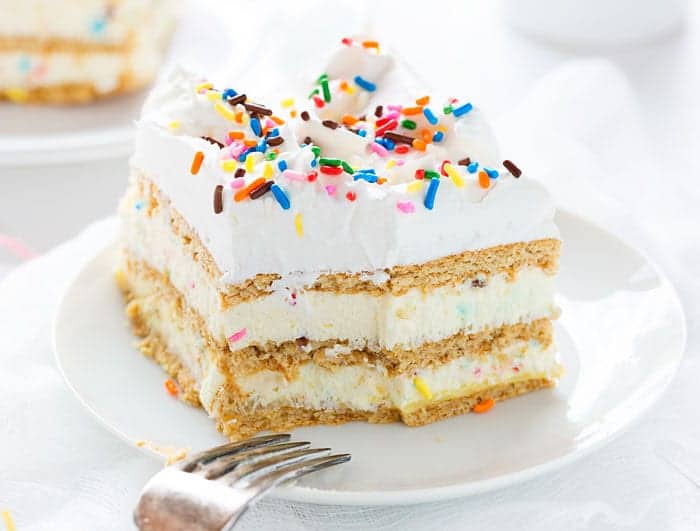 A few tips:
As you may have noticed, I substituted graham cracker for the Belgian waffle crisps in the recipe. The graham crackers do not stay firm when surrounded by the mousse, but they still taste pretty great!
Give yourself some time for this. There are a few steps and it's perfectly fine to make the pudding a day ahead of time. You can also use instant pudding if you want to save some time.
I let mine sit overnight and absolutely loved the result. The flavors melded together in a magical way!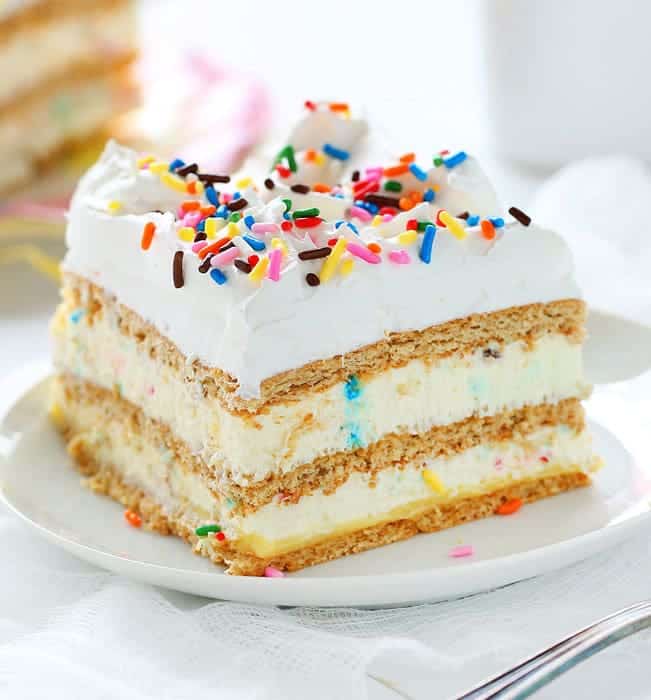 You can find No-Bake Treats right here.  (Kindle version is only $9.99 right now!!)
I just have to tell you guys, Julianne was on QVC with this book and it SOLD OUT!! Within 6 minutes she had sold over 4 THOUSAND books. Obviously, there is something pretty magical happening here! 🙂