I have never made a whoopie pie before.  I don't know whats wrong with me?  Its basically the most awesome perfectest invention ever.
Thank you awesome inventor of the Whoopie Pie.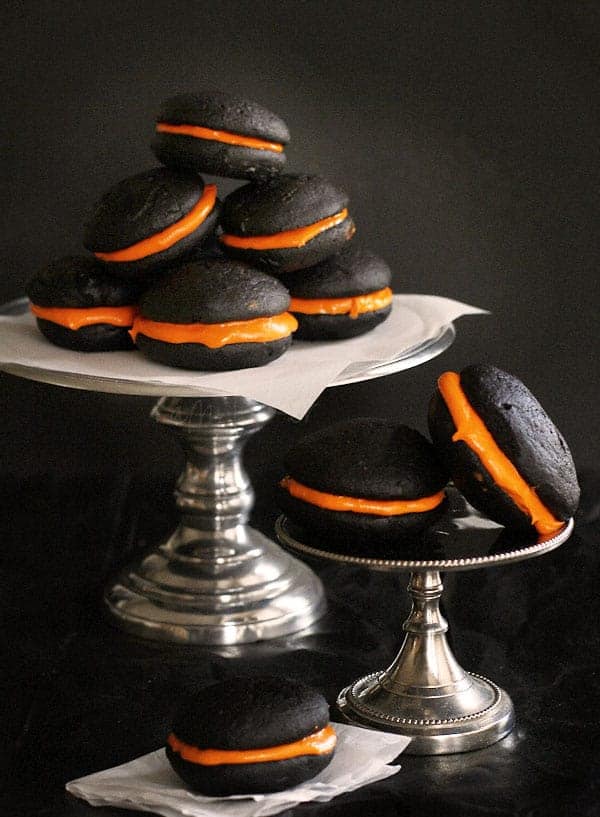 I found this recipe through McCormick.  When I think about McCormick I have visions of highly organized pantry's with shelves lined with every imaginable spice and extract flavor and food color.  Visions of happily smiling children and husband sitting around the table as I carry over the perfectly seasoned pot roast while wearing my heels and pearls.
Clearly I am fantasizing.  About spices.  And food coloring.  And its not the first time.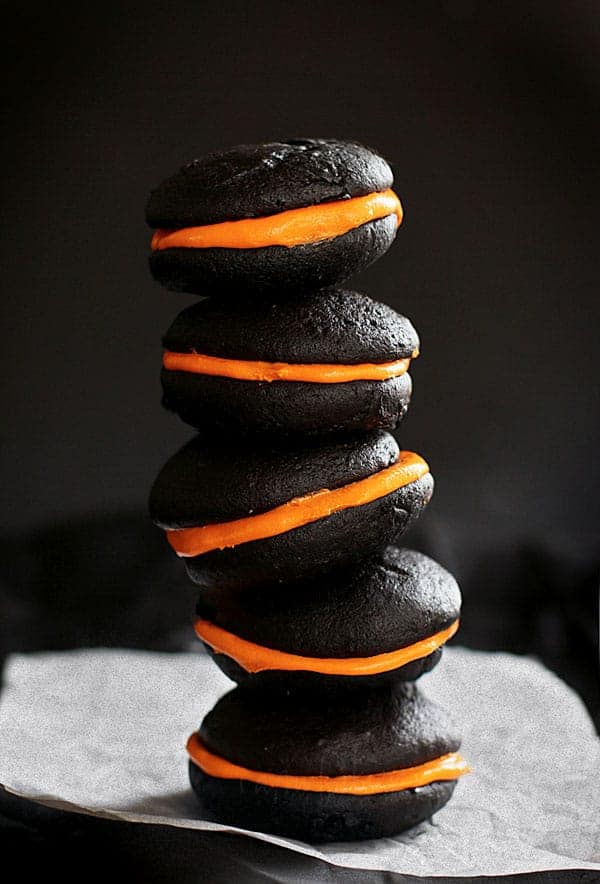 I love the simplicity of black and orange for Halloween.  I love that this treat could not be easier yet it has a big impact.  I love that I made them while most of my kids were napping so that no one knew how many there really were and I had to explain to no one why I ate 13 at once.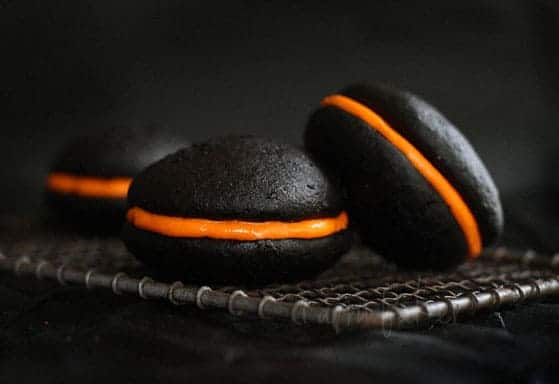 I now have such a deep affection for the Whoopie Pie I wrote it a little poem.
Whoopie, whoopie, in the form of pie
I love the site of you in my eye
In my belly you will soon be
Cause you are delicious.
The End.
I think I should stick to baking.